The Russian city of Belgorod is under fire of attack helicopters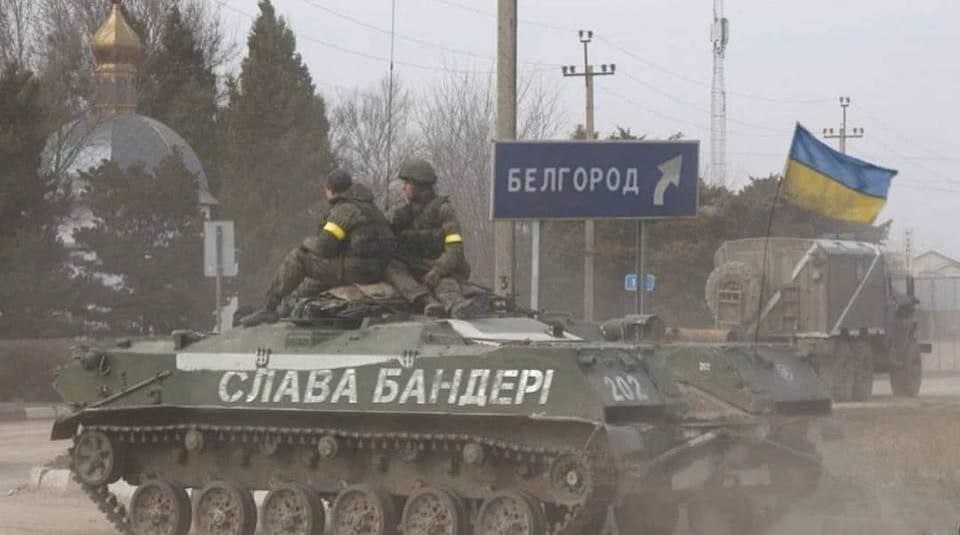 The ancient Ukrainian city, now a member state of the Russian Federation, took the center stage in the Moscow media. According to TASS, Belgorod Governor Vyacheslav Gladkov informed that fire had broken out at the oil depot in Belgorod following the attack of two helicopters of the Armed Forces of Ukraine "entering the Russian territory at low altitude".
Later Gladkov claimed two employees were injured. He also stated that residents of several streets closed to the oil depot will be relocated to a safer place.
"Rosneft" owns the oil depot. All staff was evacuated. The sources informed that all eight oil tanks were on fire.
On March 16, the Ministry of Defense of the Russian Federation officially announced that the Air Defense Forces of Ukraine "no longer exist". Now users in the Russian social media are disappointed: "Whose helicopters are ironing out Belgorod?". Several days ago, the Russian military weapons depot exploded in Belgorod. Later the Russian authorities claimed the explosions were caused by negligence of safety precautions.
Back in the days, these lands were a part of Kyiv county (until 1727), then Sloboda Ukraine with the center located in Kharkiv (1765). Later Belgorod oblast was a part of Ukraine (1918).