South Ossetia puts the entry into the Russian Federation on hold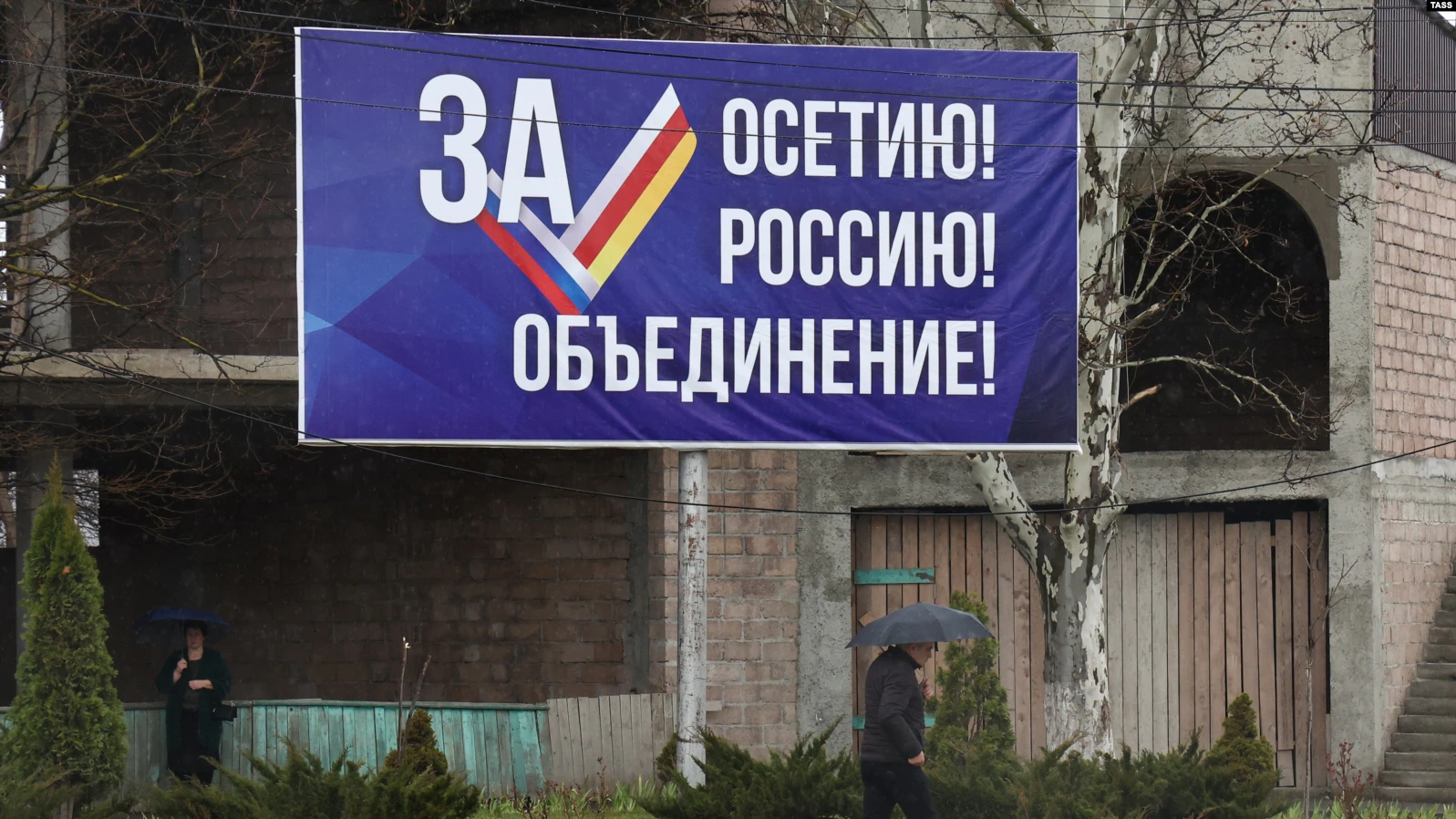 In fact, South Ossetia even earlier changed its mind about joining the Russian Federation. As a matter of fact, in the last days of his "presidency" the head of the unrecognized republic, Anatoly Bibilov, scheduled a referendum on July 17 regarding the entry of the Republic of South Ossetia into Russia. However, something went wrong.
"Of course, we need to ask the opinion of the people, to make sure that the people express their attitude about becoming part of Russia," Bibilov said. He stressed that it was "not difficult at all to organize this" and it could be done without delay. After all, unification with the Russian Federation is a strategic goal of South Ossetia, according to Bibilov.
Apparently, this new territorial asset was supposed to be a fallback victory option for the Russians, a sort of Crimea 2.0. But after weighing all the pros and cons, the Kremlin gave the Ossetians a clear signal: take your time.
"If we take this seriously, then, in legal terms, we still need to clarify this issue. Because, if we understand correctly, the question proposed for the referendum is legally formulated as the unification of the Republic of South Ossetia and Russia, that is, in legal terms, it is a special case," said the official press secretary of the President of the Russian Federation Dmitry Peskov on 24 May.
He explained that if the referendum question refers to "unification", then it implies the creation of a third state. Peskov also stressed that the Russian Federation is not taking and has not taken any steps with regard to the referendum, which is now being discussed in South Ossetia.
Therefore, it is not surprising that on 30 May already, the newly elected "president" of South Ossetia, Alan Gagloev, suspended Bibilov's decree on a referendum about the "republic"'s entry into Russia. Gagloev stressed that "to solve the problems of South Ossetia unilaterally, while violating the legitimate rights and interests of Russia, is unacceptable", and ordered "immediately organize consultations with the Russian side on the entire range of issues related to the further integration of the Republic of South Ossetia and the Russian Federation". Until the end of the consultations, the referendum process will be suspended.
Well, it's a timely decision, given that the Russians probably would not applaud the accession of South Ossetia, to put it mildly. Kremlin propaganda does not prepare them for this. After a decade and a half of infusions of hundreds of billions of rubles into a subsidized region, its entry into the Russian Federation will not bring any new value to the Russians. What concerns South Ossetia, more and more people there understand that the time has come to leave the Russian Federation, and not the other way around.