The people of Tatarstan want their own state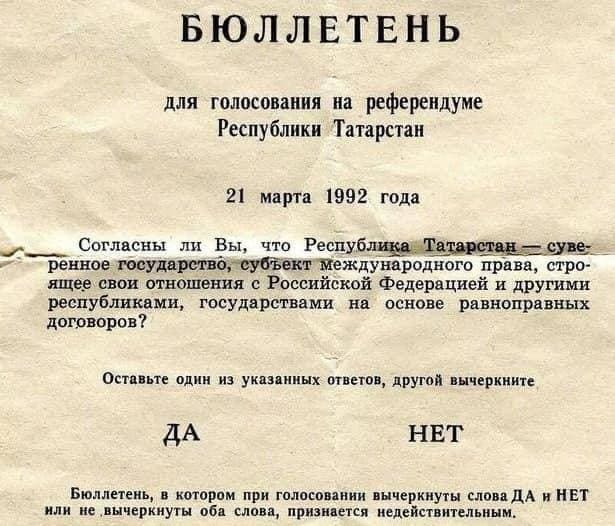 Moscow does not like to remember this day. A sovereignty referendum was held in Tatarstan on 21 March 1992. Voters were asked whether they approved of Tatarstan being a sovereign state.
Do you agree that the republic of Tatarstan is a sovereign state, a subject of international law, building its relations with the Russian Federation and other republics (states) on an equal basis?
The proposal was approved by 62% of voters (both ethnic Tatars and Russians) voted in its favour.
The Tatars are numerous enough to contemplate going it alone, but the other non-Russian ethnicities in the wider area tend to dream of an independent Idel-Ural (Volga-Ural), the collective name for Tatarstan and five other tiny republics: Udmurtia, Mordovia, Chuvashia, Bashkortostan, and Mari-El. Their religions include Islam, Orthodoxy, and paganism and only some of their languages are mutually intelligible. But they share one important common trait: They're not Russian!