Russians are sending what they stolen in Ukraine from Belarus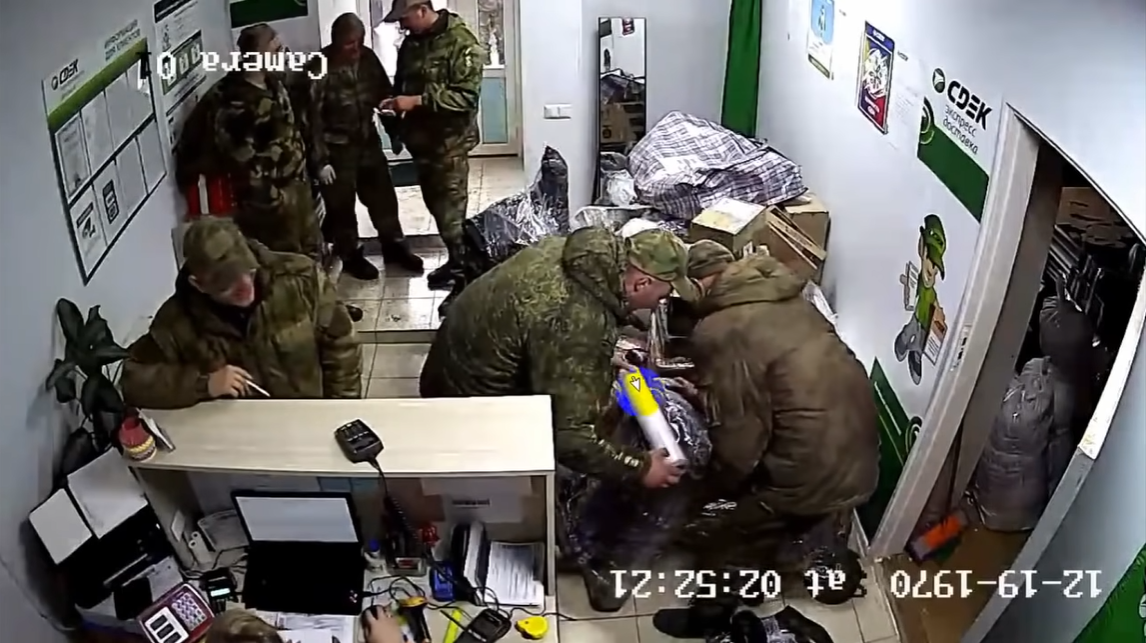 3 hours of recordings from the online camera of the courier service in Mozyr (Belarus), through which Russian marauders were sending things that were stolen from Ukrainians, was published in the Telegram channel by the Belaruski Gayun project.
The video shows how, on April 2, soldiers of the Russian Armed Forces sent items stolen in Ukraine through the office of the Russian express delivery service CDEK in the city of Mozyr (Belarus). This was managed to be learned thanks to the information from Belarusians and an online camera on the website of the courier service department, which, by the way, was turned off after the publication on the channel.
The video clearly shows that the soldiers of the Russian Armed Forces are sending stolen items: TVs, 4 boxes with AKAI air conditioners, an electric scooter, alcohol with price tags, video cards, hoods, car batteries and a bunch of other things. In one of the moments you can see a trunk from the Ukrainian shopping center "Epicenter".
Earlier, the SBU of Ukraine published recordings of intercepted telephone calls of the occupiers, who were stationed in the vicinity of Kyiv. The invaders boldly boasted that they were breaking down doors in apartments and houses in order to steal as much property as possible from Ukrainians.
On April 2, the Main Directorate of Intelligence of the Ministry of Defense of Ukraine also reported that Russian military KamAZ trucks were accumulating in the city of Mozyr, from which soldiers were unloading packages with things obtained by looting. The loot is sent to the Russian Federation by the Russian express delivery service SDEK.
And in the city of Narovlya, which is located half an hour from Mozyr, the Russian military opened a market for selling the stolen property of Ukrainians. Some of the things looters sent by mail home. The marauder's bazaar's assortment includes: washing machines and dishwashers, refrigerators, precious jewelry, cars, bicycles, motorcycles, dishes, carpets, works of art, children's toys, cosmetics. That is, everything that the Russians got by looting and robbing the civilian population in Ukraine