Russian government gave the order to obliterate any evidence for its army's crimes in Ukraine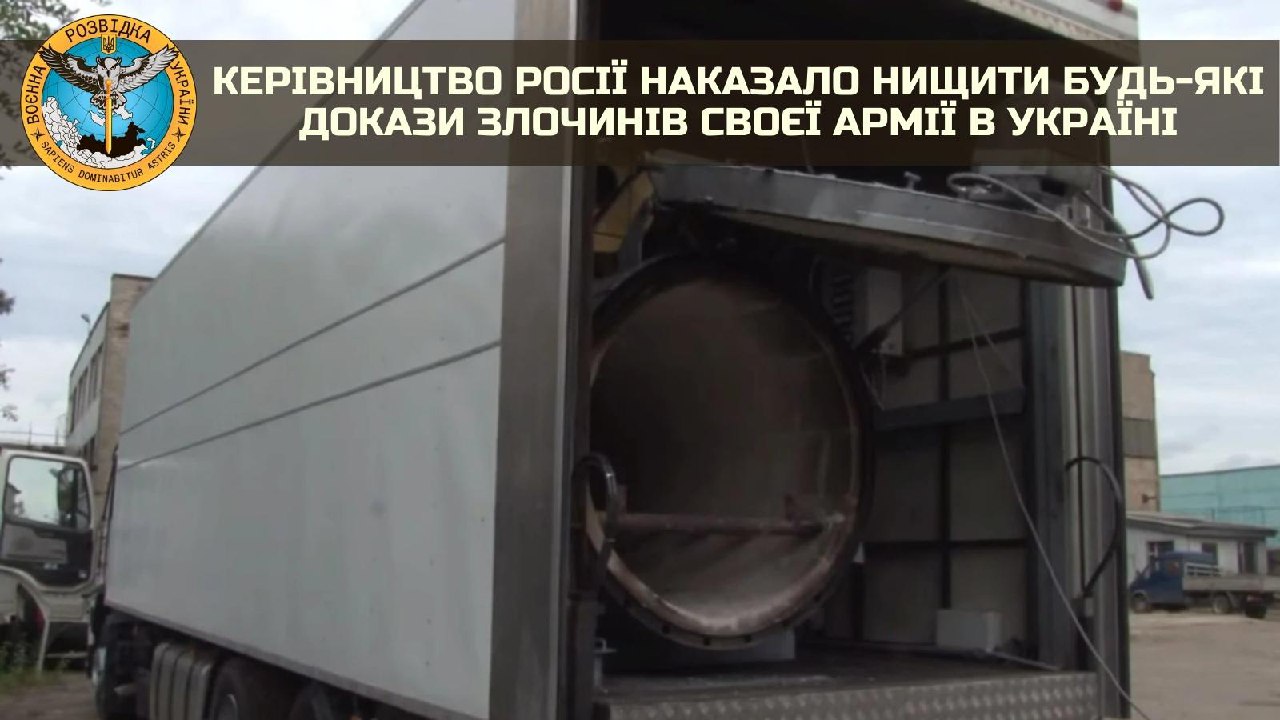 Following the wide international publicity over the genocide against people of Ukraine in the city of Bucha, Kyiv oblast, Russian troops began using mibile crematoria in Ukraine.
In Mariupol, for instance, there was registered the presence of 13 mobile crematoria, used to remove corpses of dead civilians from the streets. The occupiers strive to identify all potential witnesses of their atrocities by means of filtration camps and kill them.
Ukraine's military intelligence has repeatedly recorded the use of mobile crematoria in the Chernihiv region. The work of the enemy's mobile crematorium was recorded in Novoaydar, Luhansk region.
In addition, the Russian Armed Forces use mobile crematoria to destroy the bodies of Russian servicemen to disguise the real number of the soldiers killed during the russian aggression against Ukraine and to refuse to pay financial compensation to the families of those killed.
The actions of the Russian army fall under the definition of "genocide" in accordance with the Convention on the Prevention and Punishment of the Crime of Genocide and Article 6 of the Rome Statute of the International Criminal Court. The Russian leadership will continue to try to conceal the facts of war crimes in Ukraine. Earlier, "Free Idel-Ural" has already written that in Mariupol, Russian soldiers are going to burn the bodies of murdered Ukrainians in an attempt to hide the atrocities.