Russian aircraft with nuclear weapons violated Swedish airspace – media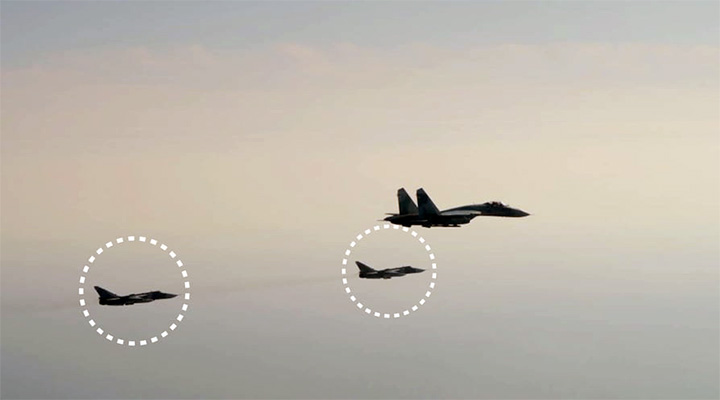 Two Russian planes that violated Swedish airspace near Gotland on the 2nd of March were equipped with nuclear weapons. This was reported by the Swedish TV channel TV4.
According to the channel, the violation was a deliberate act of intimidation of Sweden.
On the 2nd of March, a group of aircrafts took off from the Russian airbase in Kaliningrad. Four aircrafts – two attack aircraft of the Su-24 type and two Su-27 fighters, which were accommodating them. Two attack aircraft, according to TV4 Nyheter sources, were equipped with nuclear weapons.
Due to the war in Ukraine, the Swedish Air Force increased its readiness and noticed in advance that Russian pilots were heading towards Gotland.
The violation of Swedish airspace lasted for about a minute. In response, the country's air force raised two JAS 39 Gripen fighters. At this time, Swedish media say, it was confirmed that Russian aircraft were equipped with nuclear warheads.
The Swedish Armed Forces did not comment on whether the two attack aircrafts were equipped with nuclear weapons, but they believe that this violation was intentional.
"We consider this as a conscious action. This is very serious, especially because they are a country at war," commented Air Force Commander Karl-Johan Edström.
Russia threatened Sweden with consequences, as well as Finland, if they joined NATO.
Swedish Prime Minister Magdalena Andersson believes that Russia's invasion of Ukraine has fundamentally changed the situation in Europe, as a result of which NATO membership has become quite acceptable for Sweden.