"Putin will not let Ukrainian nazis, banderivtsi and drug addicts to capture his table". Putin's meeting with Shoigu gave some food for creative thought as new memes emerged in the media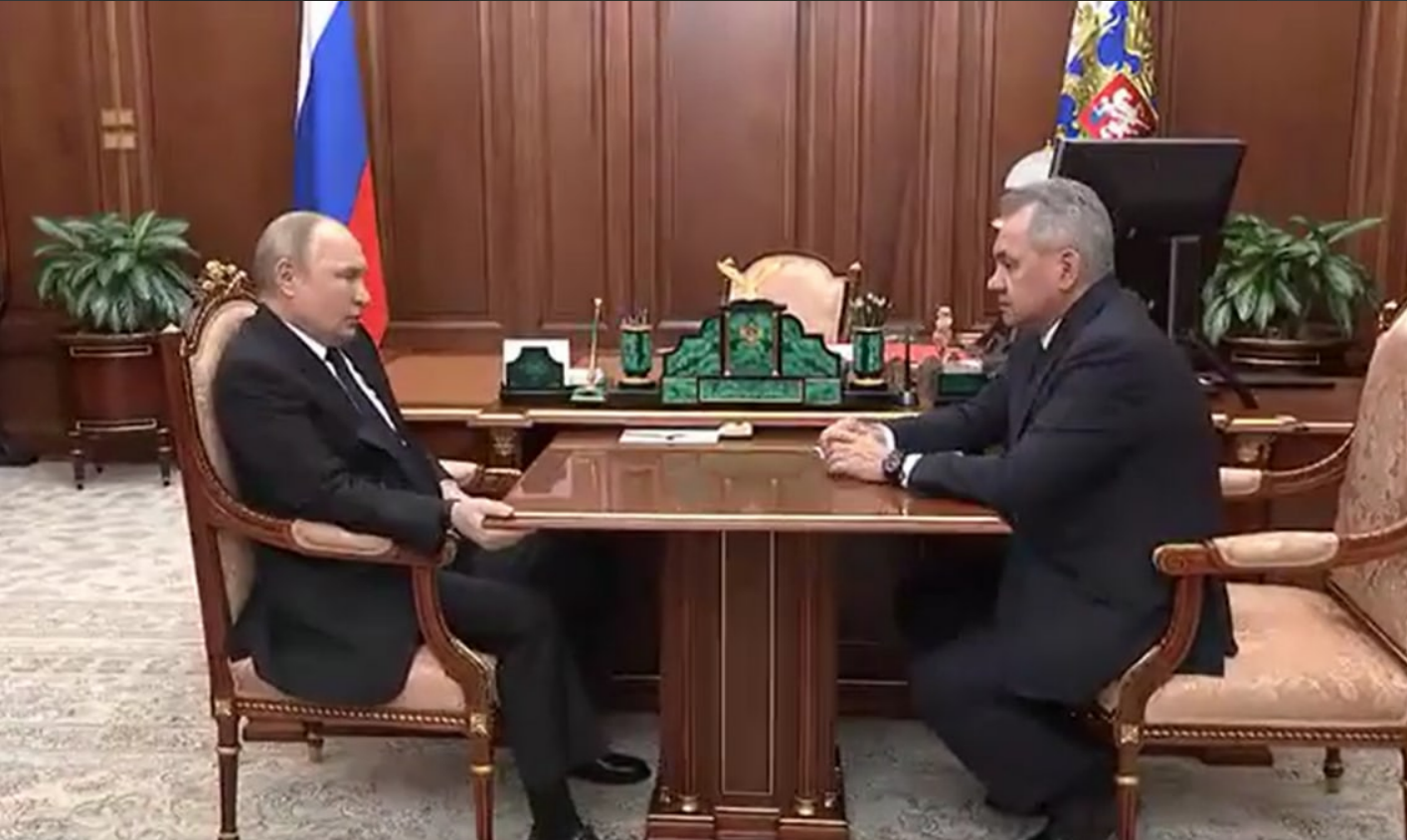 According to TabloID, if President Putin wanted to dispel the rumors of him being intimidated to let anyone approach him, as well as on having Parkinson disease, by meeting his Minister of Defense Serhiy Shoigu, it didn't work out.
The sickly look of the 69-year-old dictator is being widely discussed by the world media. A small table and the way Putin gripped it became the source of inspiration for many photoshopped images. The Russian propaganda channel RIA.Novosti released the video of their meeting in their Telegram channel.
The media outlet Newsweek collected all Internet comments on the video in the article "Putin's state of health is questionable".
"Putin was slouching in the chair, gripping the table. Is he ok? Is he unwell?" – CNN producer and correspondent Frida Ghitis wonders.
Louise Mensch, writer and former British parliament member, assumed he took a tight grip of the table edge to make sure no one noticed his hands were shaking. She also noticed the Russian leader couldn't help himself moving and stamping the foot.
Renowned economist Andres Oslund mentioned that Shoigu was also not in his best shape. He was reading from the paper and muttering. The rumors about Shoigu's recent heart attack can actually hold true.