Mari people of Udmurtia gave posthumous reward to Albert Razin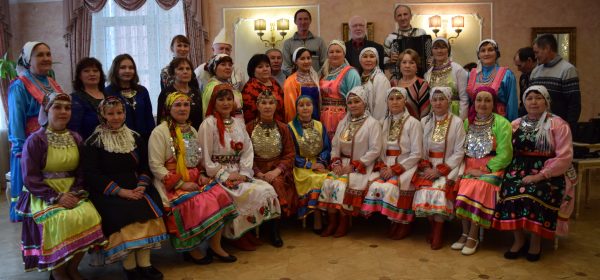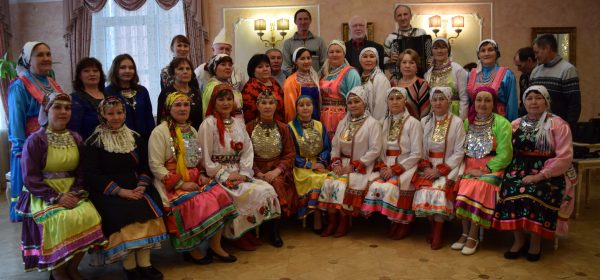 On December 7, 2019 reporting and elections conference of National and cultural autonomy of Mari people in Udmurtia took place in republican House of Friendship of peoples in Izhkar city (rus. Izhevsk).
Ilya Tomurzin-Lomberskiy Award (Mari writer and teacher) was posthumously given to Udmurt scientist Albert Razin, as reported be MariUver web-portal.
Annual report on autonomy's work was delivered during the conference, as well as reports of chairman and checkup committee; elections of chairman, councillors, checkup committee were held according to corresponding procedures. Delegates on regular Convention of Mari people, which will take place in April 2020, also were elected during the conference. Conference participants also discussed future delegates from Mari people of Udmurtia to participate in World congress of Finno-Ugric peoples in Tartu.
Final results of competition for Ilya Tomurzin-Lomberskiy Award in 2019 were announced at the conference. Award Committee decided to grant a special posthumous award in 2019 to Albert Razin for his dedication to protect mother tongue, traditional religion in Udmurtia and active public stance. The conference concluded with the concert of Mari amateur bands and solo performers.
The National and cultural autonomy of Mari people in Udmurtia was created in 2013 for maintenance and popularization of national Mari culture in Udmurtia. Activists of the organization organize Mari national holidays and festivals, explore and care of Mari sacred groves.
Udmurt scientist Albert Razin accomplished self-immolation on 10 September 2019 in the capital city of Udmurtia in front of the building of republican parliament. He demanded to protect Udmurt nation and it language from extinction and violent russification.
In January 2019 the Advisory Committee of Framework Convention for the Protection of National Minorities of CE critisized Russian FEDERATION for a national policy. Experts expressed a disturbance because of "growing domination of Russian language" combined with "absence of effective support of national minorities languages".
In May 2019 federalist union of the European national minorities (FUEN) filed an appeal to education minister of Russian Federation to revise his position concerning optional study of national languages in schools. It was FUEN's reaction on the letter of Free Idel-Ural civic movement dated October 17, 2018 about violation of rights of Idel-Ural native peoples to get education in their mother tongues.