Scientist committed self-immolation in protest against russification of Udmurts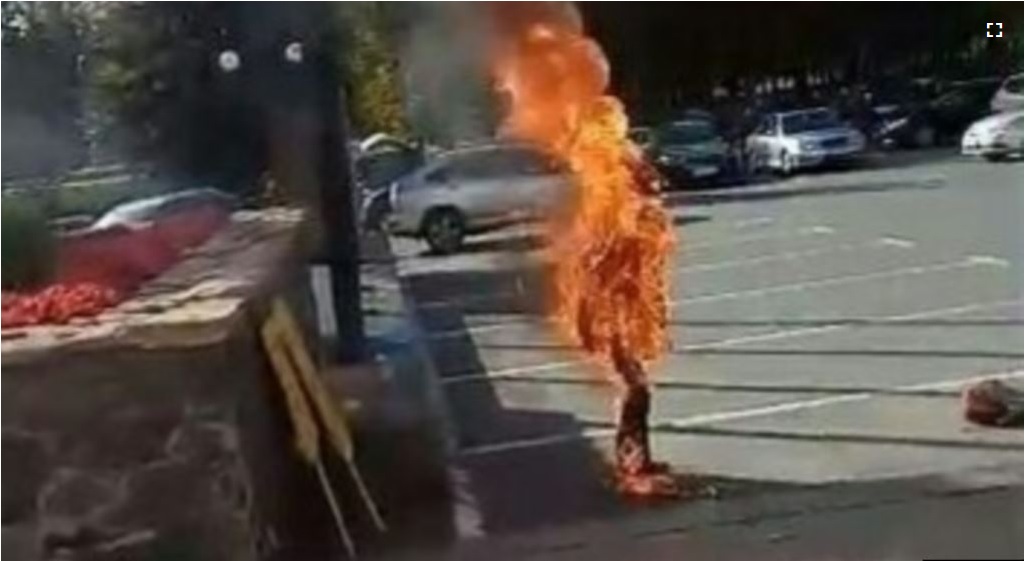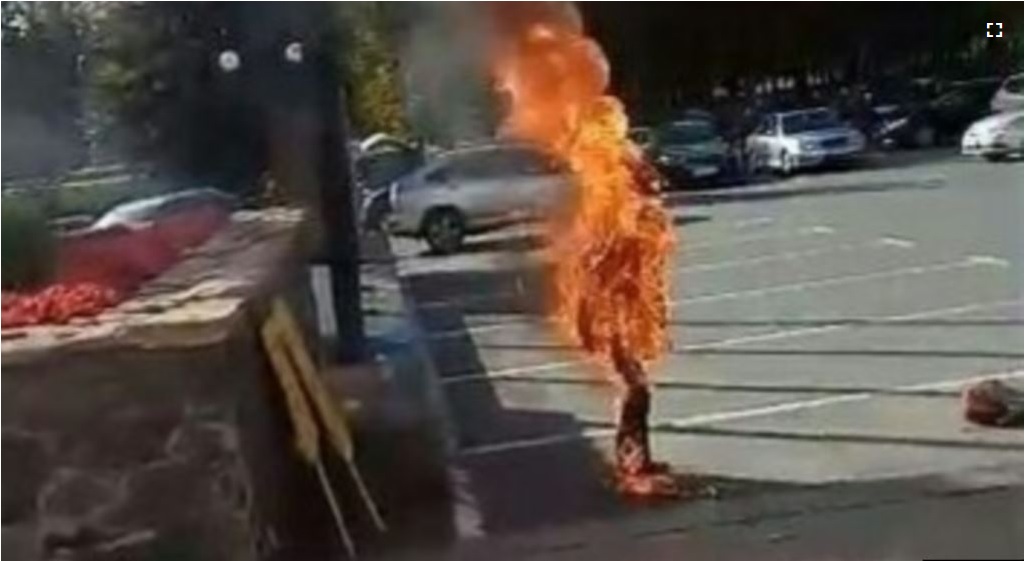 Today, September 10, near building of State Council of Udmurtia in Izhevsk city a man commited an act of self-immolation shortly before the beginning of council's session, as reported by Izhlife with reference to eyewitnesses.
Fire-scorched banners were found near the man's body, calling to save Udmurt people: "And if my language will disappear tomorrow, then I am ready to die today". Eyewitnesses of the incident report that the incendiary is Albert Razin, honoured worker of Udmurtia.
According to them, firemen stamped fire out, and Razin was still alive before medics' arrival. According to George Shcherbak, acting health minister of Udmurtia, almost 100% of protester's body is affected by severe burns.
Investigative Committee started a verification protocol after the fact of human self-immolation. As reported by Dyelovoy Kvadrat, session of State Council is postponed, it will take place on September 24.