Leaflets against mobilization appeared in Tatarstan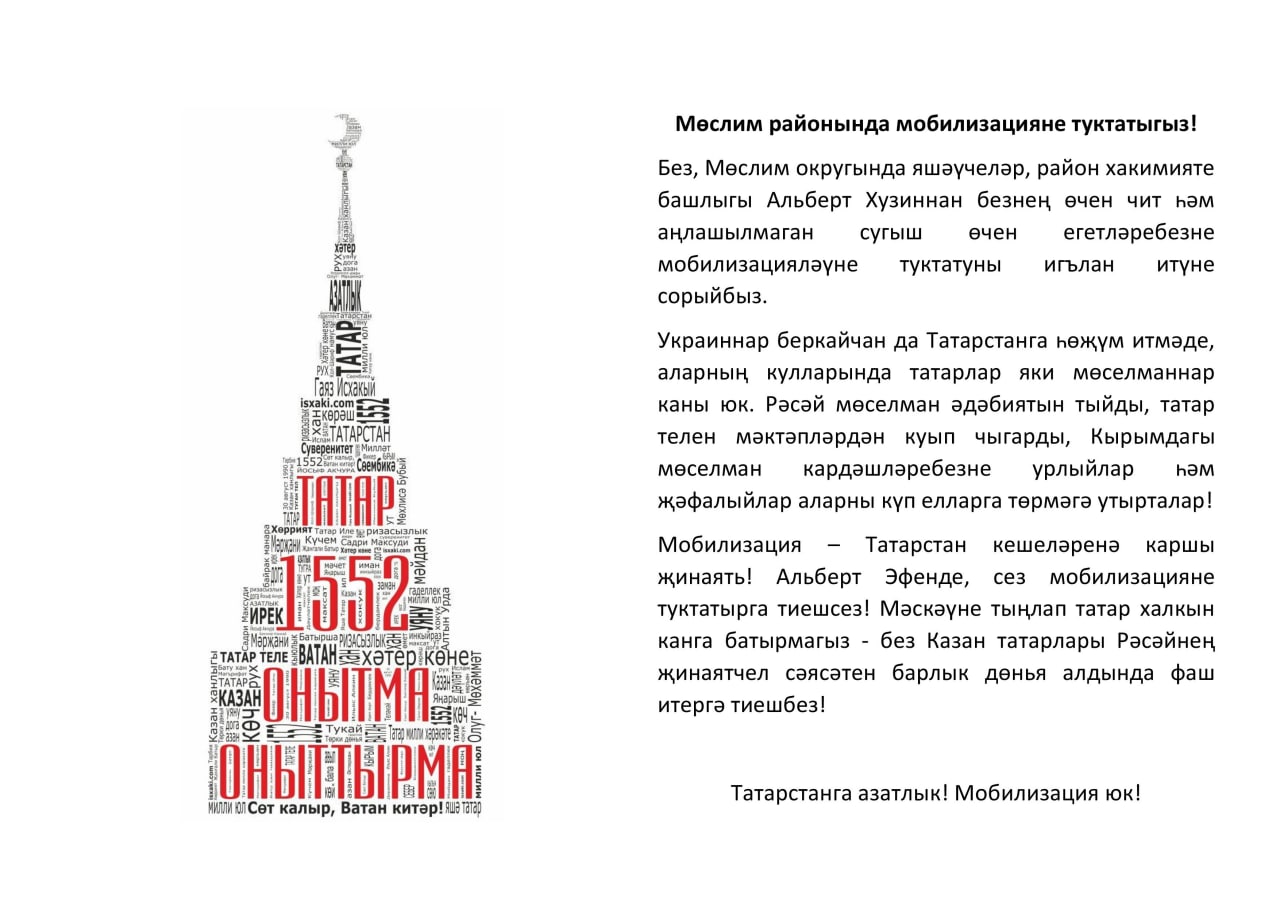 On the evening of Saturday, October 22, leaflets appeared in several villages of Muslyumovskyi district of the Republic of Tatarstan, with demands that Albert Khuzin, the head of the district, oppose the mobilization.
On the leaflets there is an appeal in the Tatar language and a collage "Хөтәр көне", which clearly hints that the mobilization carried out by Moscow is a new genocide of the Tatars.
Our brother Kamil, who is responsible for work in the eastern regions of the republic, commented on this action, "We warned Khuzin, he is responsible for sending the Tatars to someone else's war. It is in his power to oppose the mobilization or resign. After the first corpse that returns home, other steps will follow."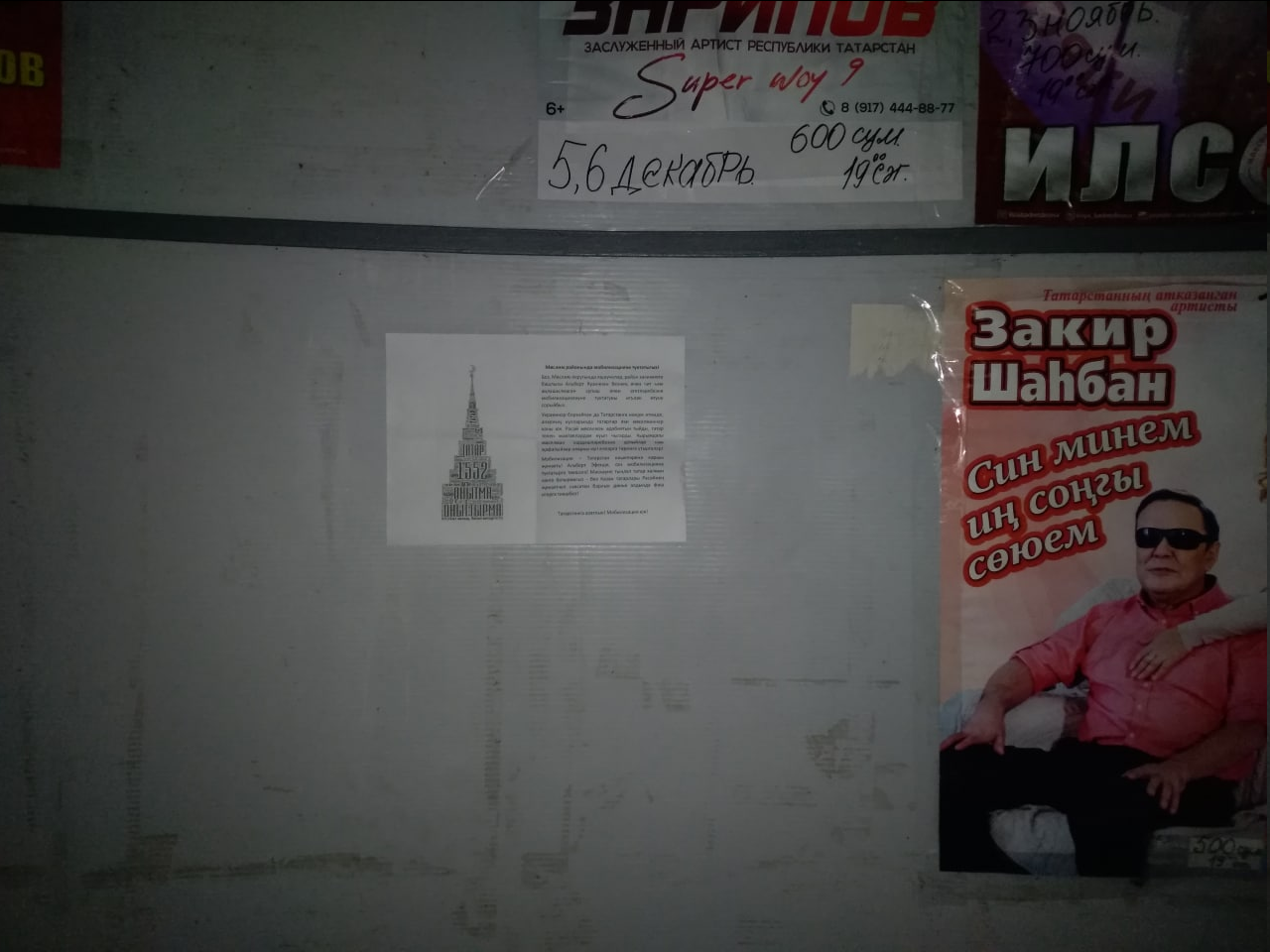 Translation of the text of leaflets into English:
"Stop the mobilization in Muslyumovskyi district!
We, residents of Muslyumovskyi district, demand from the Head of the District Administration, Albert Khuzin, to immediately announce an end to the mobilization of our guys for this alien and incomprehensible war for us.
Ukrainians have never attacked Tatarstan; they don't have the blood of Tatars or Muslims on their hands. It is not Ukraine that bans Muslim literature, banishes the Tatar language from schools, kidnaps and tortures our brothers and sisters in Crimea!
Mobilization is a crime against the people of Tatarstan! Albert efende, you must stop the mobilization! Don't let Moscow make policy on Tatar blood!
"No mobilization! Freedom for Tatarstan!"
We remind you that we have created a chat for the deployment of a partisan movement in the republics of Idel-Ural. Our brother will be in the chat with extensive experience in conducting sabotage work, in particular in engineering, planning and implementation. Please write only those who are ready for action – briefing, targeting and coordination (in those matters where it will be safe and necessary).
Wickr messenger (does not require a phone number during registration): partizaniu
Install messenger on desktop.