Kazakh boxer went on ring with a Ukrainian flag and called Putin a killer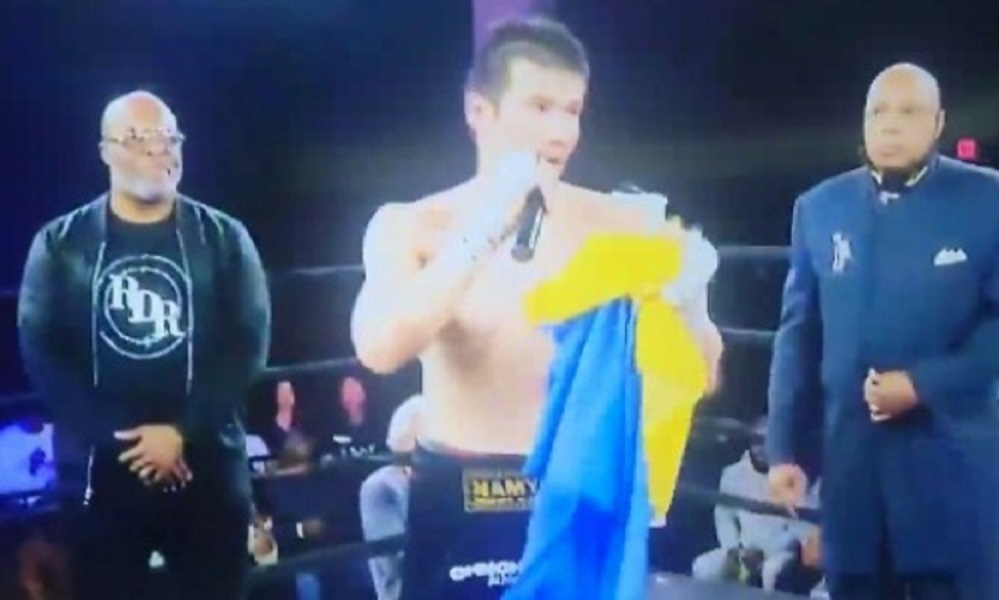 Temirlan Raimkulov, a boxer from Kazakhstan, went to his fight in the USA with a Ukrainian flag and then called Putin a killer.
This is how Temirlan's after-victory speech sounded: "I want to show support for Ukraine because my coach is from Ukraine, my uncle is from Ukraine. Right now there is a war going on in Ukraine. This is horrible. Innocent people are dying there. No war, no war! Only peace. Putin – killer."
As a reminder, previously we reported about the destruction of cars with Russian occupants' symbology in Kazakhstan, and also about mass rallies in support of Ukraine.
Today Bashkirs published a foreign policy program for Free Bashkortostan, in which they discuss potential allies and states which are the most promising for friendly relationships. Among them, Turkey and Kazakhstan were named as the main allies of the future independent Bashkortostan.