Kambarka: is it going to repeat tragedy of Kyshtym?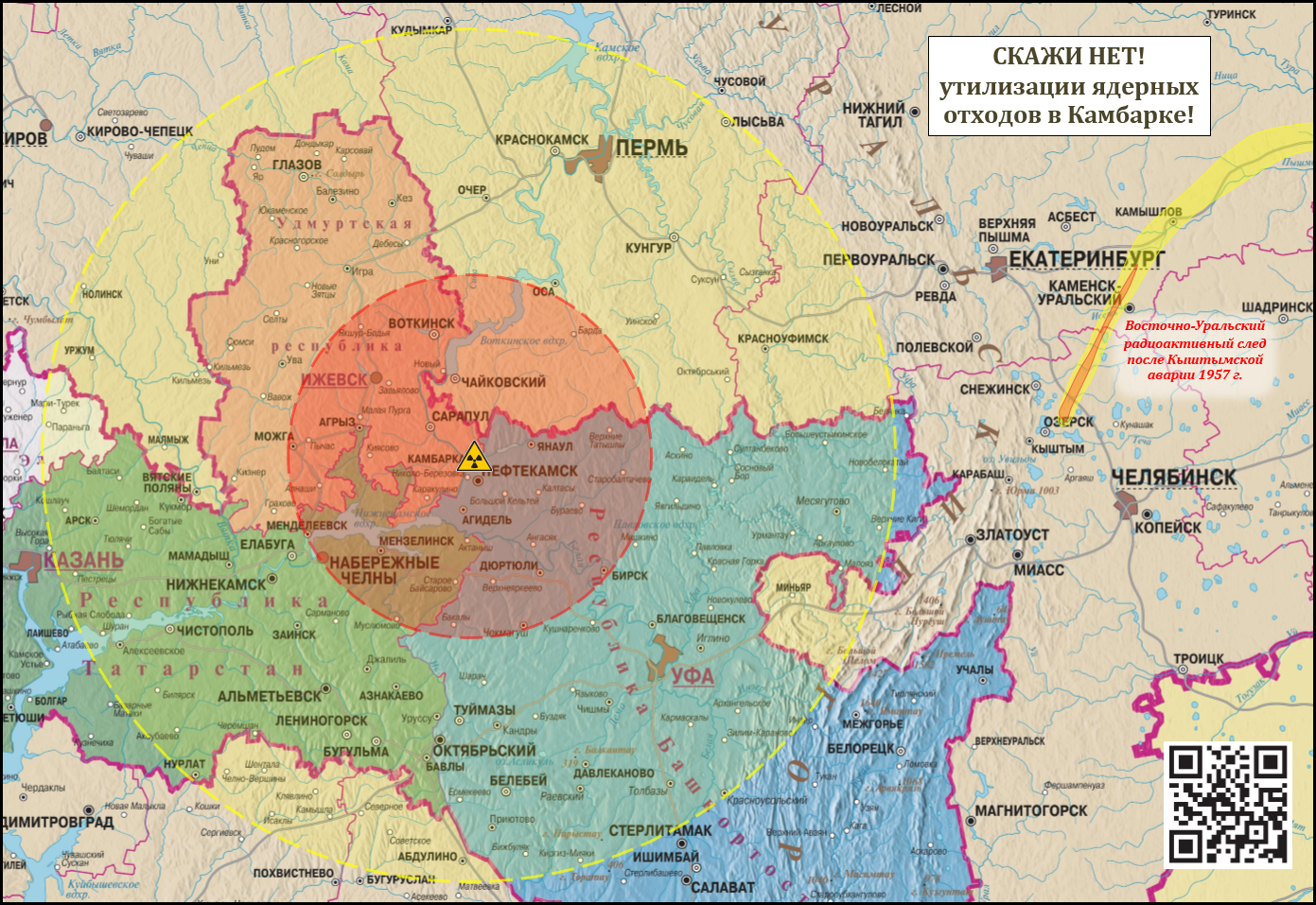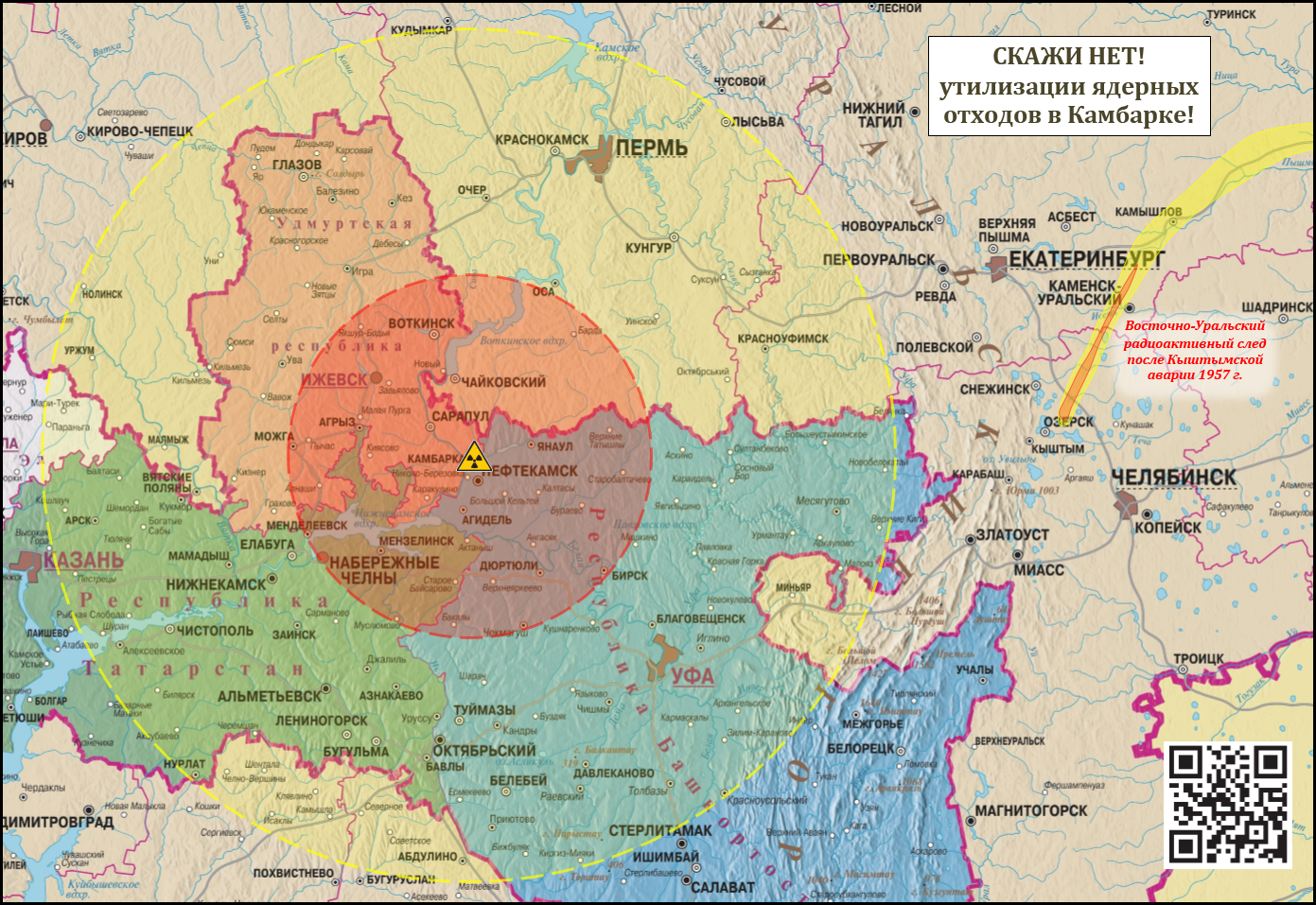 It was recently revealed that Kambarka, an old plant for elimination of chemical weapon in Udmurtia, is going to be reconstructed into waste processing complex for pollutants of I – II classes.
RosRAO, an enterprise working with radioactive wastes", work on this project – Maksim Korolkov, deputy director general of RosRAO, even visited Udmurtia personally. Guest from Moscow had very specific goal, namely to convince habitants of Kambarka town, that start of new complex will not affect their health in any way. Unfortunately, mister Korolkov had limited himself just to unfounded slogans. People of Kambarka couldn't see neither project documentation nor other relevant documents making a solid proof that radioactive wastes will not be massively delivered to small Udmurtian town.
Free Idel-Ural reminds habitants of Udmurtia, that Kambarka is no more than some remote point in the middle of nowhere for directors in Moscow. In their opinion, the farther from capital, the less noise and dissatisfaction. It is simply unreal to build similar plant somewhere near Moscow or Petersburg, it looks like some unimaginable scam. But a little town in Udmurtia is completely another matter…
Ural did not yet heal wounds from Kyshtym disaster in 1957. Repository of radioactive wastes simply exploded, infecting territory of 300 kilometres long with a population of about 270 thousand people. Kyshtym disaster is considered as the third most dangerous accident ever after Chernobyl and Fukushima.
Is something alike possible in Kambarka? RosRAO assures, that there will be no accidents at their plant. Sounds good, but we here these assurances from Moscow.
And meantime habitants of Izhevsk, Sarapul, Neftekamsk, Naberezhniye Chelny, Diurtulya and many other settlements in the region are still in the zone of potential contamination. Let neither Russians, nor Tatars, nor Bashkirs or Mari El comfort themselves with the idea that Kambarka is somewhere far and it won't affect them. Waste processing plant in Kambarka is a threat not just for Udmurtia, but for whole Idel-Ural.
It's not too late to save Kambarka yet; we just need to demonsrate willpower and character. Do not allow RosRAO to start construction works to build this dangerous plant. Physically block entrances to old plant, if necessary, do not let them start any works.
Just remember: you can stop plant construction, but not waste-induced cancer.