In Kalmykia people demand withdrawal of troops from Ukraine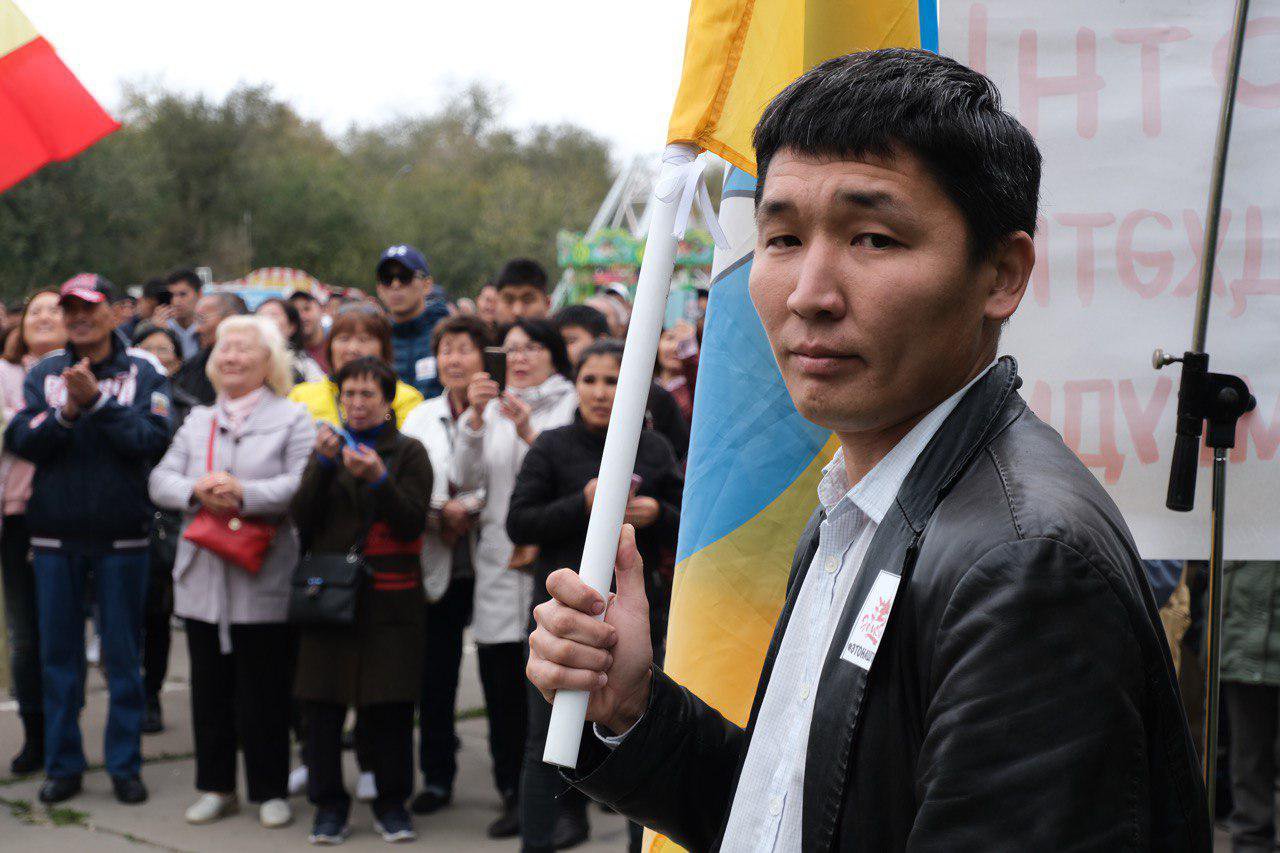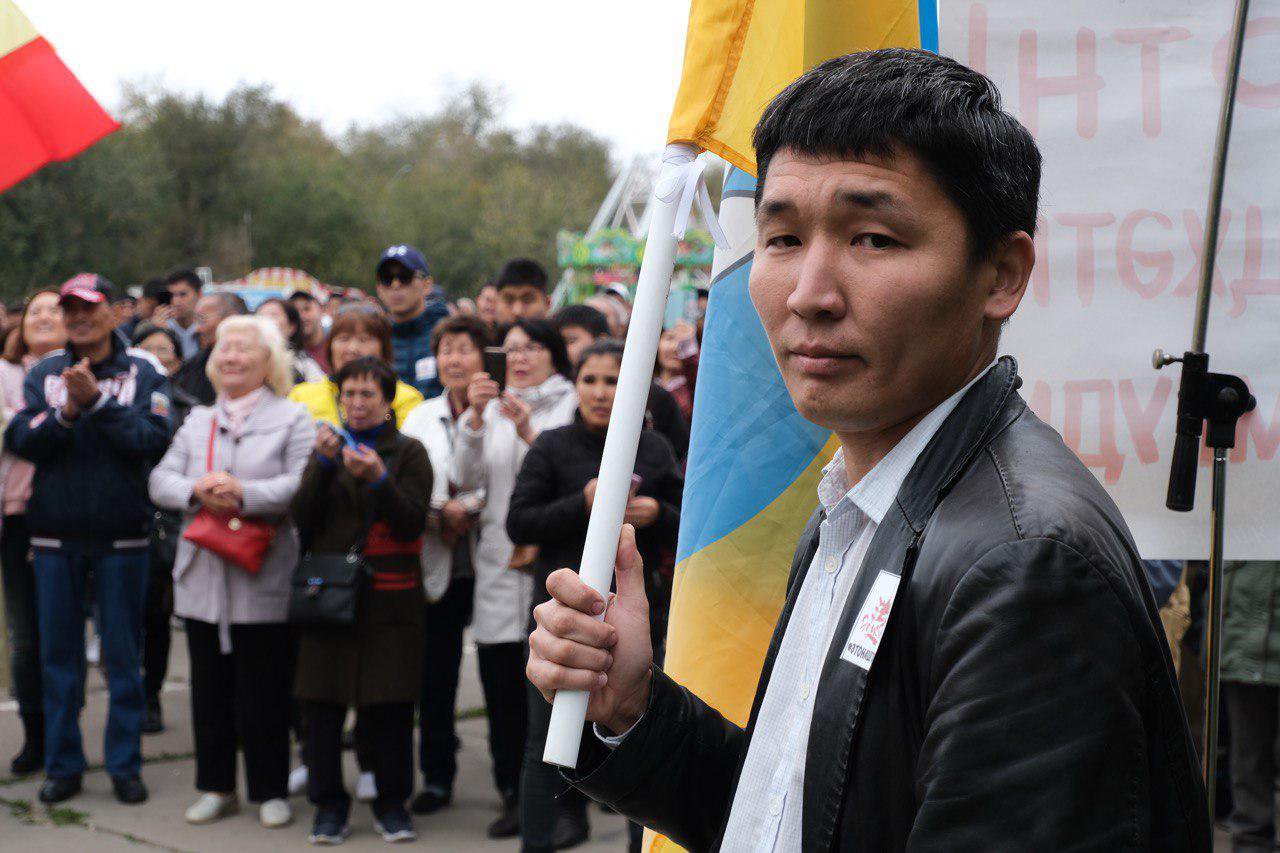 In the Republic of Kalmykia, a member state of the Russian Federation, a meeting of the Congress of the Airat-Kalmyk People, the national representative body of the Kalmyks, took place.
The delegates decided to "express solidarity with Ukrainians in their fair fight for peace and freedom." The congress also demanded the Russian authorities to withdraw the army from the territory of Ukraine immediately. The document was signed by four leaders of the Kalmyk national movement.
In May 2021, Kalmyks, facing repression by the FSB, managed to hold the national congress, attended by 170 delegates from Kalmyk public organizations and communities. The Kalmyks accused the Russian authorities of covert ethnocide and Moscow responded with arrests.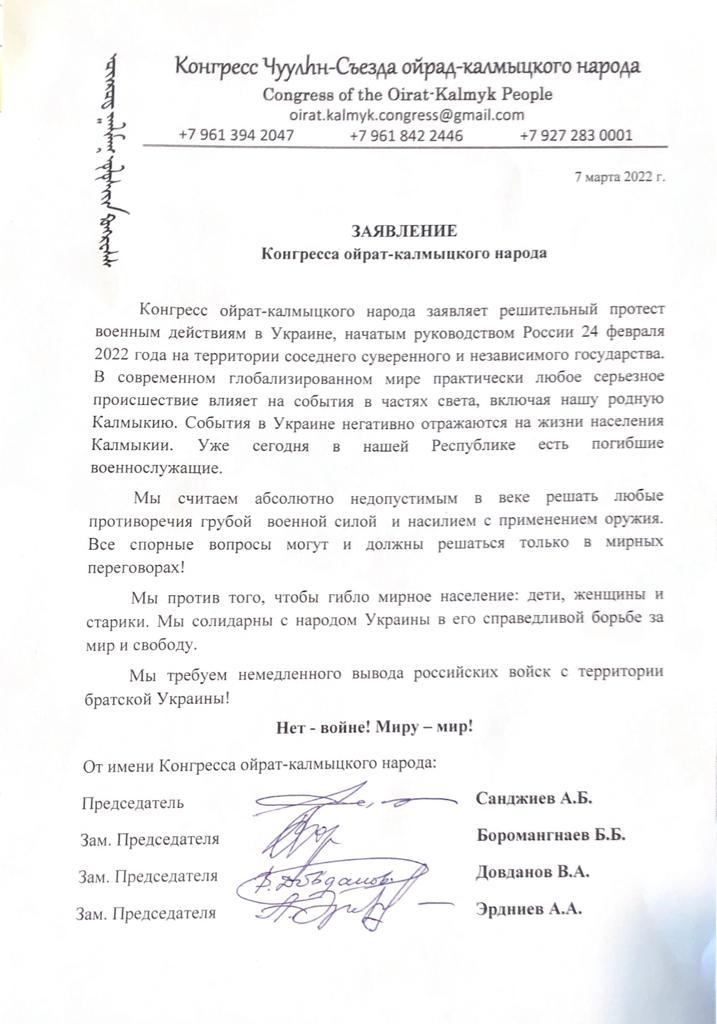 Kalmyks are the only Mongolian-speaking and Buddhist people in Europe, the indigenous population of the Republic of Kalmykia (Russian Federation). They call themselves halmg, oirat. The total number of Kalmyks in the Russian Federation is about 180K (57.4% of the total number of residents of Kalmykia).