"He'll crawl on his knees!": Moscow propagandists got hysterical because of Idel-Ural map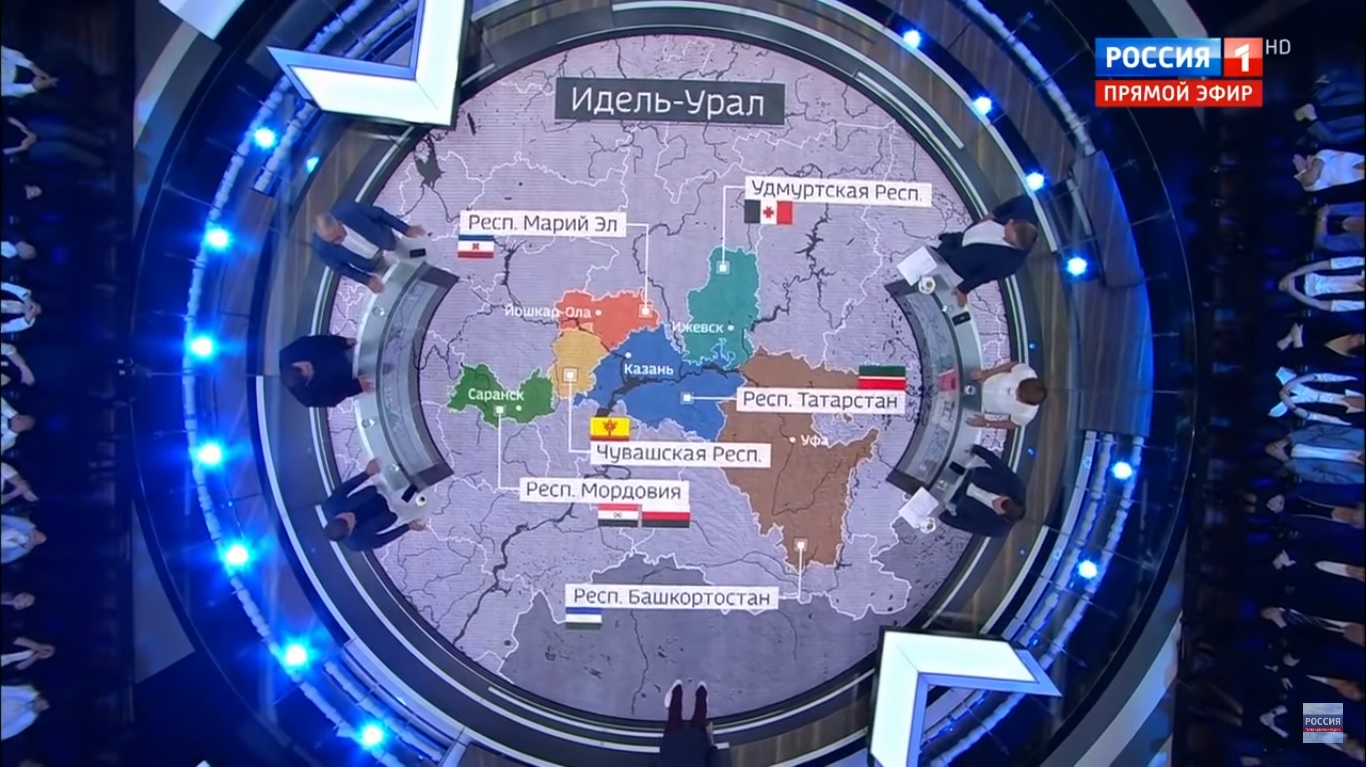 Russian propagandists burst with indignations about common photo of Ukrainian politicians in front of Idel-Ural political map.
Earlier Hanna Hopko, ex-chairwoman of Committee of the Verkhovna Rada of Ukraine on Foreign Affairs, conducted a working meeting with Bohdan Yaremenko, her successor. Hopko noted that "for the sake of future successes of Ukraine I have discussed priorities of our committee's work with Bohdan Yaremenko, sharing experience of Rada's 8th legislature". Upon completion of the meeting Hopko and Yaremenko took common picture in front of map presented earlier by Free Idel-Ural movement.
Idel-Ural map within Ukrainian parliament caused real hysterics in Moscow. Rossiya 1, federal TV channel, devoted 15 minutes in prime-time to disparaging of idea to create a confederation of six republics of Povolzhye (Russian name for Idel-Ural).
"We are told that new people came. How could new people came here, and there is still this map in his cabinet! A skilled diplomat and professional can not stand in front of such map! This is disgrace, disgrace! We'll chop off all inter-parliamentary connections! Not a single MP in Russia will not speak with this man. No one! He'll crawl to us on his knees! Is the map taken off? No?! Get out! Conversation is short with such representative of Rada", – Russian propagandist Yevhenij Popov demonstrated his furiousity.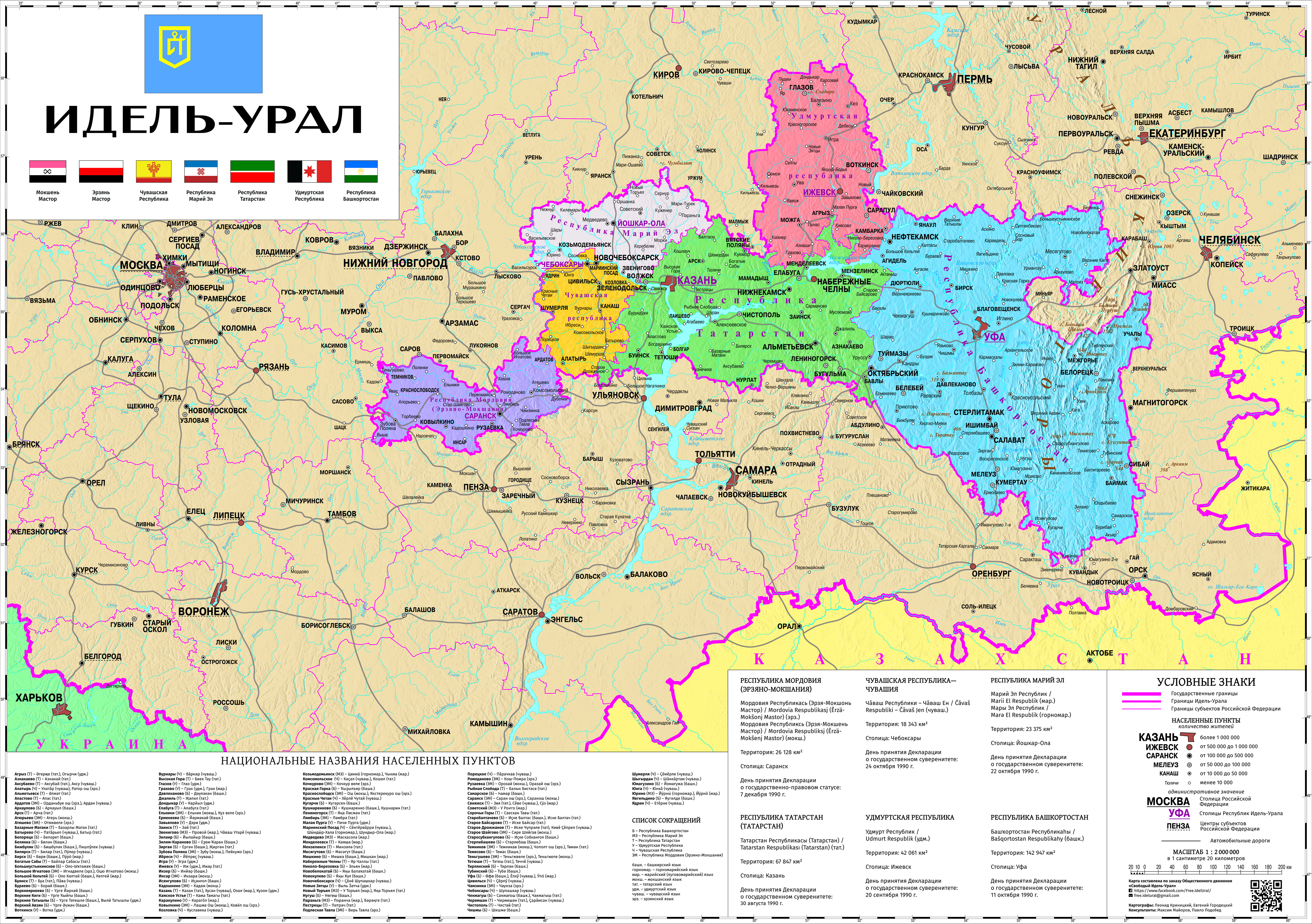 It should be reminded, that in September 2018 Free Idel-Ural civic movement released political map of Idel-Ural. Six countries are represented there: Erzyano-Mokshania (Mordovia), Chuvashia, Mari El, Tatarstan, Udmurtia and Bashkortostan. Sponsorship and professional consultations for this cartographic edition was received, in particular, from citizens of Idel-Ural republics.