Do you remember the brave young girl Ilmira?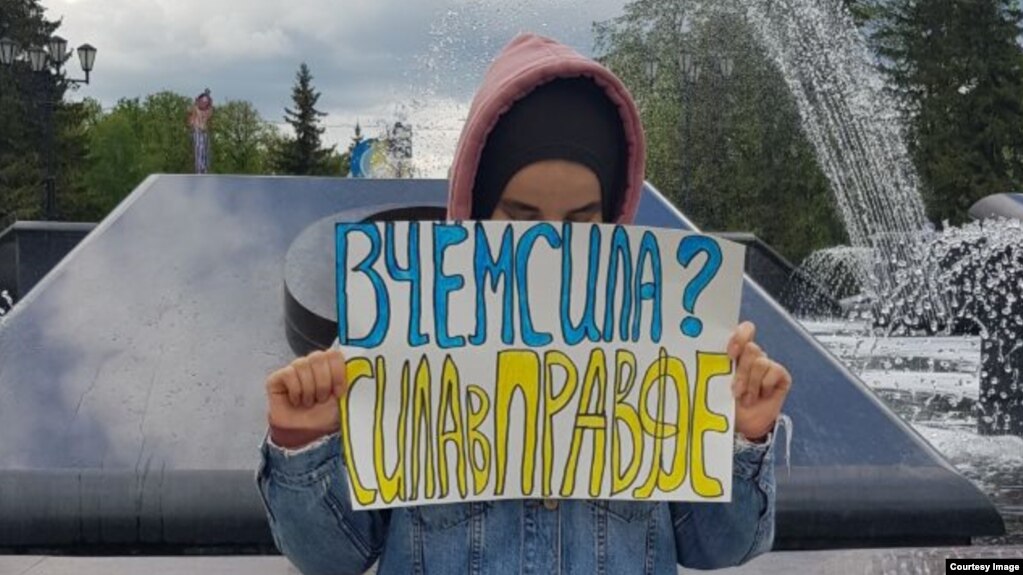 Today, early in the morning, the activist Ilmira Rakhmatullina's younger sister Amrita was beaten by a group of unknown people.
Amrita was jogging in the Lesovody's park, when she was stopped by young men who asked her name and surname to chech that they were speaking to Ilmira Rakhmatullina's sister- and started beating her.
This was announced by «Ъ-Уфа» referring to Ilmira Rakhmatullina herself.
After the attackers had beaten the girl, they were asking her, "How is it to sell your motherland? [Russia] When you support Ukraine, you sell the motherland. Your sister will be the next".
Does anybody have doubts that russian soldiers can rape the women on the occupied territories if they behave so with our sisters here, in Idel-Ural?