Danis Safarghali is on hunger strike again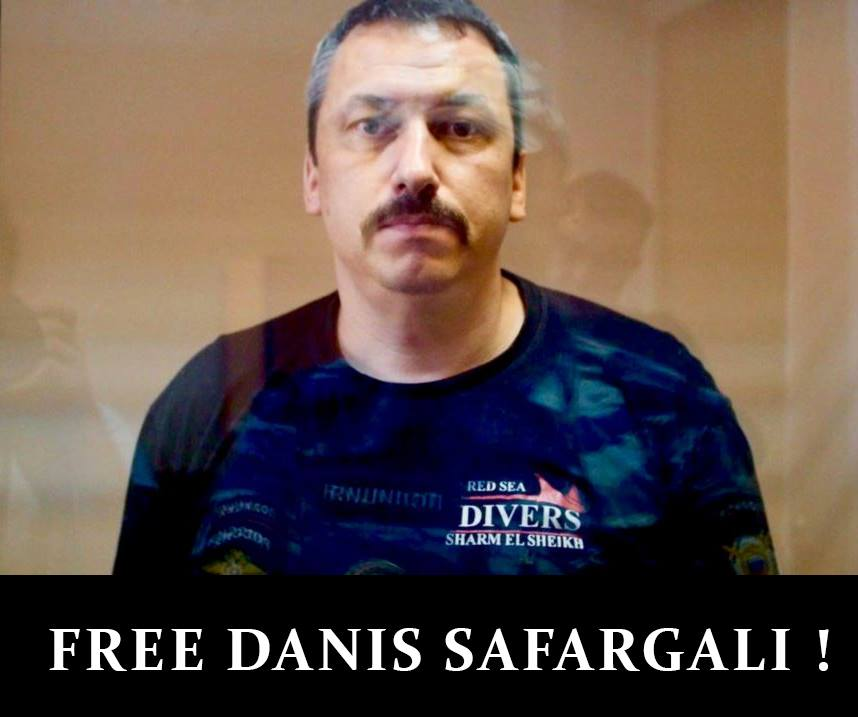 Founder of Association of native peoples of Russian Federation Danis Safarghali is subjected to abuse and harassment in colony №5 in Kirovo-Chepetsk.
The Tatar prisoner was sent in penalty insulator (SHIZO, rus. ШИЗО, штрафной изолятор). This information was reported by his wife Guzel Safarghali and confirmed by Denis Shchadrin, a member of Public Monitoring Commission in Kirov oblast'.

On September, 4 a prosecutorial official made his inspectional visit to the colony. Danis Safarghali and seven other prisoners gathered in television room and were just accomplishing their namaaz. At this moment the prosecutorial inspector entered the room – according to Denis Shchadrin, prisoners did not react on a representative of supervisory department, as far as they could not cut their prayer. When namaaz was finished, all eight prisoners lined up and welcomed the inspector.

This very day administration of the colony made their decision to send five prisoners in SHIZO (penalty insulator) on the pretext of violating prison rules. In addition, in opinion of colony administration officials, prisoners performed their namaaz during prohibited time. Danis Safarghali was sent to SHIZO for 10 days, he declared that he goes on a hunger strike. Denis Shchadrin notes that the activist afraids that right after his release from SHIZO he will be sent to a solitary-confinement cell.

We call upon our friends and supporters: help to Danis Safarghali!
1. Tell about this story to your friends, share it in your facebook etc.
2. Write a letter of support: 613040, Кировская область, г. Кирово-Чепецк, ул. Овражная, д. 16, ФКУ ИК-5 УФСИН России по Кировской области, Сафаргали Данису Вильдановичу 1976 г. р. (only Russian language letters are allowed)
3. Support his family financially: SberBank Mastercard 5336 6900 7470 9926 (Guzel Safarghali, Danis's wife).