As a result of the Russian Federation's missile strike on the railway station in Donetsk region 50 people, who at that time waited for evacuation trains, were lost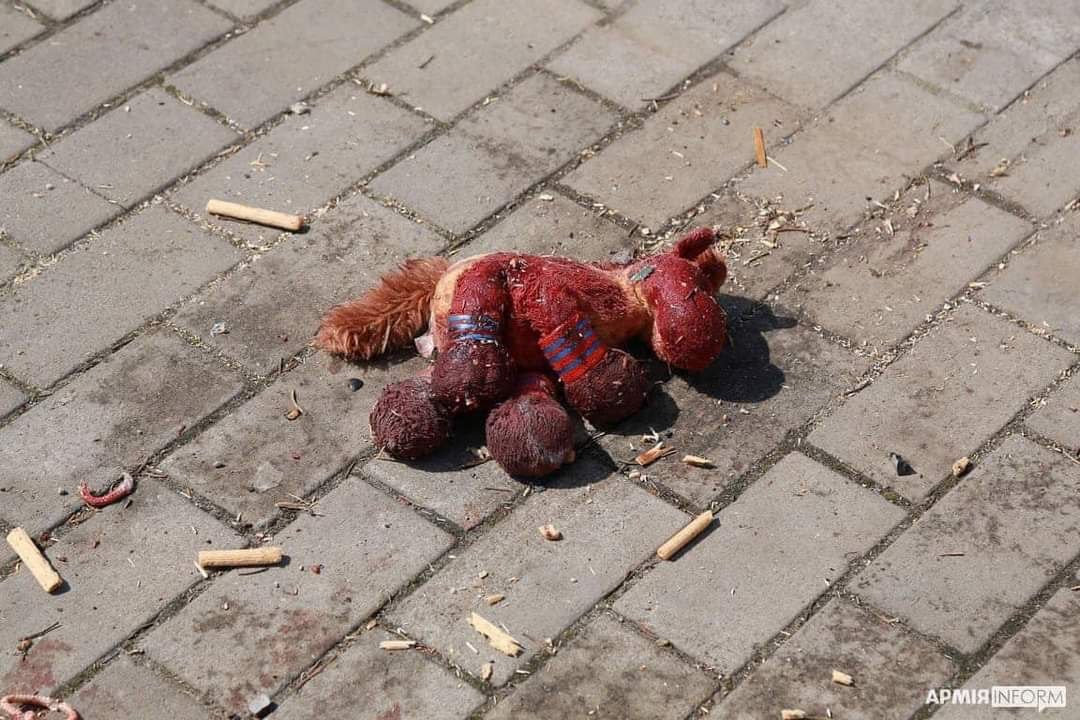 As a result of a hit by a "Point-U" missile at the railway station in Kramatorsk, Donetsk region, 50 people died, five of them being children. At the time of the attack, thousands of people at the station were waiting to be evacuated to the safe regions of Ukraine. The information was reported by the head of the Donetsk regional state administration, Pavlo Kyrylenko.
"Fifty people died, five of them – children. This is the number of victims at the moment after the attack of the Russian occupation forces "Point-U" on the Kramatorsk railway station. So far, 98 people have been taken to hospitals. We expect that other victims will seek medical help within one or two days, so the total number will constantly change, "Kyrylenko said.
He clarified that 38 people died at the scene, 12 died at the hospital. Among the injured are 16 children, 46 women and 36 men.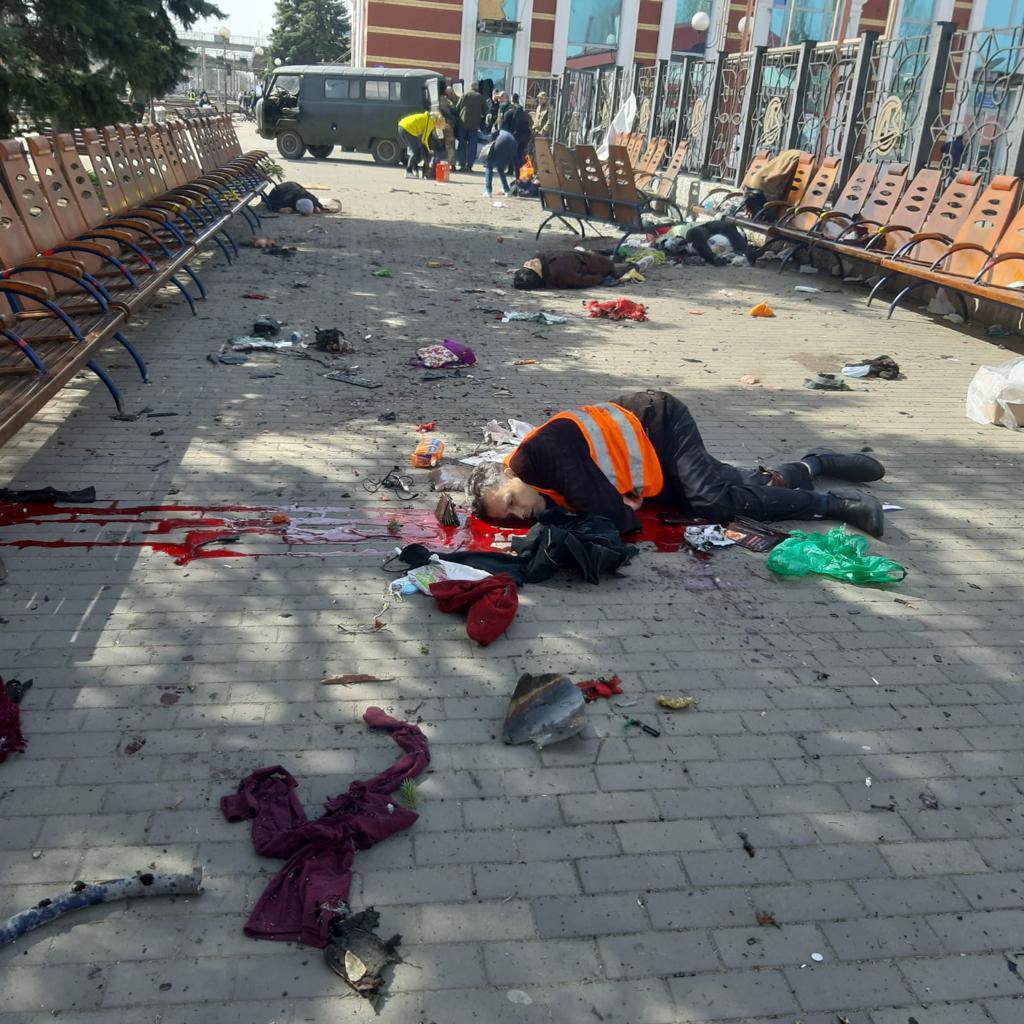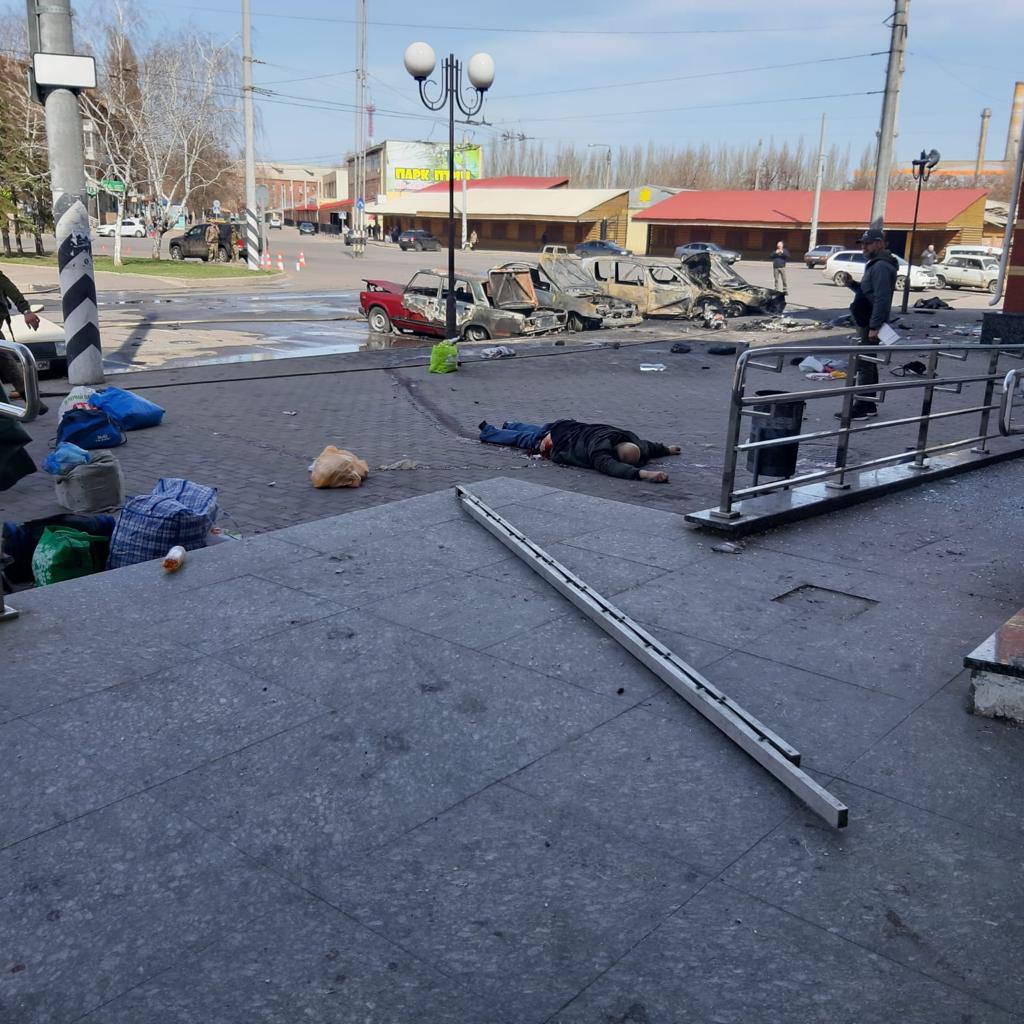 The cynicism of Russian soldiers has no limits. On the deadly rocket was the inscription "For the children" – a favorite phrase of Russian propagandists. The Russian Federation, meanwhile, began to report that they allegedly hit the "accumulation of forces of the AFU."