You are waging the war in the wrong direction: Kadyrov posted the video with his people taking control over the village which was under LPR's control for 8 years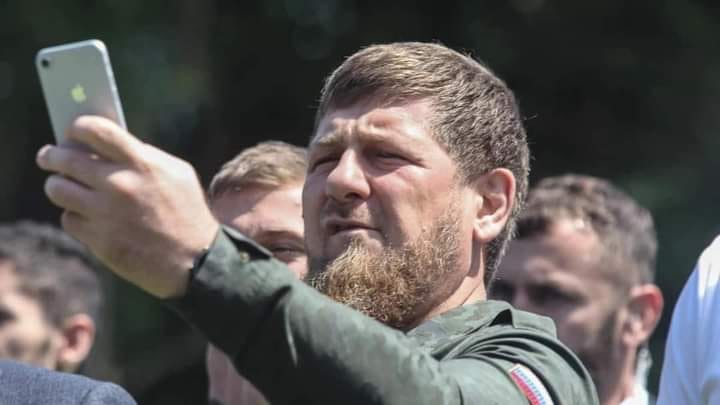 "Putin's watchdog" boasts that his accomplices took the control over Svitlychne "another territory where the power was abused by bandits". It is difficult to argue with this statement since Svitlychne has been under control of LPR for 8 years already. Anyone who can use the map can verify that this is a village located in the deep rear of russian troops. However, there are other ridiculous things in Don-Don's report.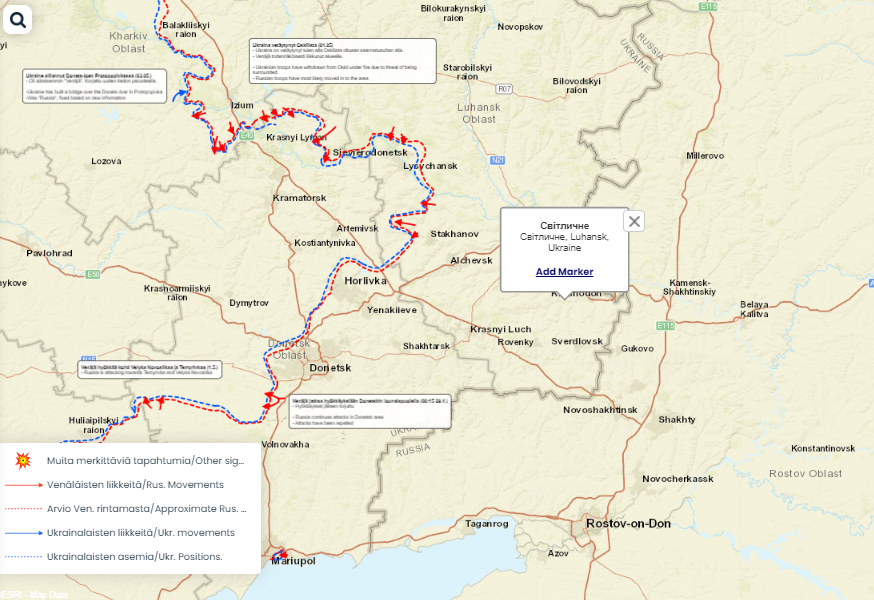 For example, Kadyrov reports that his Tik-Tok army "has gained control over the first streets of one more village of Nyzhnie." Though, one can clearly see that Nyzhnie is in the deep rear of Ukrainian territory.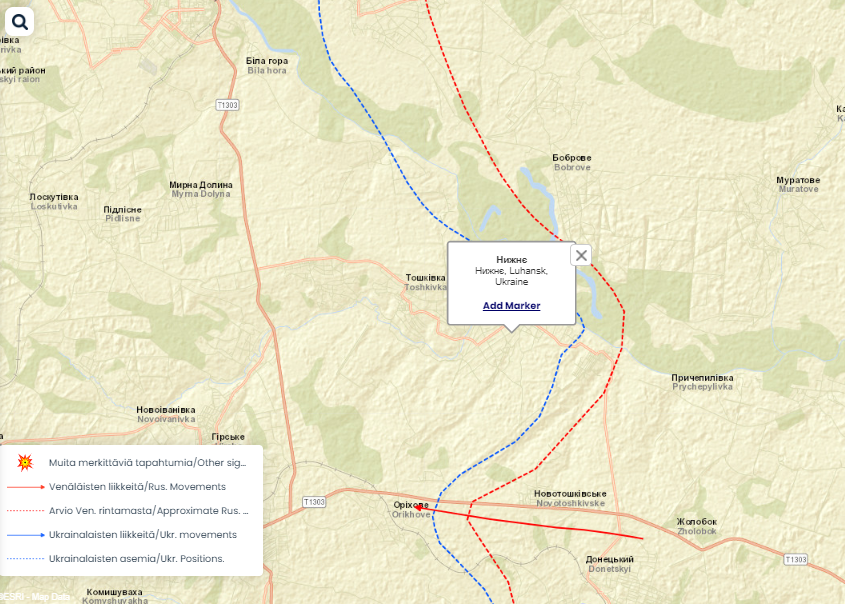 No matter that people indicated in the comments that Svitlychne is located within 135 km from the areas of active hostilities, the post wasn't deleted.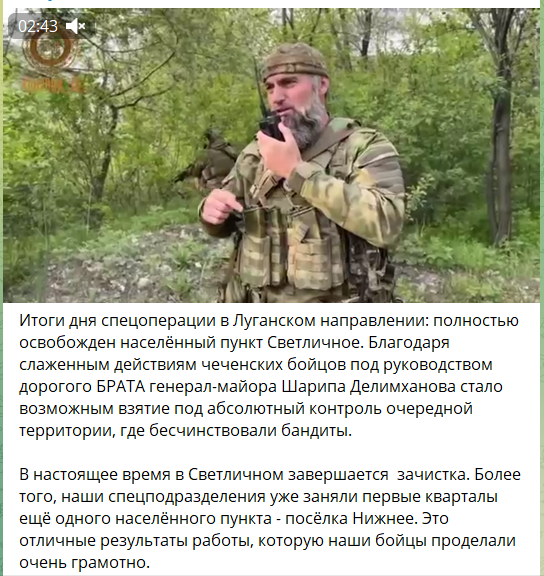 Though, he might just as well mean the village of Sitlychne in Chernihiv oblast or the village of Nyzhnie in Khmelnytskyi oblast.
That's actually interesting who Don-don is fighting against in reality? Given that russian troops use old maps dating back to last decades.
Hence, "liberation" of Svitlychne will be listed as one of those remarkable "victories" of this Tik-tok army over traffic lights and empty houses. Kadyrov has personally invaded Mariupol at least 30 times.