Where have the Nagais disappeared?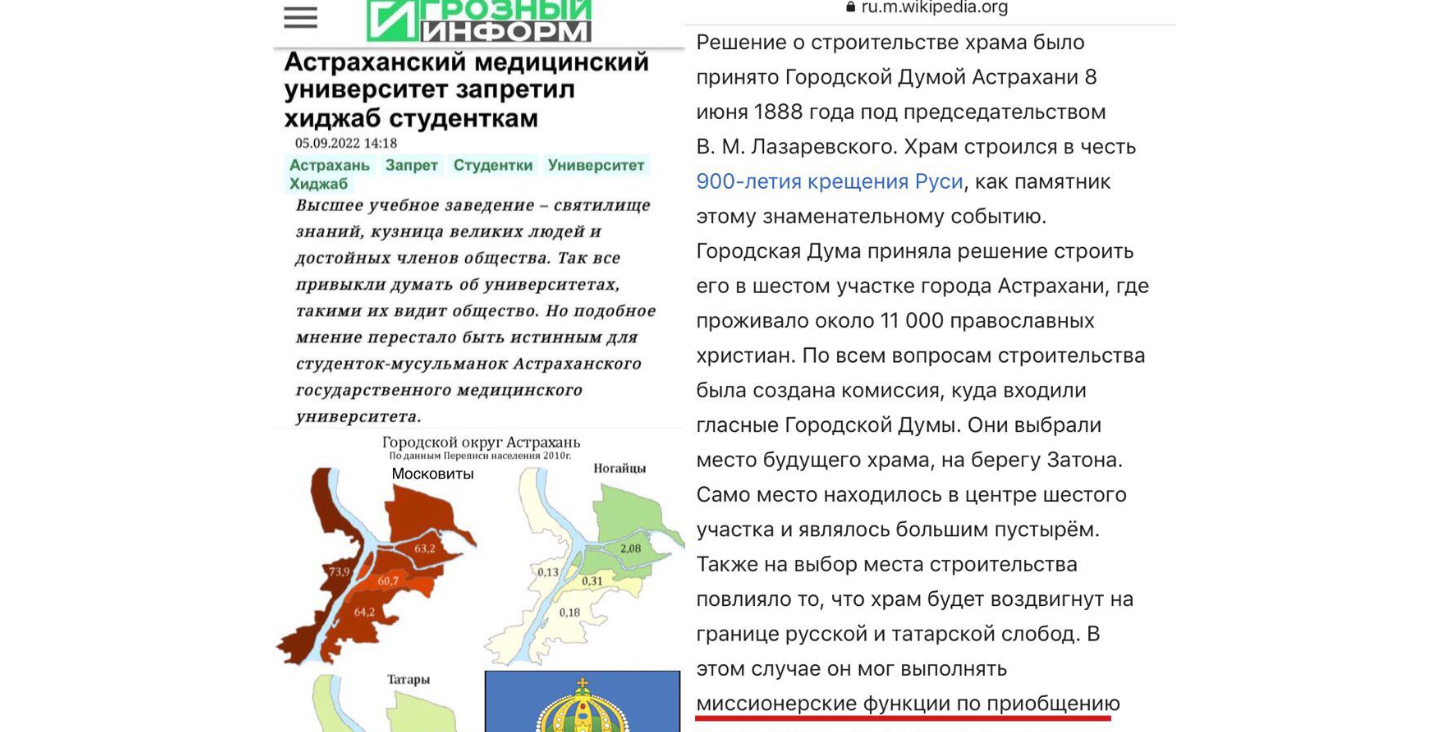 Not only the capital of the former khanate of Astrakhan now has an imperial emblem with crosses, the symbols of the city are Trinity and Assumption cathedrals, but also the russist occupants prohibit muslim women to wear a hijab on the land where not so long ago Islam used to be the main religion and the majority of population were the Nagais and the Tatar.
Apart from Christian cathedrals, the symbol of the city is Governor-general (Generalgubernatorskaja) square – the parade ground for the occupants' army, the occupant governor general's house (built in 1790s) and the Moscow trade house. The genuin Nagais and Tatar buildings preserved in the centre are now pathetically called "the eastern merchants' yards" as if it is some foreign for Astrakhan culture which came here from somewhere and was not indigenous. Besides there is the Cathedral of St. Prince Vladimir's Equal to the Apostles in the city built to commemorate the 900th anniversary of Rus' Christening.
In Astrakhan! Which has never been a part of Rus', as well as Muscovy itself.