When they hit you in one cheek, turn the other to be killed at all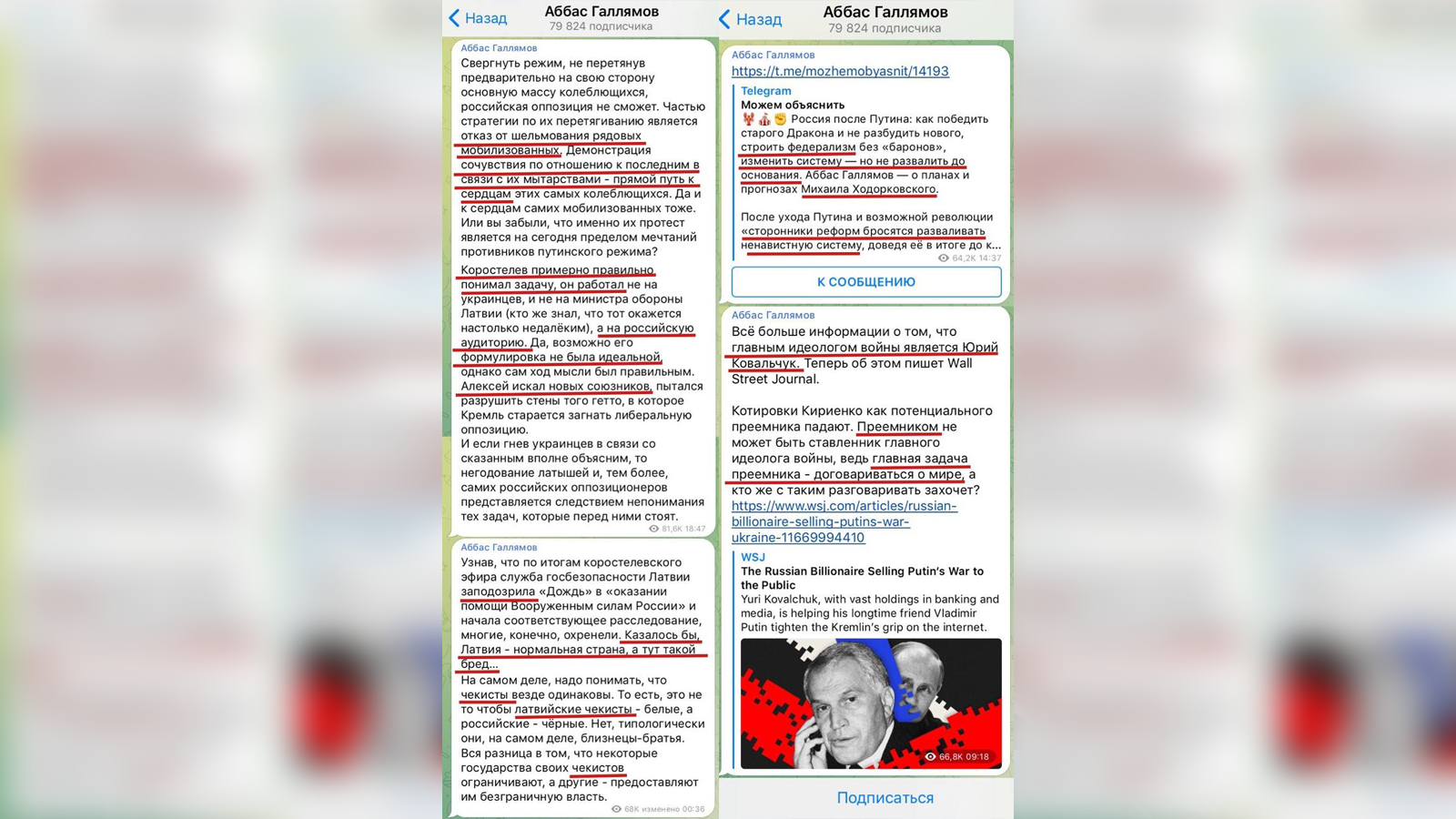 A certain Abbas Gallyamov, a mouthpiece of Mikhail Khodorkovskiy, is trying to throw shit on a Latvian fan in order to shield imperial agents in the free country, just like the entire Russian "opposition". Gallyamov claims that nothing bad can be said about those who, although mobilized to go to war, did not refuse to fight. This is the future electorate, how can you tell the electorate that the electorate has blood on its hands up to the elbows?
In his opinion, also no one should ruin the empire in any case – it is enough just to change the tsar, although the tsar is not even to blame – he was forced to fight by the evil boyar Kovalchuk. And this is in general a Ukrainian familyname, which means that Ukrainians, with the support of the enemy USA, dragged Russia into the war against Ukraine in order to defeat the image of Russia, leading to the possible collapse of a great country.
Watch out for information hygiene and do not fall for the tales of all the good and kind under-imperials who also "do not want the war."