We demand international audit of oil production in Idel-Ural!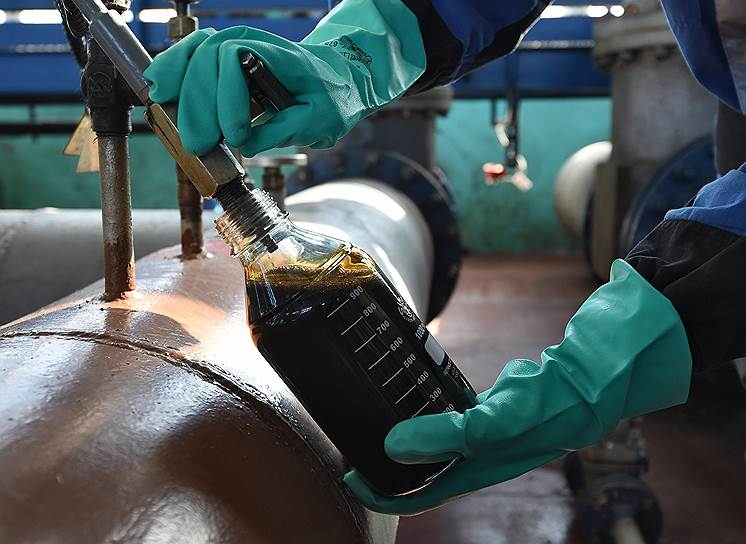 At the end of April 2019, several European countries announced the suspension of Russian oil transit. The issue was a lack of quality of supplied raw materials according to the standard indexes of Urals Russian export mixture. As it turned out, the problem was high content of organochlorine compounds, which must be excluded.
Russian company Transneft, which is responsible for transporting, imposes liability for organochlorine contamination on a SamaraTransNeft-Terminal private enterprise; Transneft speakers underline that the company receives raw materials from several smaller producers. Thus, the Russian supplier presented the situation as a particular case of technical nature. According to the Transneft official position, this problem is a subject of very rapid removal.

However, reasonable fears of independent experts in oil and gas area also deserve attention. Experts agree that organochlorine incident actually is the consequence of technogenic disaster, whose scope is hidden from public by Russian federal authorities and extractive monopolists. It is doubtful whether more than three million tons of oil could be spoiled by one small terminal in Samara oblast' or by small extractive companies. It is obvious for the moment, that non-certified oil entered pipeline system from main Russian extractive companies, which owned the largest deposits in the country.

Due to western sanctions, Russian petroleum companies are denied access to services of specialized European and American firms for effective and safe operations on intensification of oil production. As a result, dichloroethane-like cheap organochlorine compounds are used for hydraulic layer fracturing. Presumably, large oil deposits are already so saturated with harmful organochlorines, that squeezing mass of aqueous solution mixes with oil and then pierces to the surface through withdrawal wells during production process. It remains to be clarified, whether things are really going so bad, and how far possible contamination of oil fields could reach. Since several thousand kilometers of Druzhba and BPS-2 pipeline systems are filled with off-grade raw oil material, there are grounds for the worst fears.

Predatory exploitation of oil fields can result in decline of oil extracting industry, because extracted raw materials will be useless for processing without very expensive cleaning technologies. Volga-Ural oil and gas bearing province ("Second Baku") is located directly in the high-risk area. As it is well known, Tatar oil and Bashkir oil are used for making of Urals export mixture, which is supplied to Europe, including through Druzhba oil pipelines.

Being pushed onward by greed for making money from predatory exploitation of nature, Russian officials and oligarchs rob not only Russians, but also national republics, leaving behind ruined environment and depriving native population of chances for future economic development. This perspective applies also to the most profitable industries in economies of Tatarstan, Bashkortostan and Udmurtia, based on rich oil reserves.

Interests of Idel-Ural peoples and European consumers fully coincide: we have right to know true reasons of sharp decline of the quality indexes of Russian oil. The Free Idel-Ural Movement demands independent international audit of the recent Transneft operations, as well as other Russian export-oriented extractive companies, particularly TatNeft, BashNeft and RosNeft. Such audit can be organized under an aegis of the International Energy Agency and the Energy Charter. Official representatives of the European governments, as well as oil-transporting and processing companies from the countries, which consume Urals, transit countries, the European Commission, the International Energy Agency and the Energy Charter must take part of this audit. Legislative bodies of the federal subjects of the Russian Federation, where oil is produced, should also be represented there.