"War, not a special operation": the empire is testing the idea of a full mobilization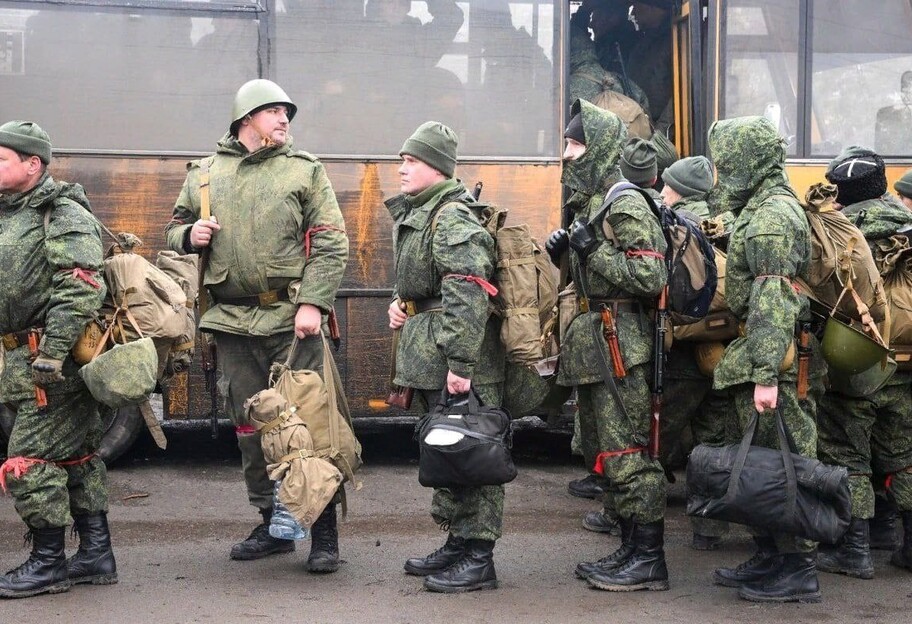 All of a sudden, in the Russian infospace, they have recently started spreading false narratives about mobilization. The impression is that the government is testing this idea – how it will be taken.
The CPRF leader Gennady Zyuganov used the now banned word "war" and urged everyone to be mobilized.
"I am trying to get you to understand that there is a war going on, and we have no right to lose it. Don't panic now. We need a complete mobilization of the country," said the old communist.
Duma deputy Mikhail Sheremet also stated that "a military mobilization is necessary for a complete victory of the Russian Federation in the special operation".
However, in the comments, both Zyuganov and Sheremet could see how those who yelled "kill Khokhly (Ukes)" as recently as yesterday reacted to this proposal. It turns out that for some reason the commentators themselves don't want to go and lose their guts, limbs and heads in Ukraine.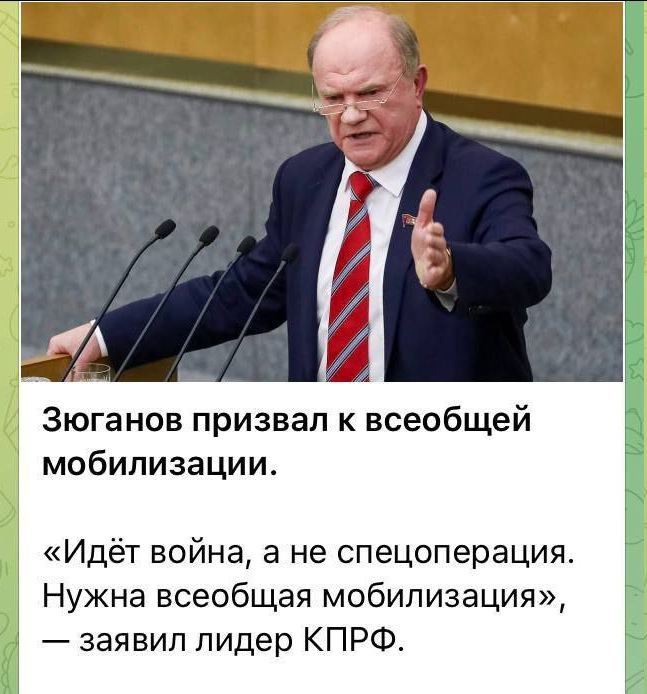 The CPRF quickly backed out and began to assert that Zyuganov was not actually calling for a military mobilization, but rather a mobilization of the economy and the political system in the face of an imminent threat.
"Some groups like those who spread this news are engaged in blatant provocations, I would even say they should be executed," said the party speaker Alexander Yushchenko.
Indeed, under such circumstances, it is obvious that the decision to announce the mobilization may be the last decision in Putin's life – after all, the people forced to join the army may use the received weapons not against Ukrainians at all.