Two more plastic bags were delivered to Bashkortostan, how many soldiers have actually died?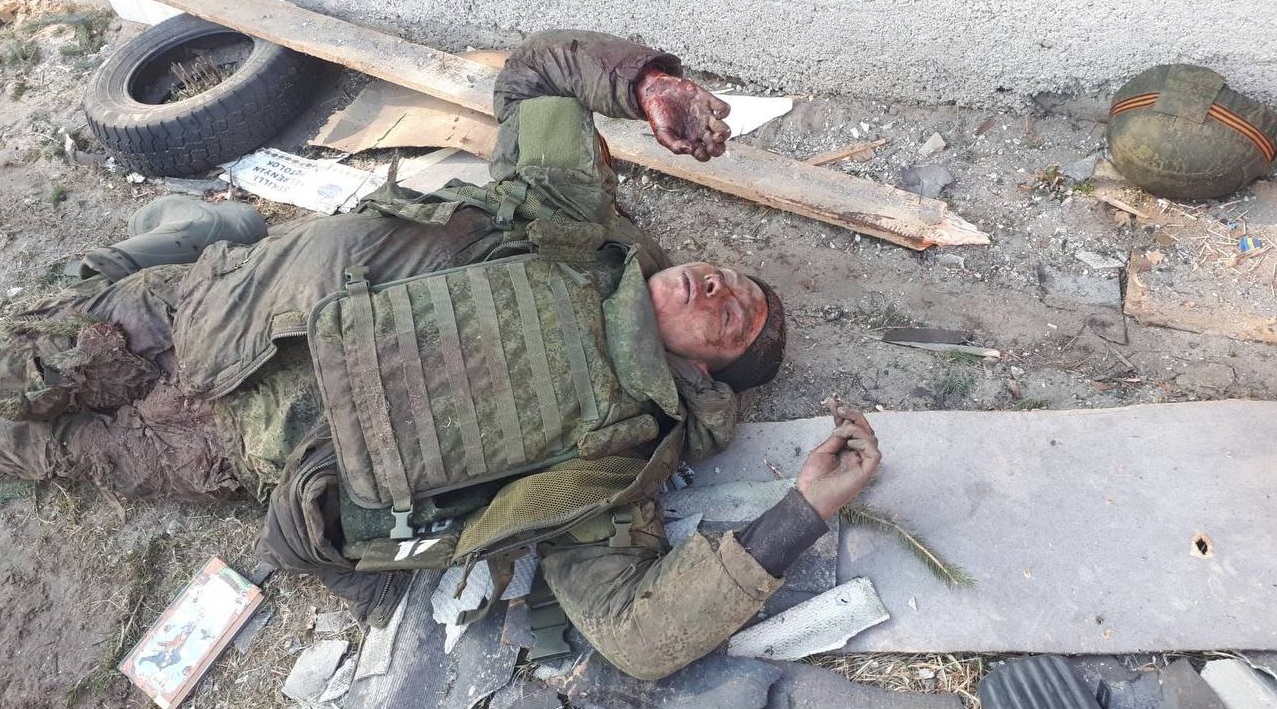 Moscow continues to call up for military service and exploit Muslim Turks from Idel-Ural republics in this war against Ukraine.

Two more military casualties, Nikolai Baidukov and Ilgiz Usmanov, sent to the so-called "special operation in Ukraine", were reported the other day in the Republic of Bashkortostan. But what is a real death toll?
The special operation of the Russian Federation, which the world legitimately called the war against Ukraine, has become disgrace, dishonour and crying shame in Russian history. Russia was infamously referred to as the invader/occupier the same way as Hitler's Germany was so often dishonourably labelled.
US intelligence reported that over 7K Russian soldiers were killed. The number presented by the Ukrainian authorities is twice fold – over 14K.
Bashkortostan officially reported just 20 casualties. Only 15 names were disclosed by the media sources. However, given the fact that real losses are being hidden and mobile crematoria brought from Russia, there will be much more "lost in action".
Here is a list of deceased soldiers and officers from Bashkortostan:
Airat Fatykhov, 32 y.o. from Miakinskiy area
Igor Vasilenko, 27 y.o. born in Bashkortostan, lived in Nizhnevrtovsk
Evgeniy Alyamkin, 24 y.o. from Polyakovka village, has a 1 year old daughter
Aleksandr BEsov, 22 y.o. from Meleuz
Nikolai Baidukov, 22 y.o. from Kuvykovo village, Kushnarenkovsky area
Ilgiz Usmanov, 38 y.o. from Kara-Yakupovo village
Ilmyr Gimaletdinov, 43 y.o. from Budzhyak village, has 3 children
Denis Safin, 27 y.o. from Belorets area
Vladimir Mokshyn, 37 y.o. from Sterlitamak
colonel Sergey Porokhnya, 45 y.o. chief of 12th engineering brigade of Alkino-2
Ilvir Gallyamov, 25 y.o. from Kaltaevo village
Nil Muslimov, 19 y.o. from Akhunov village
Aleksei Kondratiev, 25 y.o. from Zianchurinsky area
Kuzma Nikolaev, 25 y.o. from Sikhonkino village, has 2 children
Yamalov Ruzil Rashytovich, 21 years old, Aput village, Balakatay District (informally reported dead)
However, most of the Bashkir and Tatar families are not able to learn their relatives' fate and are simply waiting for death notifications.