Today in the Russian Federation: 06.03.2022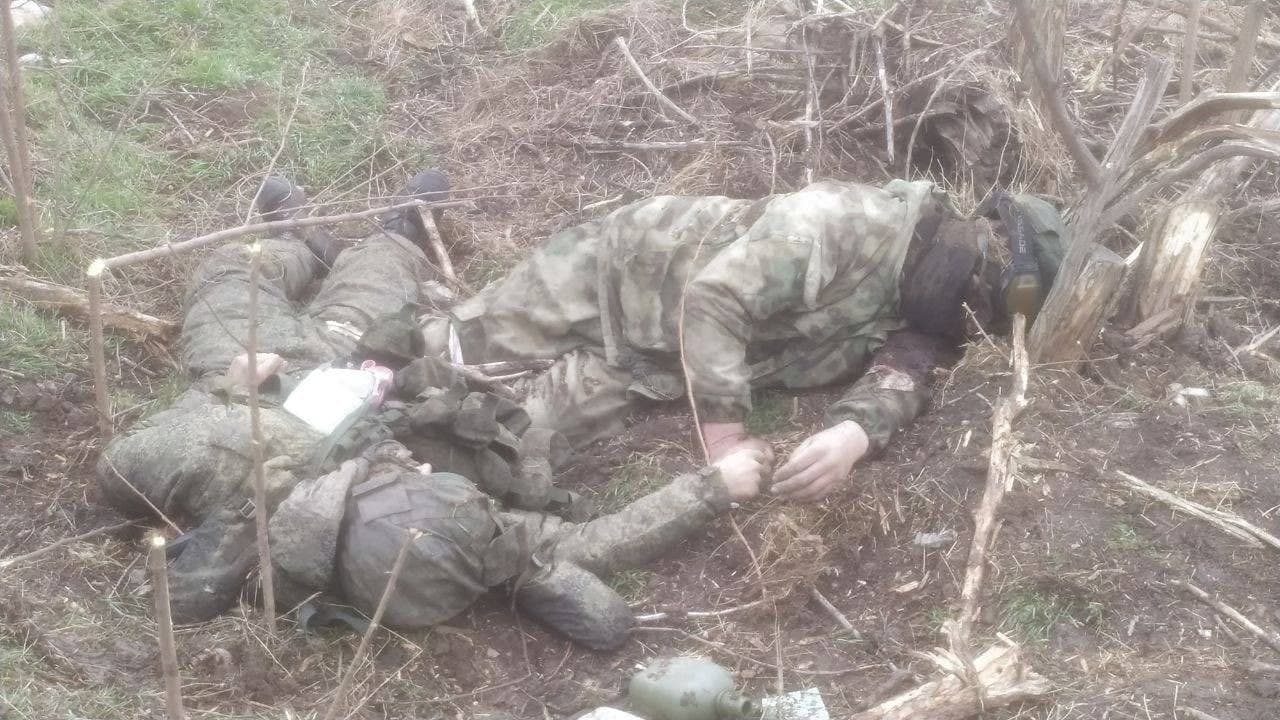 Visa and Mastercard suspended its operation in Russia.
In Siberia and the Russian Far East, there are protests against war in Ukraine. The police arrest the protesters.
A network of supermarkets "Lenta" restricted goods sale per customer. Earlier networks the restrictions were imposed by the network "Pyaterochka" and "Perekrestok".
Manezhnaya square was cordoned and blocked by the police in Moscow before the peaceful anti-war protest. The protesters have been arrested. The police van has flipped over.
Over 650 people were arrested at the peaceful anti-war protest throughout Russia.
Roskomnadzor blocked some media "Mediazone", "Snob", "Sobesednik" and "7×7" in the Russian Federation. The access to Zello offering the feature of using a smartphone as a portable radio set has been banned.
Apple official service centers have shut down.
Film director Kantemir Balagov has fled from Russia.
Boris Johnson has elaborated a 6-step plan on counteracting Russian invasion in Ukraine.
Putin's allies more in word than in deed such as China, Iran, Nicaragua and Eritrea still support him.
On March 06, over 2500 protesters were arrested in Moscow and St. Petersburg at unauthorized anti-war protests. Around 60 protesters were detained in Vladivistok and Irkutsk.
The international rating agency Moody's reduced the sovereign Russia's credit rating from "trash" ВЗ to pre-default Ca with its negative outlook.
The journalist recording the detention of protests was pushed off. They also claimed that she'd interfered with the police. According to her words, the detainee was hit with a baton.
The second largest army in the world, how it has been considered, until the 4:45 AM of the 24th of February, proved to be the mob of cowards, marauders and bad-toughed lads of 18 year olds, whose remains are rotting along the borders of Ukraine now.
The governor of Kuzbass, who is married to the great Putin's niece, on the meeting with soldiers' mothers, told them about their sons who have been used! The process of internal collapse of the Russian Federation has already begun.
In the temporarily occupied Nova Kahovka, the manifestation of thousands of people against occupants has begun! Everyone sings the Hymn of Ukraine!
Deep Purple returned to Medvedev his autograph as a sign of disagreement with the actions of the Russian Federation toward Ukraine! This is favorite Medvedev's group.
"In accordance with the come Fu//er noone has any question about who exploded the houses in Kashirka and on Guryanova, who is guilty in the death of Kursk, who killed the hostages of "North-Ost", who shot down in the Beslan school, who all in all crashed "Boeing" and killed Nemtsova. And of course who made an attempt to murder Navalny. There are no doubts now, which we had had before", Olga Roshina.
Russian soldiers, who are wounded, after the emergency care are being sent under the escort to the front again.
Mutual international projects curls up in all directions: beginning with the research of ancient Galaxies to the producing of rocket's engines.
The events of two past weeks have deeply reduced the ability for private investors – as on the fond, as on the currency markets.
The VTB bank, who also is under the sanctions due to the "special operation" in Ukraine, has decided to leave the European market.
The inflation according to the results of 2022 y. has increased up to 16,8%, and the GDP has decreased up to 4,5%.
After hacker's attacks on Russian media sites, there is a reason to think about the security of their assets in the accounts.
"Starting this game, Putin wanted to make a global present for his country by the way of invading and join territory to his wealthy country.
Ukrainian forces hit the enemy's fighter jet and two russian pilots ejected.
"Gazprombank" and «Bank Saint-Petersburg» increased the cost of unionpay card.
Nvidia announced that it's halting its sales in Russia due to "military operation" in Ukraine.
The government of Russia prepares a «rescue» plan for small and medium-sized businesses, "Vedomosti" claims.
After the suspension of Google and Facebook advertising tools, there is hardly any social media left except for Yandex and VK. Then monopoly may arise.
Chief conductor and musical director of the Russian Grand Theatre, Tugan Sokhiev decided to leave his post.
USA «actively discusses» with Europe the refusal to import Russian oil.
Russian army is experiencing significant losses in weapon, machines and personnel. Opposition of Ukrainians demoralizes Russian militaries.
During the day, 4 helicopters, 5 aircrafts and 1 UAV of the invader have been shot down. The occupants have abandoned approximately 30 units of various AFVs, vehicles and tanks.
Hospitals in Armyansk, Krasnoperekopsk and Dzhankoi, Crimean cities Russia has occupied, are overflowing with wounded, as informed in the Representative Office of the President in the ARC.
Prime Minister of Great Britain Boris Johnson developed a countermeasures plan against Russia consisting of six clauses.
As of 06 March, dollar exchange rate in Russia amounts to approximately 180 rubles for one dollar in currency exchange points. The situation in the aggressor country is getting worse every day.
Hospitals in Armyansk, Krasnoperekopsk and Dzhankoi, Crimean cities Russia has occupied, are overflowing with Russian wounded.
As of 09:43, the enemy suffered losses: personnel – over 11,000 persons, tanks – 285, armored personnel vehicles – 985, artillery systems – 109, MLRS – 50, anti-aircraft warfare systems – 21, aircrafts – 44, helicopters – 48, vehicles – 447, light speedboats – 2, fuel tanks – 60, UAV operational and tactical level – 4.
CNN, BBC, CBS, ABC and Bloombergstop working in Russia because of Putin signed a range of laws aimed at further liberty of speech restrictions.
Russians are losing their jobs: the closing of IKEA – 15 000 workplaces. Togliatti factory (Renault-Nissan) closes – 35 000 workplaces. BMW assembly plant "Avtotor" – 3500 workplaces. "Yandex" warns employees about the risk of default – 12 000 workplaces.
In Nizhnekamsk Turkish employees of the "Hemont" factory go on strike. They were paid at the old exchange rate.
Because of the financial reserve freezing Russia will not be able to make use of $630 billion from its own financial reserve for rouble sale and purchase.
Ukrainian security forces defeated a battalion-tactical group of occupants near Mykolaiiv. The table of call signs of Russian military personnel, their phone numbers, as well as the internal documents were captured from the destroyed enemy group.
The Russian invader, stemming from North Ossetia, called his girlfriend from Berdychiv, which is a Ukrainian city, and… told her that he had surrendered. "I did as you asked me: I laid down my arms and deserted to the Ukrainian military. I want to stop the war and be with you!"
Paypal Holdings Inc stops all the services in Russia due to its war against Ukraine. IBM completely exits the Russian market. Adobe stops selling its services and products to Russia and blocks access to its cloud storage to the Russian state media. The main provider of the American company Cogent disconnrcts Russian operators from its networks. The American manufacturer of network equipment network and software Cisco Systems Ins has suspended activity in Russia. Autodesk, which is the largest developer of software for construction and engineering, is also shutting down in Russia. Booking stopped working in Russia too.
Tina Kandelaki will be placed on the international wanted list.
The Crimean Tatars from Chonhar village (Crimea) went on strike demanding a deoccupation of the Crimean peninsula.
Activist-blogger Illia Kursov was detained while calling to take part in a strike. Activist Vladyslav Zubov was taken away by unknown people in balaclavas. Olena Bilousova was also arrested in Barnaul.
Ex-coordinator of the Headquarter of Oleksii Navalnyi in Saint-Petersburg Denis Mykhailov was searched in the morning, March 06.
Russian government is preparing provocations – shelling of Russian cities to blame Ukraine then.
The European Court of Human Rights decided in favour of Ukraine in terms of all future claims against Russia.