Today a picket was held against the amendment of the Constitution of Tatarstan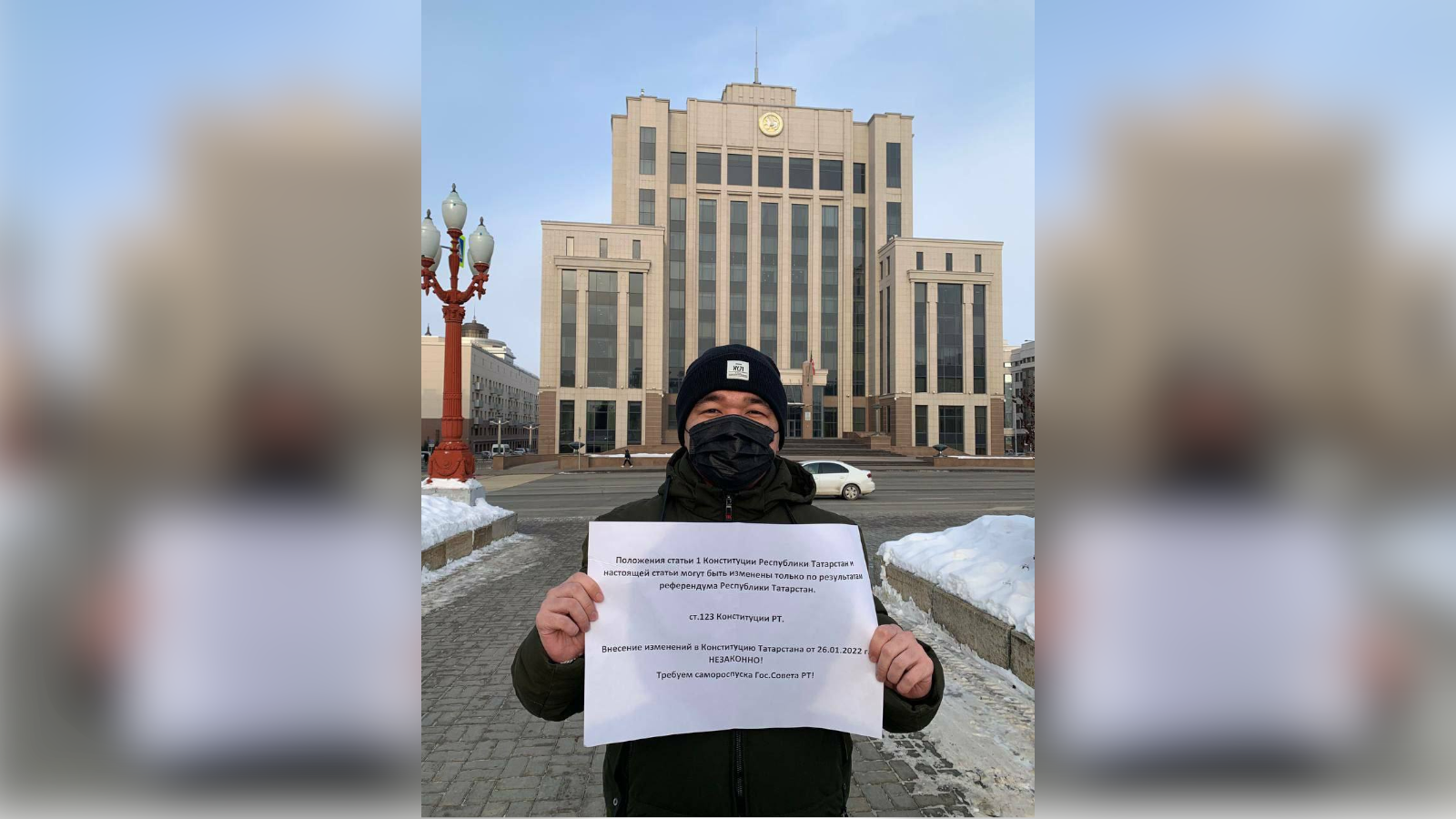 A representative of the Tatar Youth Union "Azatlyk" held a single picket at the Tatarstan government building in Kazan, demonstrating his extremely negative attitude to the changes made to the Constitution of Tajikistan. This is the second picket since the changes. The first was on January 27, 2023, the day after the adoption of the "amendments" to the Basic Law of the Republic.
On the poster of the activist were written demands to self-dissolve the State Council of Tatarstan due to the illegality of the adopted changes to Article 1 of the Constitution without holding a referendum, at which the opinion of the whole population of the republic would be expressed, as required by Article 123 of the Constitution.
"We leave the State Council a chance to correct the situation itself, but currently we are consulting with lawyers to apply to the court and prosecutor's office of Tajikistan, as we are determined to achieve the recognition of the changes as illegal," the representative said.