The Russian population is psychologically getting ready for the nuclear war for now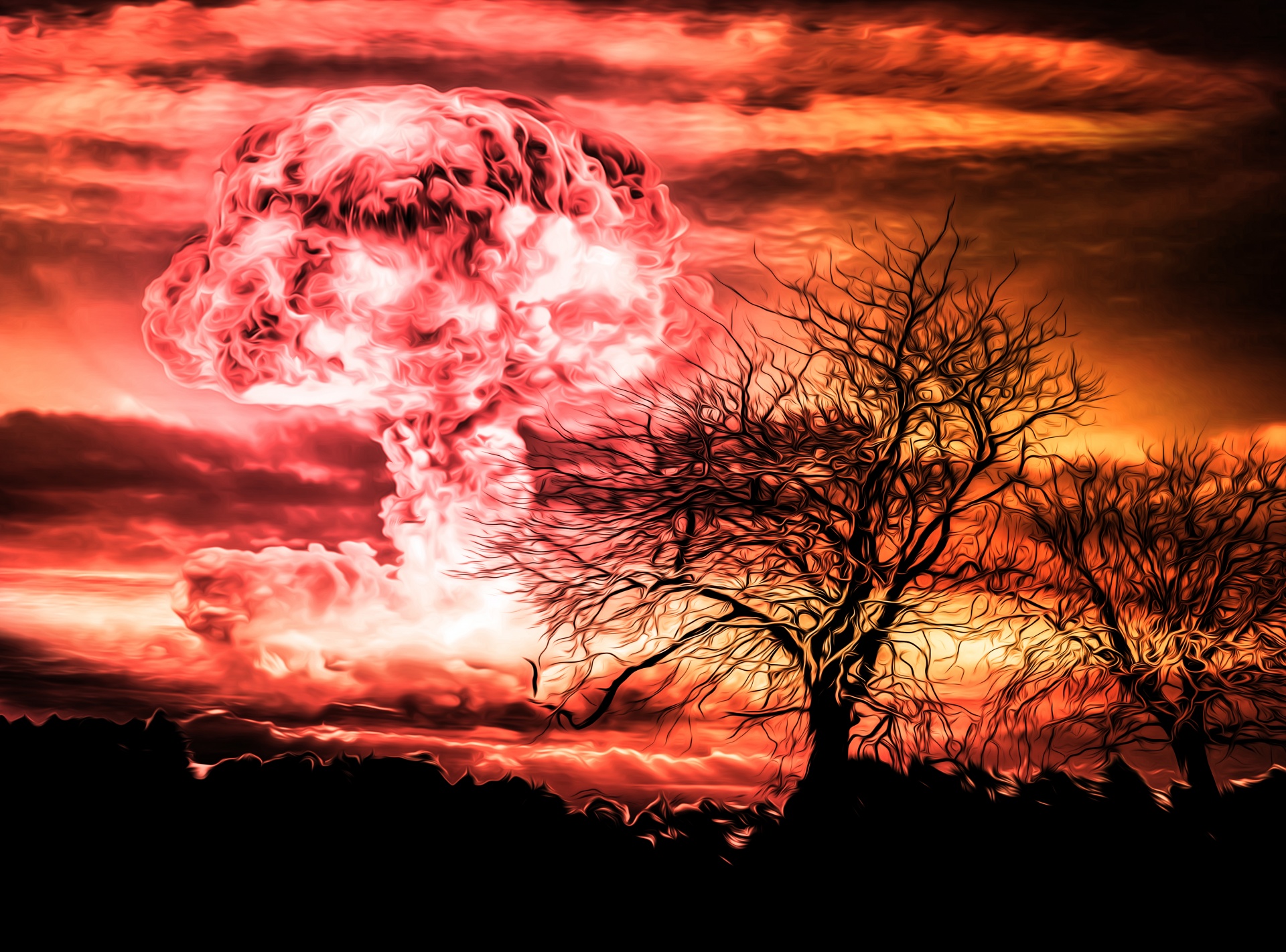 In Russian social media, the topic of surviving during the nuclear war is becoming more and more popular.
For example, a list of cities to be bombarded if the Kreml dwarf presses the red button is being widely discussed.
Russian photographers recommend how to sneak the best picture of the nuclear cloud. Don't take boring pictures of skyscrapers on the nuclear cloud background, try to be more creative, they say.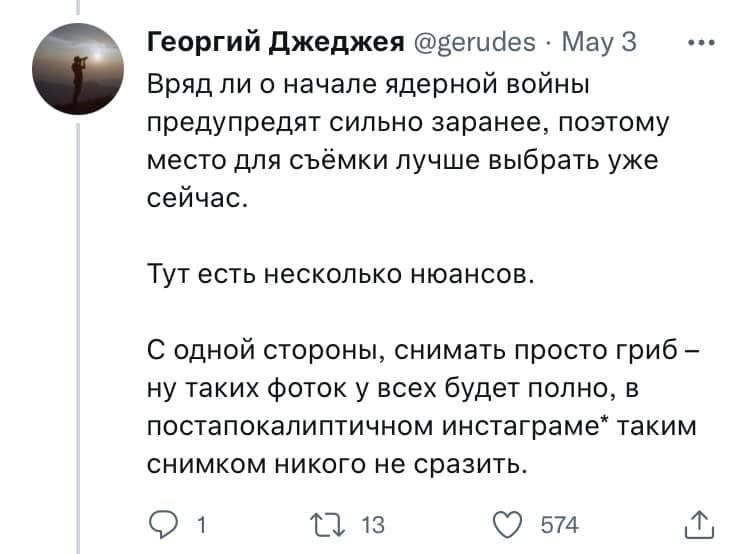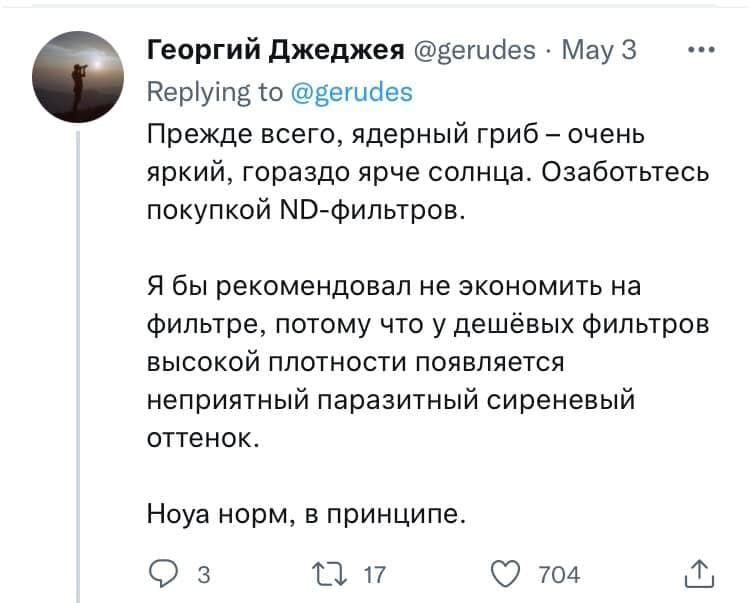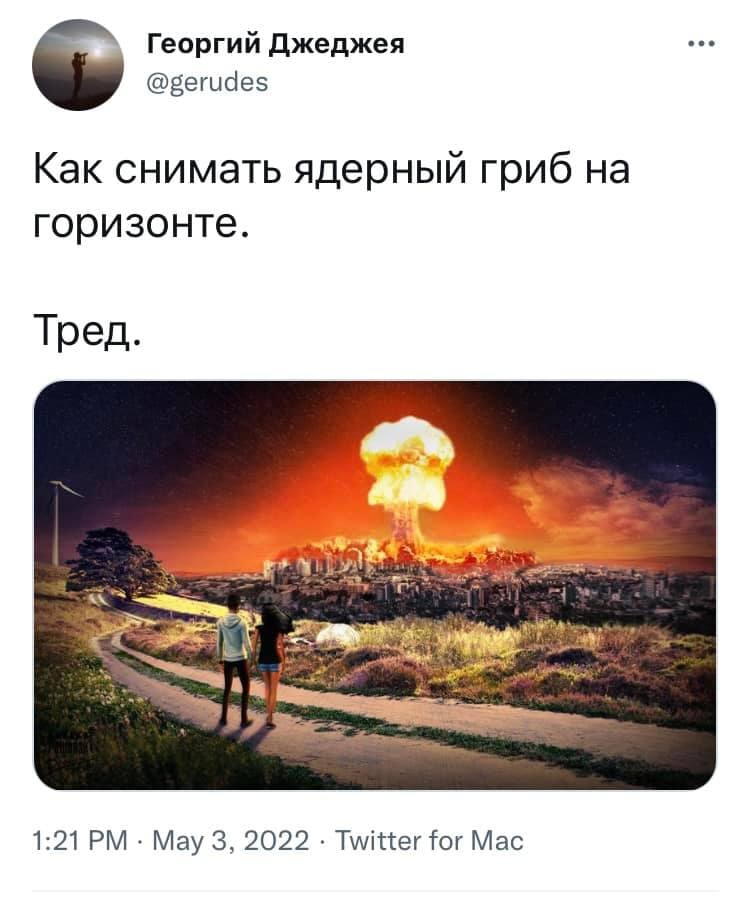 The Daily Mail actually believes that Putin demonstrates to the West he is aggressively focused on using nuclear weapons. Journalists suggest that flights over Moscow in Putin's Il-80 air vessel, specifically equipped to run the country from air in case of ground nuclear attack, blatantly show off his intentions.
The Kreml claims it is a rehearsal before the 9th of May parade. Last time, this air vessel was showcased during the 2010 parade.
We can assume they decided to display the air vessel at the parade to cover the losses of Russian military equipment in the war against Ukraine. However, the way Kreml broadcasters are cracking jokes about the nuclear weapon now, it is hard to believe Putin didn't decide to take half of the world to his grave.