The Russian Guard was given the official right to have heavy military equipment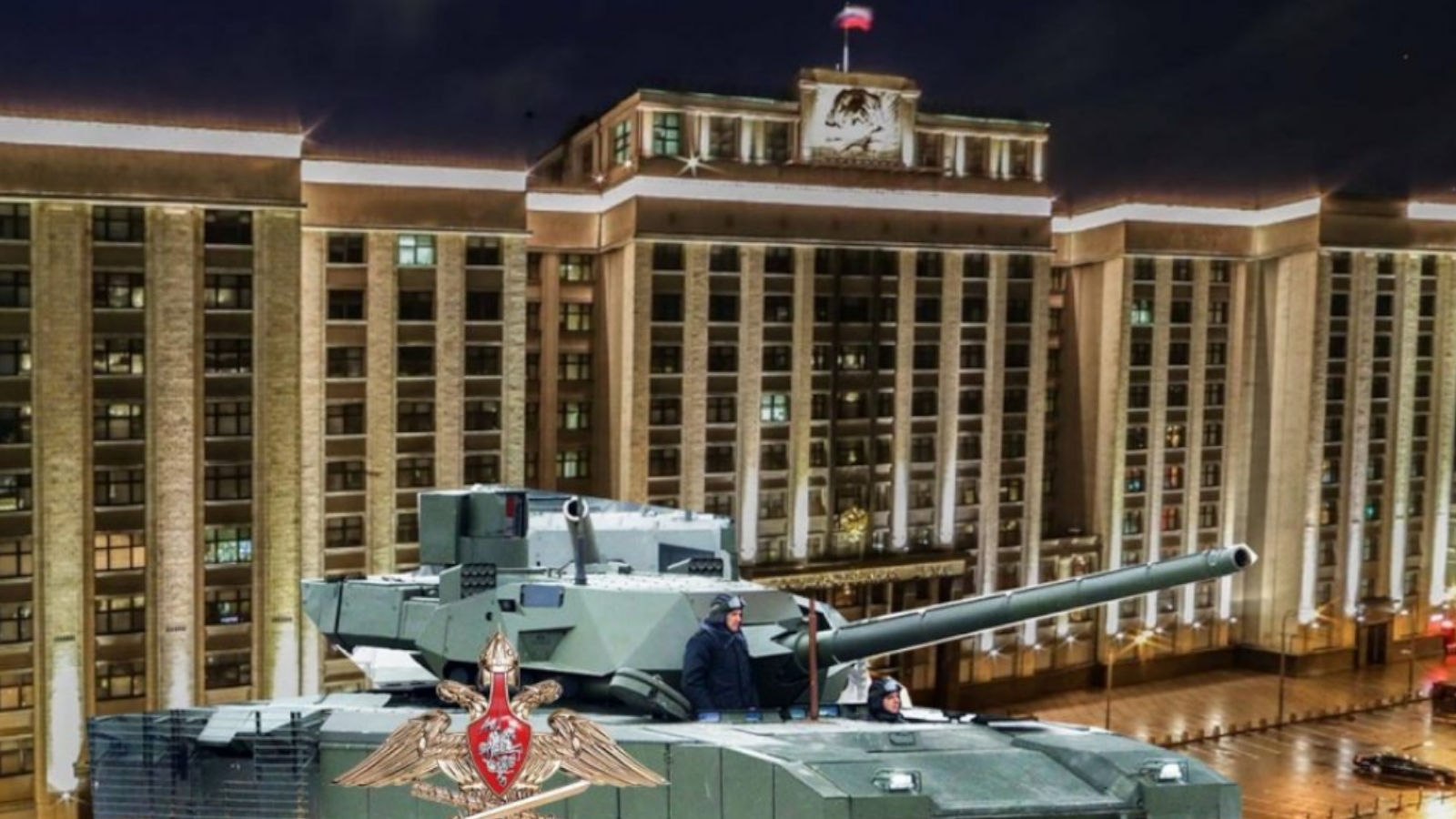 The State Duma passed a law allowing the Russian Guard to have heavy military equipment in the first reading. The new rules apply in particular to all Chechen units that are part of the Russian Guard. In May, the head of Chechnya, Ramzan Kadyrov, visited the Uralvagonzavod (UVZ) concern and rode on a modernized T-72 tank there, promising to come to Kyiv on it very soon.
The adopted law changes the wording of the Russian Guard: the term "weapons" to the broader "armament" and, similarly, the term "combat equipment" to "military equipment". In addition to small arms and motor vehicles, the Russian Guard is armed with transport aircraft, combat, transport and multi-purpose helicopters, infantry fighting vehicles, armored personnel carriers and other armored combat vehicles, separate models of artillery weapons, communication complexes, boats and engineering equipment. Currently, they plan to reinforce them with tanks and long-range artillery. At what cost? There is no information about this.
The grounds for the use of force, special equipment, weapons, and military equipment by servants of the Russian Guard are also expanding. The list of reasons included, for example, the release of hostages, the stop of the activities of illegal armed groups, the stop of the movement of drones, etc. "Etc" most likely refers to taming those who will oppose the Kremlin regime in general and Big Pu in particular.
At the end of June, a few days after the rebellion of the Wagner PMC, the head of the Russian Guard, Viktor Zolotov, announced a request to Putin to provide the Russian Guard with tanks and long-range heavy guns. The dictator's response was not reported. But already on July 17, Oleksandr Khinshtein, the State Duma deputy, stated that, by the order of the president, all the Thunder special divisions of the Ministry of Internal Affairs were transferred to the Russian Guard: the entire staff and infrastructure of the Thunder, including facilities, equipment, weapons, ammunition and other material property.
According to Valeriy Hribakin, the official representative of the Russian Guard, the provision of tanks and artillery will allow the Russian Guard to perform its tasks more effectively. That is, they are thoroughly preparing to fight against "their" population. Let's look at the reaction of those who are dying for the Kremlin's ideas in Ukraine, and who lack equipment at the front. While the mobilized fight for the empire, the empire prepares to fight with their relatives. And this is not a wild fiction, but the realities of the Russian Federation.
With what else will this under-country surprise us on the way to its decline? We will talk about this in the following articles.
The materials were prepared by Polina Romanova, the Ukrainian Women's Guard, for the Free Idel-Ural