The peoples of the Russian Federation stand in solidarity with the people of Kazakhstan!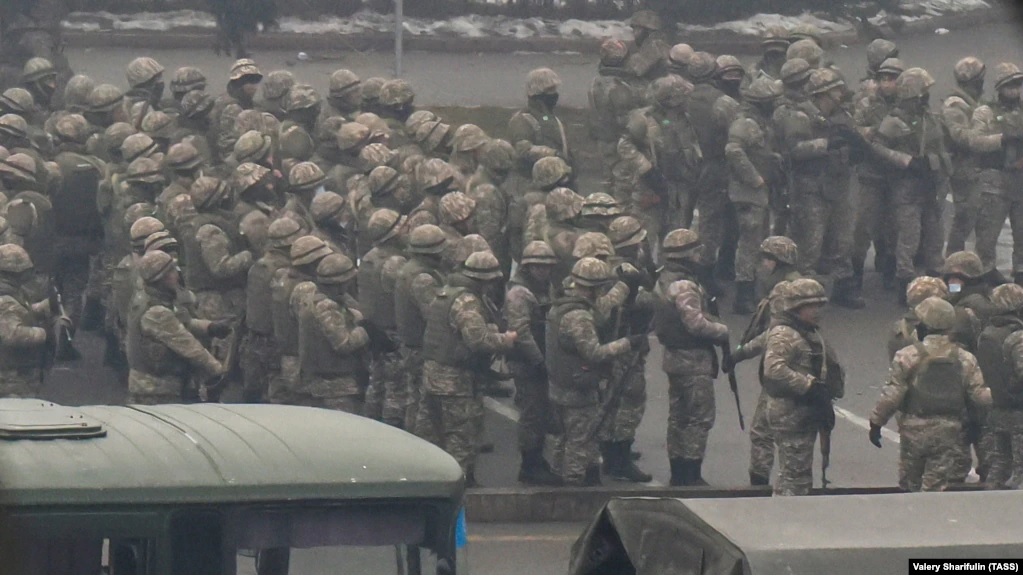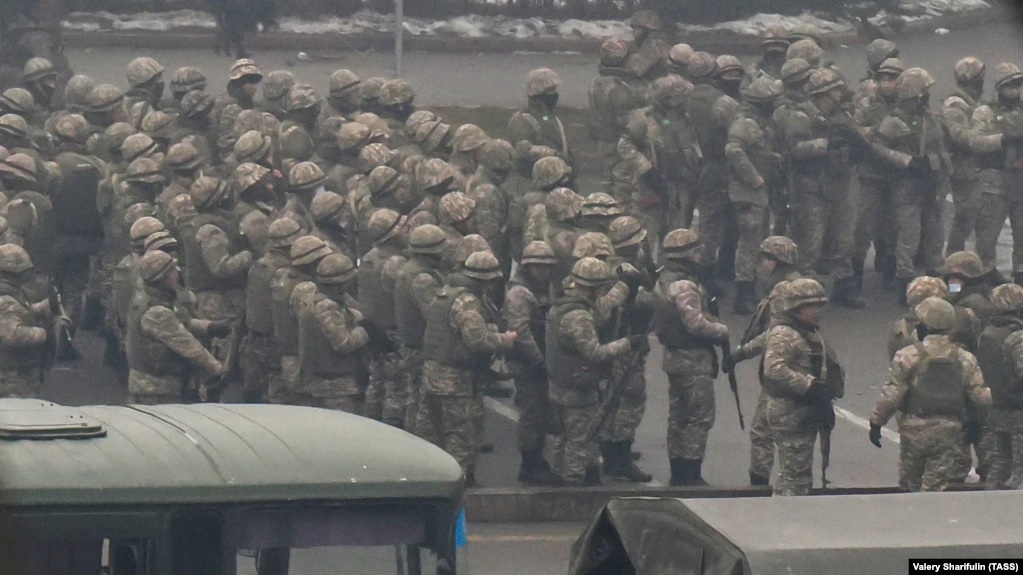 From the first days of 2022 dramatic events in Kazakhstan shocked the entire world. Patient and wise Kazakh people are whipped up into a state when they were forced to take to the streets motivated by the desire for social justice. The government was frightened by national-wide protests, the government started to falter.
"Semipresident" Qasym-Jomart Toqaev, who is just the political shadow of Nūrsūltan Nazarbaev, urged States Parties of the Collective Security Treaty Organization to "assist in establishing order in the country". A lot of fear and unwillingness to listen to their own people are hidden behind these words. Toqaev is ready to bid farewell to the sovereignty of Republic of Kazakhstan, but not to his office. He hopes to compel Kazakhs to give up using Russian bullets.
Russian empire always repressed the freedom of enslaved peoples by hands of other ones, it's the imperial nature. That's why Tatars, Chechens, Buriats, Udmurts can become interventionists with Russian registration. It is impossible to allow such disgrace!
We call on the faithful sons and daughters of peoples that live on their native lands since the dawn of time:
1. Issues of petroleum gas prices, government dismissal, early elections, and so on belong to the internal affairs of the Republic of Kazakhstan. Only Kazakh people must decide how to live in their own country.
2. Whatever semantics mister Toqaev will try to cover himself with, sending foreign troops to Kazakhstan is not a help, but a punitive action. Intruders will be forced to kill civilians of another country for the sake of the geopolitical interests of the Russian empire. Someday this empire will send Rosgvardia, FSB and the army to kill your parents, spouses, children and friends.
3. We call on military personnel, including soldiers and officers of the Russian Federation, to sabotage sending to Kazakhstan under any possible pretext. If you however will find yourself on Kazakh ground then join the side of insurgent people with your weapon and military equipment.
We also call on the insurgent people of Kazakhstan. Fellow Kazakhs! Brothers and sisters! The freedom and independence of the Republic depend on your commitment and solidarity today. Demand command personnel, officers and soldiers of the armed forces of Kazakhstan to make public oaths to protect the independence of the state from foreign aggression. May the God Almighty help you in this work!
Rafis Kashapov, Free Idel-Ural civic movement, co-founder
Ruslan Gabbasov, Bashkir national political center, founder
Syreś Boläeń, Inyazor (Chief elder) of Erzya people
Ruslan Kantaev, head of Finnish-Chechen cultural center "Vainakh"
Magomed Mutsol'gov, Russian human rights defender and journalist
Fauziya Bairamova, chairwoman of Milli Mejlis of the Tatar people, chairwoman of The Party of Tatar National Independence İttifaq
Nafis Kashapov, representative of Free Idel-Ural civic movement in Poland
Rosa Kurban, representative of Free Idel-Ural civic movement in Turkey
Kamil Sukaev, representative of Free Idel-Ural civic movement in USA
Vladimir Dovdanov, member of the Congress of the Oirat-Kalmyk people
Abbas Usman, Tatar National Movement "Vatançi", Turkey
Musa Temishev, former adviser to Dzhokhar Dudayev, Strasbourg, France
Dmitro Dorovskikh, founder and member of the "Independent Kuban" movement for the independence of the Kuban, administrator of the "Malynovyi Klin — Independent Kuban" public
Evgeny Bursanidis, founder and member of the "Independent Kuban" movement for the independence of the Kuban, administrator of the "Malynovyi Klin — Independent Kuban" public
Irek Garif, Head of the Tatar Society of Australia "Turan", Adelaide, Australia
Ruslan Khuchbarov, Human Rights Defender, Paris, France
Vera Lavreshina, civil activist, Moscow, RF
Andrey Karlinsky, human rights activist, St. Petersburg, RF
Sara Sharoevskaya, Human Rights Defender, Istanbul, Turkey