The new slogan of funeral services in Krasnodar: "Wholesale is cheaper"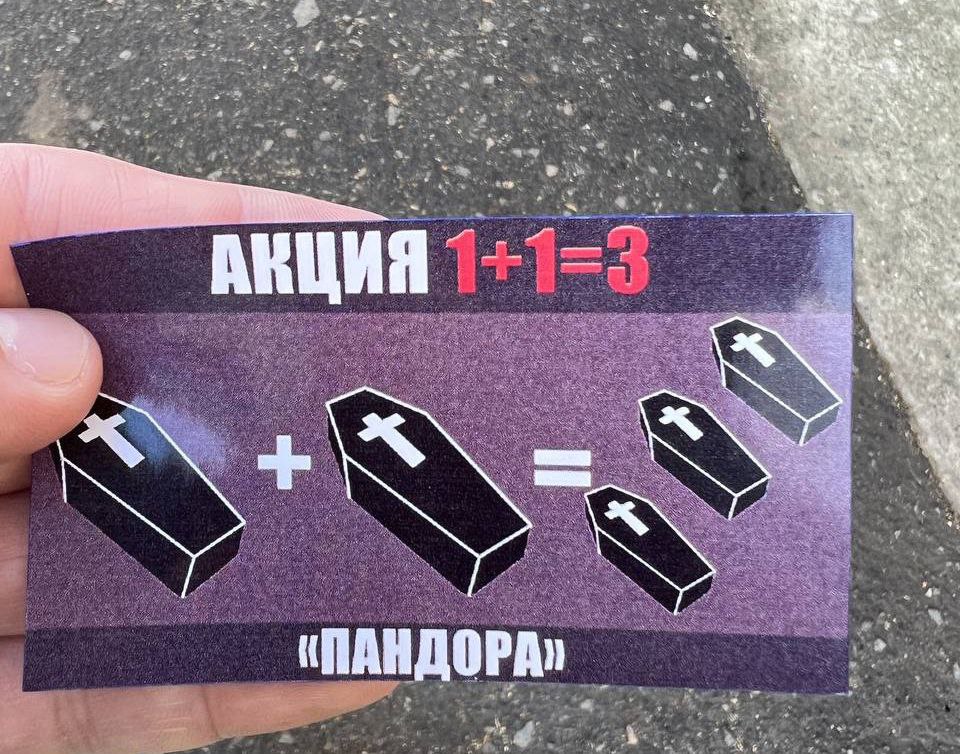 Such business cards are distributed in Krasnodar near the Carnival shopping mall. Marketing gods.
These slogans are missing there: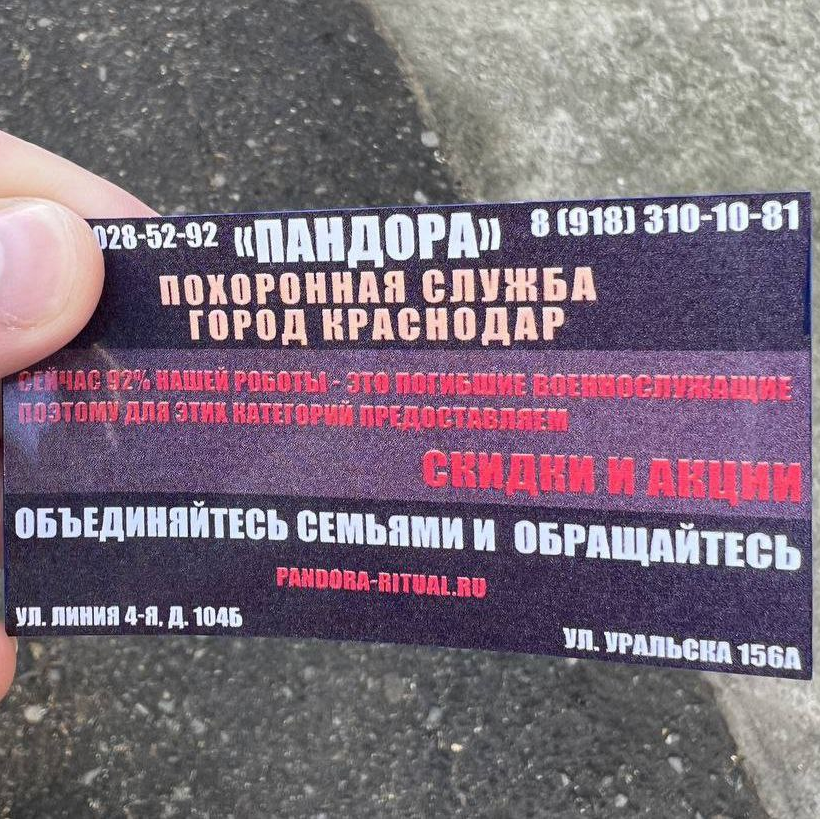 "Buy a box for your husband and son for the "coffin money" with "special military operation", and we will give the third one to you – and you won't have to save up from your pension."
"Have you sent three sons to war? Do not grieve – there is a chance to save coffin money: we bury three sons for the price of two."
Everyone is well aware of what is happening. They perfectly see that the soldiers are dying in batches. But still they continue to spin the diabolical carousel of war. Because they already can not stop, and they don't want to – "how can we lose?". If you can't lose, you'll all die.
This under-empire has never been able to adequately accept defeat, it has never been able to admit its mistakes.
That is why the servile population is immediately trying to find a logical explanation for any insanity of the king. Or come up with (which happens more often) – due to the lack of logic in the king's insinuations.