The Mordovia government is scared Erzian volunteer fighters arriving in Ukraine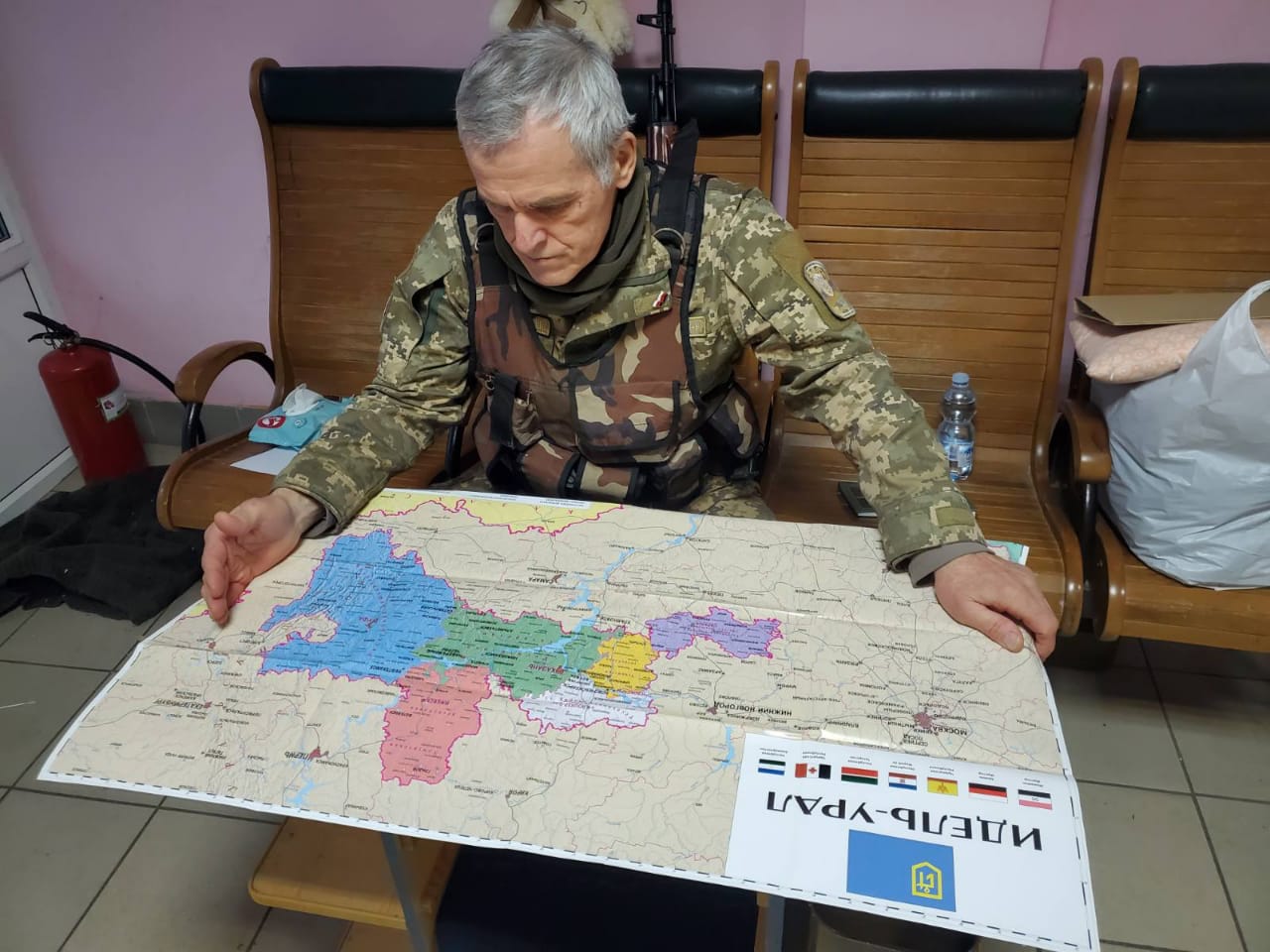 Volunteer fighters continue to arrive in Ukraine to fight against Russian aggression. There are many nations enslaved by Moscow among volunteer fighters in Ukraine, including Erzian people (Erzya is one of the most populous Finno-Ugric nations of the Russian Federation).
The word on Erzian people gaining combat experience in Ukraine was quickly spread among Erzian families and intimidated the Mordovia government. Republics of Mordovia are one of member states of the federation where Erzia is one of indigenous communities.
The social media supervised and run by the local government was assigned to collect and publish compromising information about Erzian fighters. Russian propaganda media is getting in touch with Erzian activities, businessmen and cultural figures forcing them to declare that some Erzian fighters are traitors and public enemies, American spies or mentally ill.
Russian intelligence services are making every effort to discourage the Erzian diaspora to fight against Russian aggression in Ukraine, Europe and the USA to limit the flow of Erzian volunteer fighters arriving in Ukraine. Therefore, the Russian propaganda media shares almost daily the false information on heavy injuries or death of Syres Bolyaen, patriarch of the Erzian nation leading the volunteer fighters in the battles for Kyiv.
Please note that it was reported earlier that commander of the regiment of the Russian Federation Igor Isaikin, Erzian traitor, had been killed when attempting to occupy one of the Ukrainian cities.
On March 04, Syres Bolyaen in his video speech to his nation urged to be ready for the collapse of the Russian Federation and new states, including Erzian Mastor (Erzian State), to be born.