The enemy sits in our house and mocks us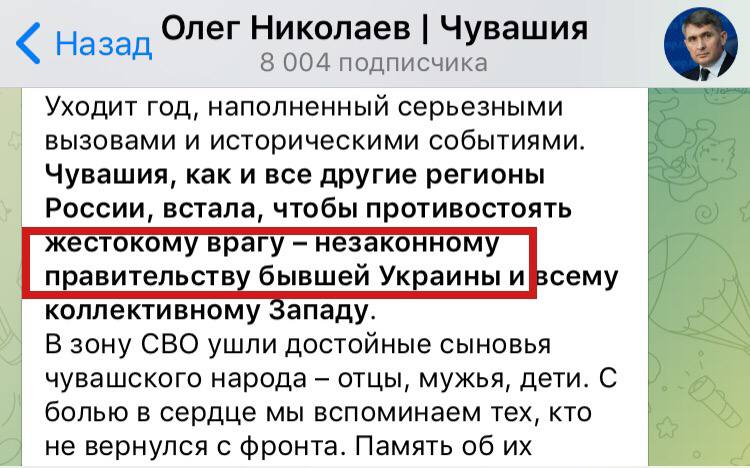 The so-called "head" of Chuvashia is a non-elected person. He was simply appointed by the occupation authorities. No one in the so-called "federation" has the right to vote and the right to choose – we all know this. Nobody asks people if they want this power. Everyone is simply put before the fact. Even among the imperials, no one has the right to vote, let alone among everyone else.
But, at the same time, these "heads" of the republics dare to openly mock their own population, making such statements. After all, in addition to the fact that in Ukraine the government is elected by the people (whatever this government may be, but the people decide whether it will be or not), Ukraine as the state is a truly sovereign and independent country, where no one like gauleiter Oleg Nikolaev, will not say that Ukrainians should die for a foreign country; he will not say that "Ukrainians are Russians," as Nikolaev likes to declare about the Chuvashes as of the part of the "Russian people"; no one will say that Ukrainians should die for giving up their language, their identity and their independence.
While Chuvashia, as well as other republics of the Idel-Ural, so far are really in the status of non-existent countries with an illegal government. Yes we exist on paper. But if a person only mentions real sovereignty – and the same Nikolaev will dig the ground with his nose so that the security forces find and kill those who want this sovereignty.