Syres' Boliayen' officially headed Erzyan national movement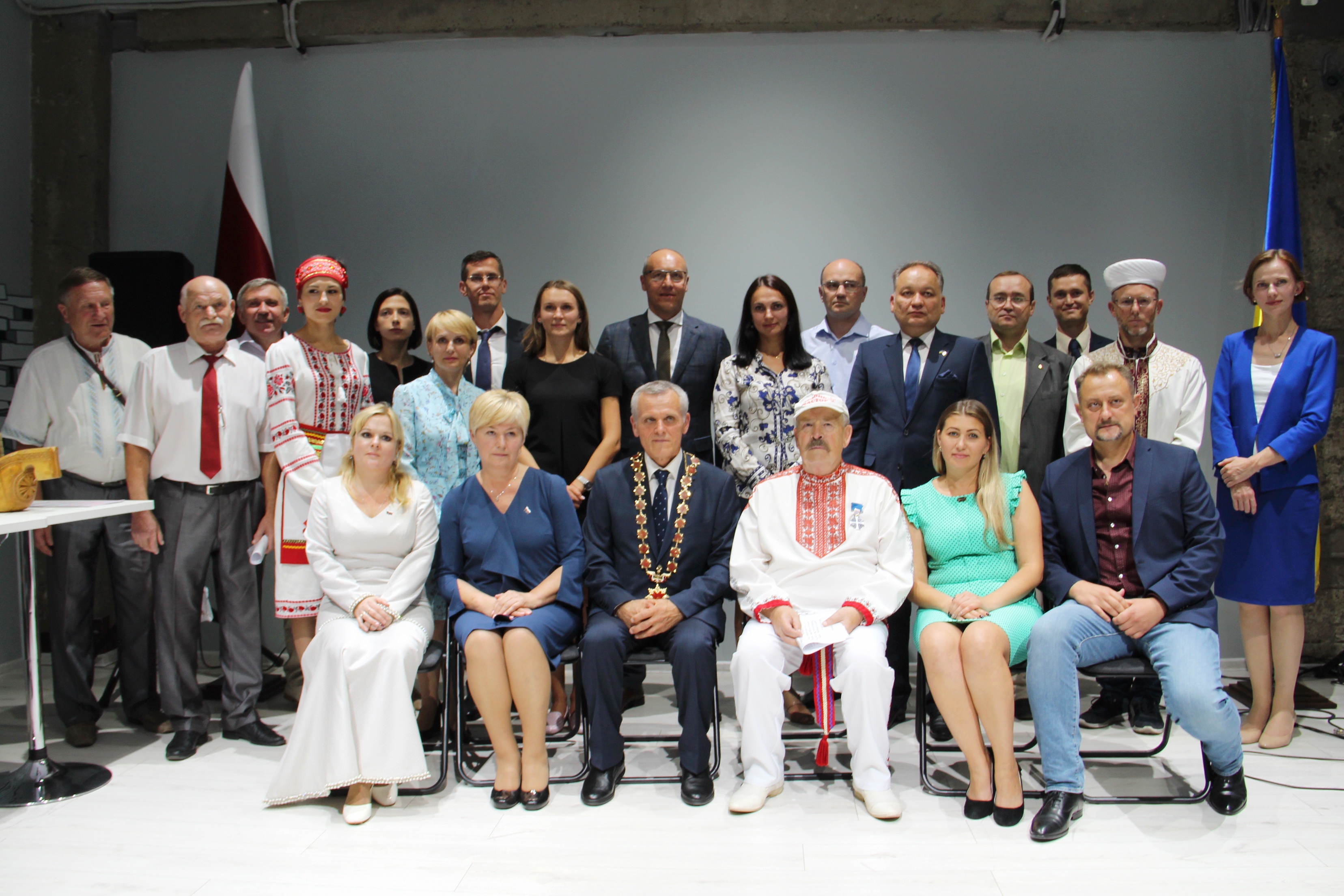 On 12 September 2019, Syres' Boliayen', activist of Erzyan national movement, swore an oath of Inyazor, chief elder of Erzya people.
Inauguration ceremony took place in Kyiv (Ukraine) with the participation of Erzya delegations from Russia, representatives of Erzyan diaspores as well as Ukrainian politicians and diplomats. Ozhomason' Kirdya, an active member of Erzyan association in Kyiv, told that exact location of the event, organized by Erzyan diaspore in Ukraine, was kept in secret until the last moment. "When preparing to this event, we decided that inauguration of new Inyazor must take place in a symbolic place related to fight for freedom, dignity and human rights. For this very reason we chosen Museum of Maidan – location in House of Trade Unions, which became the symbol of Ukrainians' struggle for freedom and dignity", – Kirdya explains.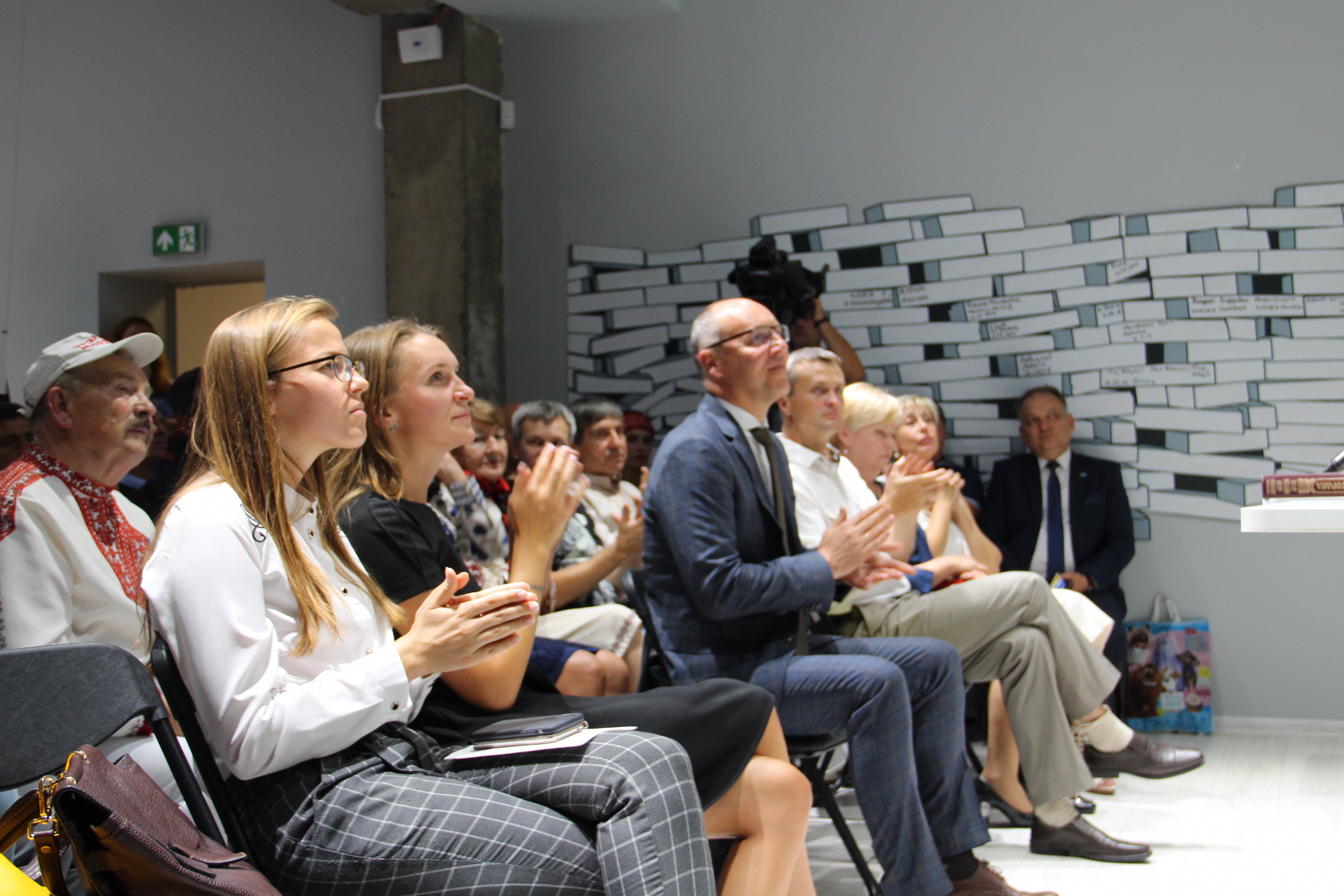 Anchorwoman of the ceremony spoke in Erzyan with consecutive translation in Ukrainian. Participants and guests of the event observed a moment of silence in honour of Albert Razin, Udmurt scientist, who on September 10 commited self-immolation near building of State Council of Udmurtia in protest against policy of violent assimilation and russification.
Among the honoured guests were Solomiya Bobrovs'ka, Ukrainian MP, secretary of Committee on foreign affairs of Verkhovna Rada (Parliament) of Ukraine; Andrii Parubiy, Ukrainian MP, ex-speaker of Verkhovna Rada (2016-2019); Said Ismagilov, mufti of Umma – Spiritual Department of Moslems in Ukraine; Eskender Bariev, member of Mejlis of the Crimean Tatar People; Hanna Hopko, ex-chief of Committee on foreign affairs of Verkhovna Rada (Parliament) of Ukraine; Ukrainian scientists and journalists.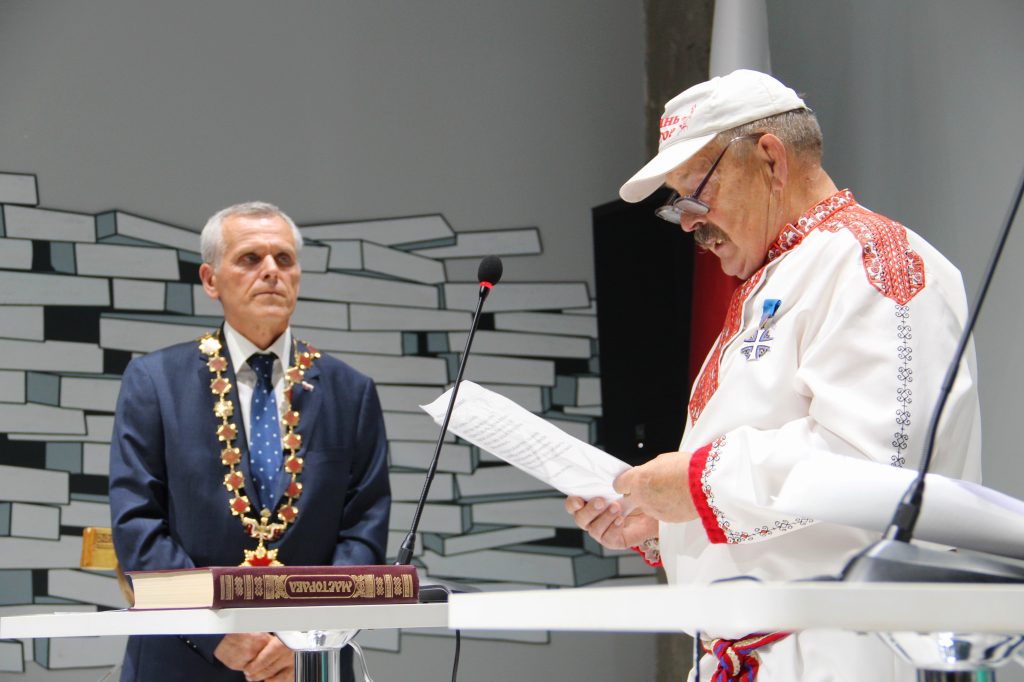 Kshumantsian' Pirguzh, previous Inyazor, who have served in that capacity from 1999, handed his collar – breastplate that symbolizes Inyazor's power – to the successor. Syres' Boliayen' swore the oath of Inyazor on Mastoravi (Erzyan national epos).
"Syres', my brother. you always called me "my Inyazor", in hard times and in happy times. Now Inyazor's burden is on you. Do not expect praise, people's love, great help from others. Nobody likes those who try to change something, and it doesn't matter that changes are actually for the best. But there will be people to support you, and I will always be among them" – with such words Kshumantsian' Pirguzh officially ceased his functions.
New Inyazor Syres' Boliayen' in his inaugurational speech promised Erzya to fight for their rights by all avialable methods: "in the near future I as Inyazor will appeal to official authorities of Republic of Mordovia with a request to open Erzyan gymnasium in Saransk. If local Mordovian officials are going to reject our request, We will appeal to international community".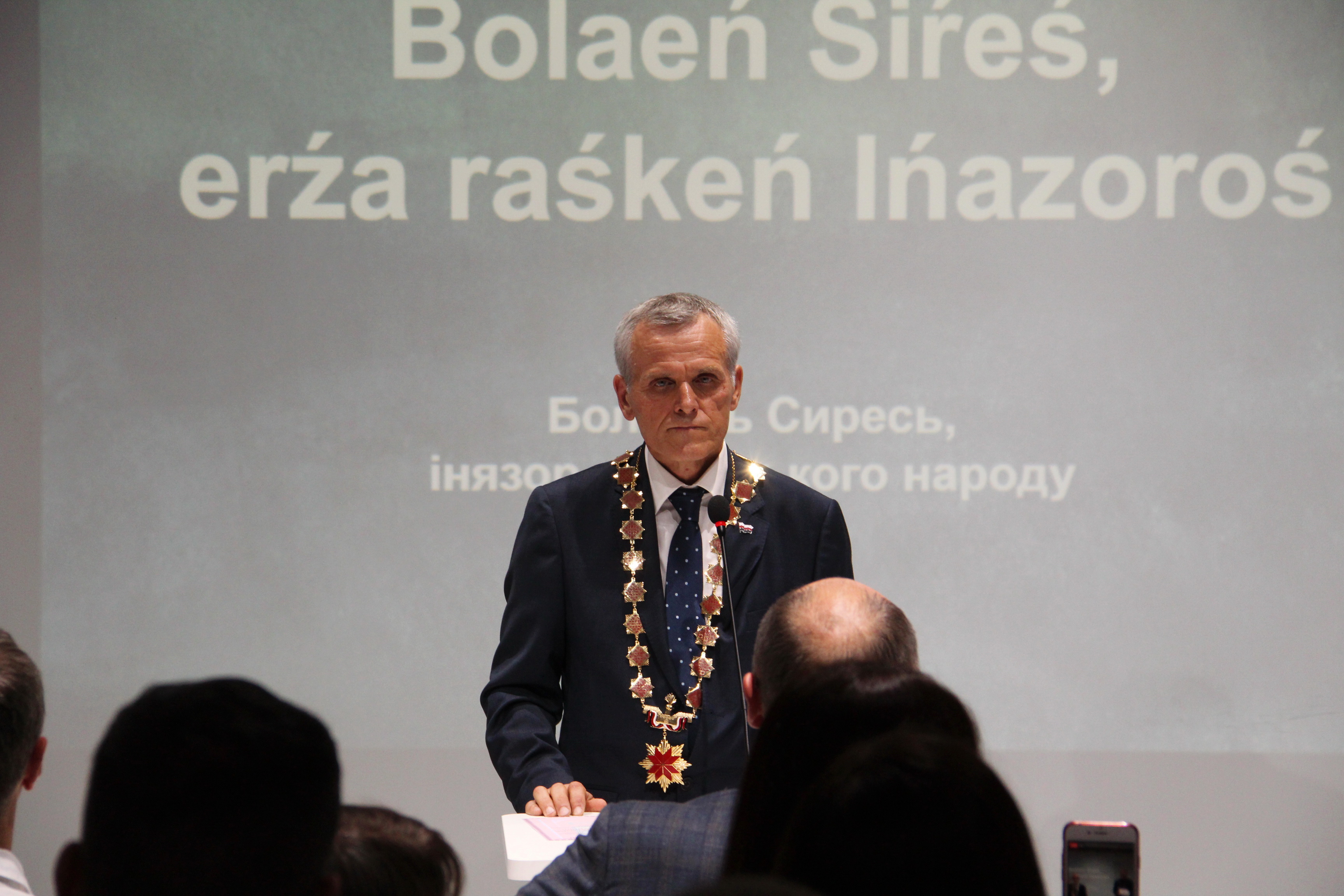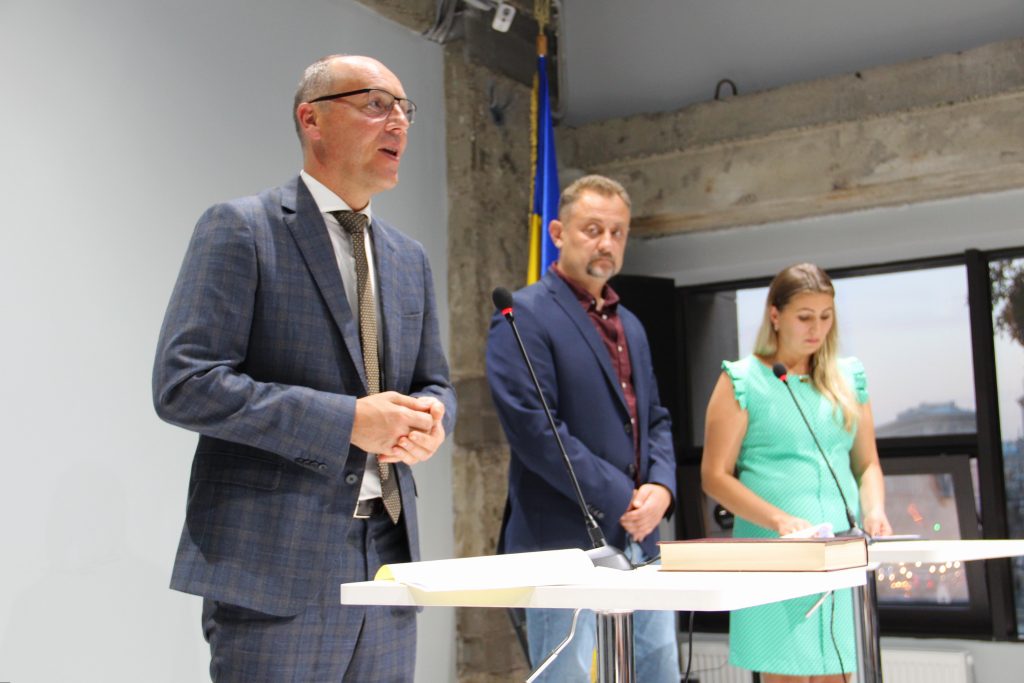 On the same day Syres' Boliayen' signed his first three orders: "On assumption of Inyazor's office and formation of secretariat", "On implementation of the Temporary arrangement for creation and functioning of representative bodies of Erzya people", "On transition of Erzyan language to Latin graphics".
The event was finalized by Erzyan songs performed byMyroslava Kopynets', Ukrainian singer from Zakarpattia.