Syres Bolaen, Iniazor of Erzya people: I am fighting not only for Ukraine, but for the future of my people.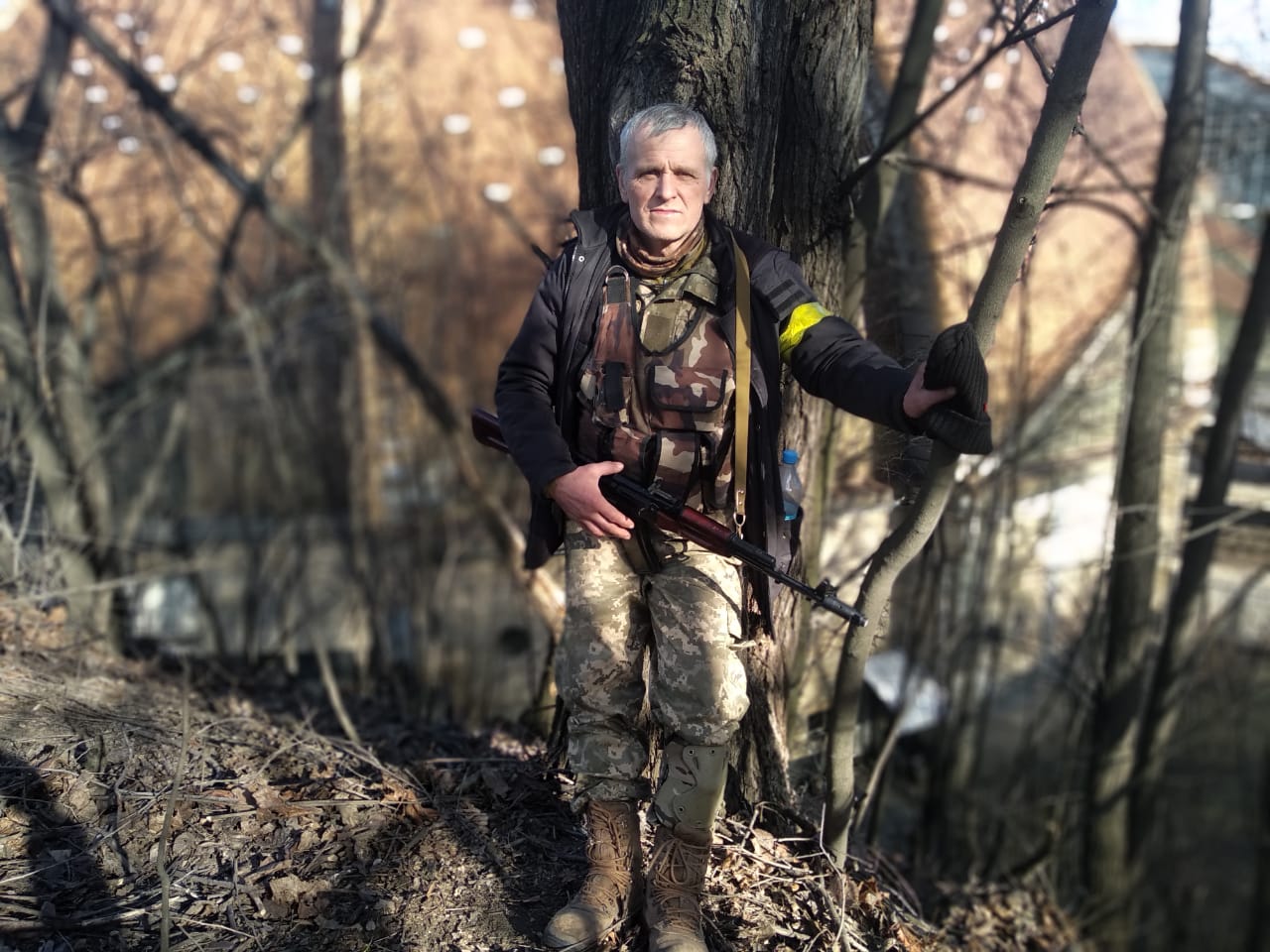 Syres Bolaen, the Senior Chief of Erzya people, provided the «Idel.Реалии» reporter with exclusive comments on the situation in Kyiv. He is in the Ukrainian capital right now defending the capital on the side of Ukrainian Territorial Defence Forces.
"Unfortunately, because of the long lines of volunteers near the military enlistment office, I could only get weapons on the second day of heavy fights. Now I'm in one of Kyiv districts trying to stop Russian invaders. I am not allowed to reveal the details. But I can tell you that Ukrainians are highly motivated and ready to fight. We are damaging the enemy's troops and military equipment. There are lots of corpses of hostile Russian troops on the streets. The regular Russian troops are held captive if they surrender. We try not to take infiltrators as prisoners but to kill them on sight." – Syres Bolaen explains.
The leader of the Erzya people despite his officer rank in the Ukrainian army is fighting on his own as a rifleman of the infantry division. He urges Erzya people not to go to Ukraine and sabotage the mobilization of the Russian army.
"Relatives, friends and ordinary people from Erzya call both from the diaspora living inUkraine and our people from Erzya Mastor, other regions of Russia. I thank everyone for their support and apologize for not answering in time and not being able to pick up the phone. I only get in touch from the shelter and when I have the time and opportunity. I am here, because the future not only of Ukraine, but also of Erzya, is being decided today on the outskirts of Kyiv. I address ordinary people of Erzya in Ukraine! Today the fate of not only Ukraine, but the fate of the Erzya people, is being decided here. The Russian army will be defeated, the Russian Federation will collapse. In a few days, Russian citizens will realize the scale of the losses and casualties because on the streets of Kyiv and on the outskirts of the capital, there is a huge number of corpses of Russian servicemen. The information about the casualties will lead to the collapse of the Russian Federation. Erzya, like many other nations in Russia, will be able to determine their own future. I am confident that Ukraine will be the first country to recognize the independence of future national republics of Russia. That is why we are fighting on the side of our strategic allies – on the side of Ukraine", said the chief elder of Erzya.