Russian oligarchs are moving their assets to Dubai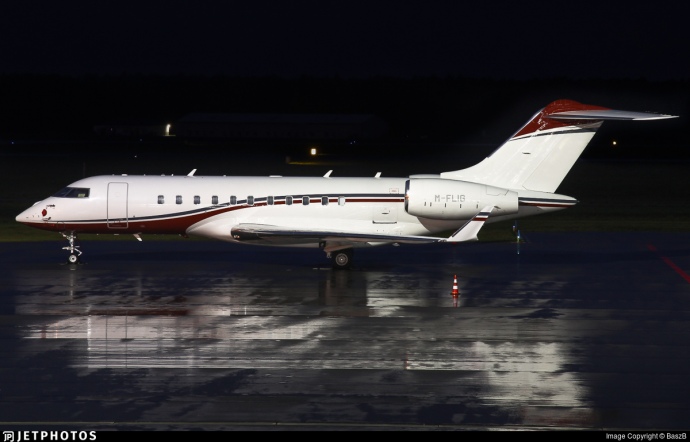 Since Russia declared war against Ukraine, the Russian elite started moving their assets, including valuable paintings, to the United Arab Emirates.
Hence, during the war in Ukraine, oligarchs from the Russian President's inner circle have already made some flights to Dubai.
On February 28, according to "Ukrainska Pravda" (Ukrainian online news resource), a private jet Bombardier Global 5000 arrived from Nice to Dubai for the Rotenberg brothers.
On February 26, oligarch Yurii Trutnev made a round trip from Moscow to Dubai on his private plane Bombardier Global 5000 in one day.
Roman Abramovich made 2 trips to Dubai on his Boeing 787-8 Dreamliner during the war. On March 04, he returned to Moscow and then made another air trip to Dubai.
On February 24, Sergey Chemezov's board – Bombardier Global 7500 – landed in Dubai. The plane from Moscow interlined in Tel-Aviv and headed to the Emirates. The plane returned to Moscow only on March 03.
Tonight the aircraft of the Ministry of Defense of the Russian Federation set off to the UAE.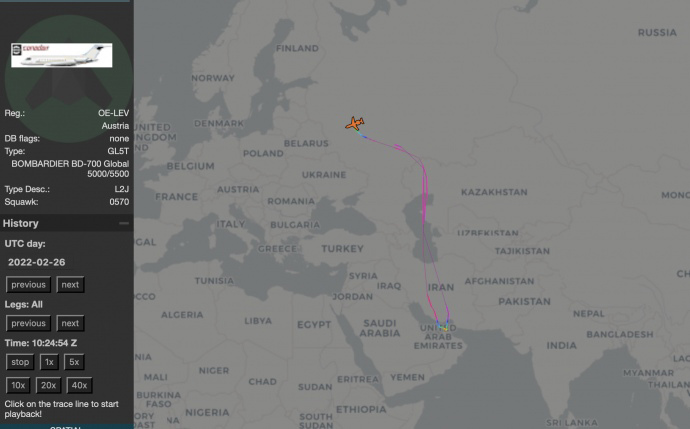 On March 04 at about midnight, Tu-154M plane, tail number RA-85041, set off from the Chkalovsky military airfield in Moscow region and landed in Abu Dhabi airfield early morning on March 05.