"Putin personifies this old woman with the red flag": the old woman's image with the USSR flag took on a new meaning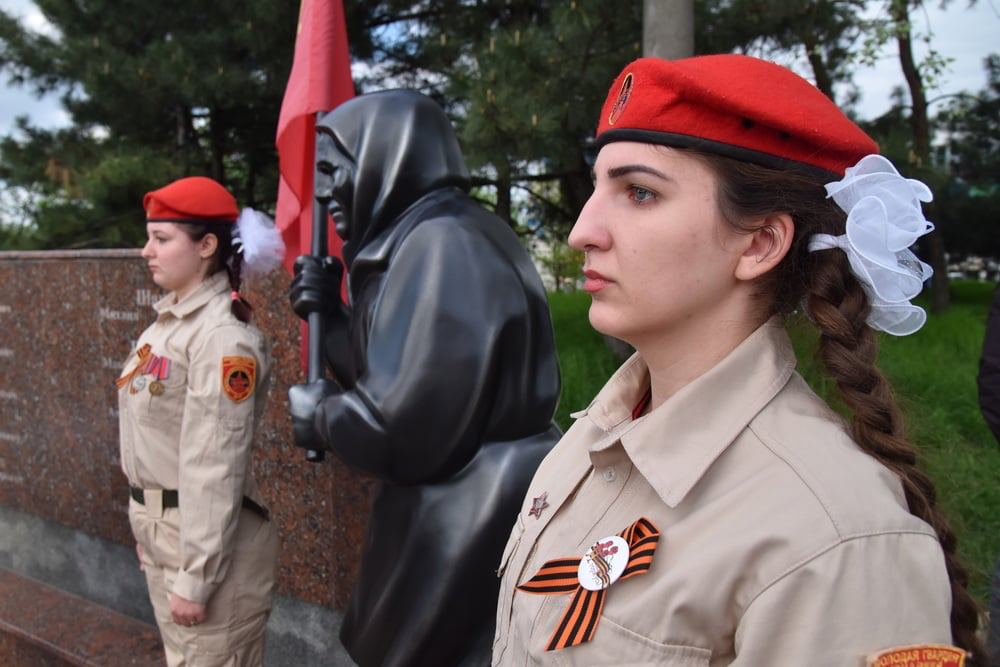 To be on the safe side, the monument to an old woman holding the USSR flag, which became a symbol of supporting the Russian war in Ukraine, was taken away from the Russian city of Belgorod. However, it re-appeared in the occupied Mariupol. According to GreenPost, there are at least two reasons behind close attention to this symbol irrespective of its obvious ugliness for non-Russians.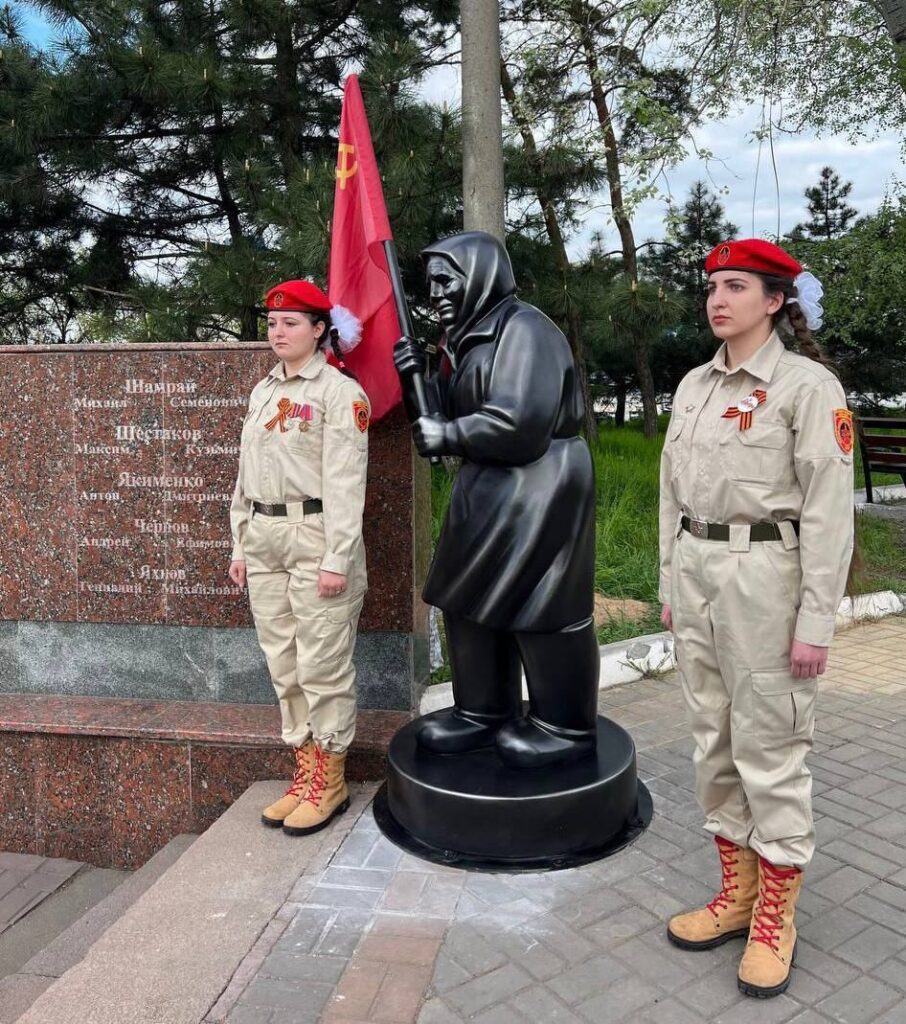 The story of the old woman, greeting Ukrainian soldiers with the Soviet flag, gained great popularity among Russian propaganda media.
Local artists were inspired by her image and tried to bring it to life using all available materials. Sometimes it's difficult to grasp for Ukrainians whether it has some meaning or it is simply trolling.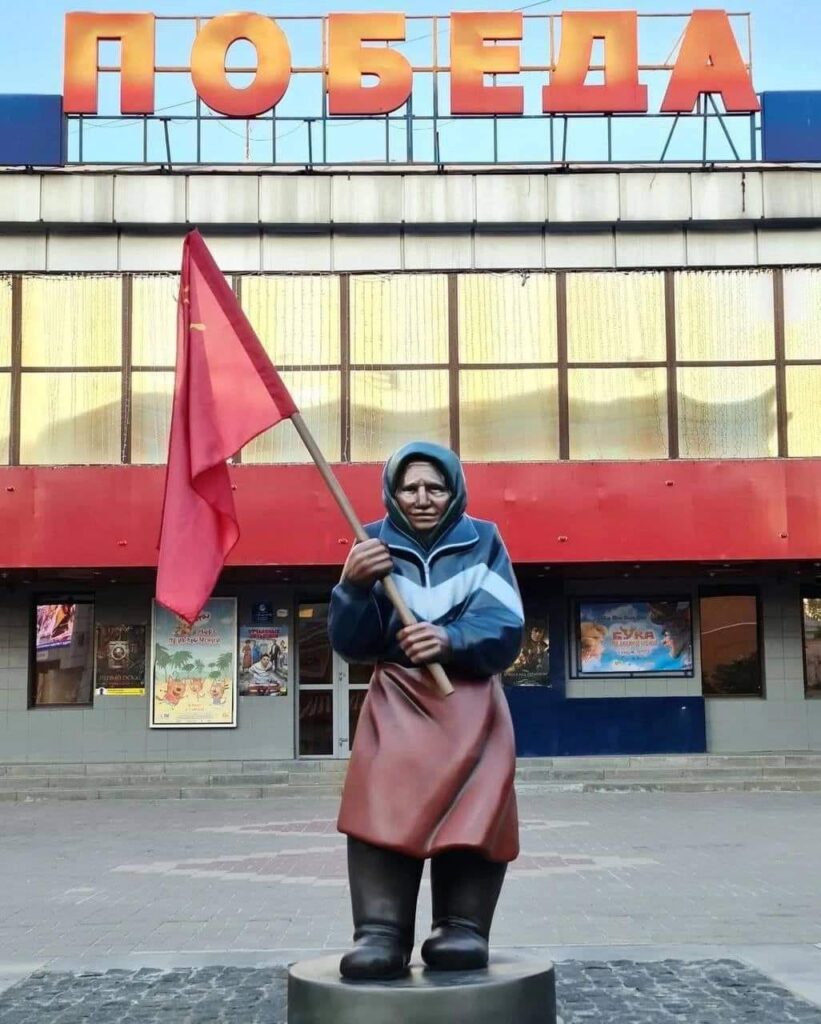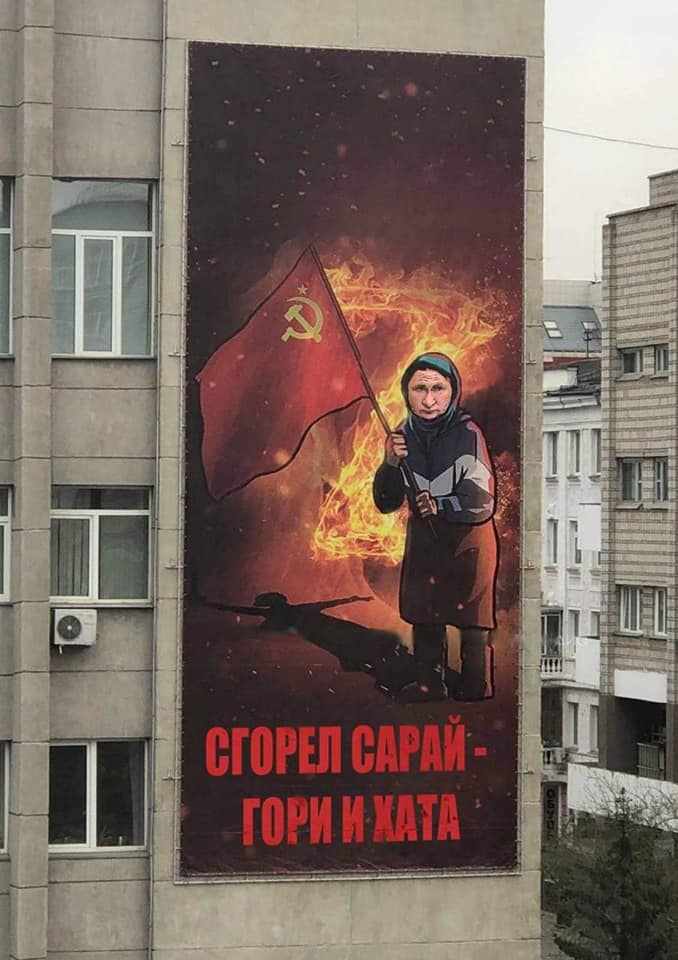 Interestingly, the heroine was not invited for grand opening of this art object. However, Russian propaganda has a backup plan: the social media informs that this heroic deed serves as an example to others and is being followed.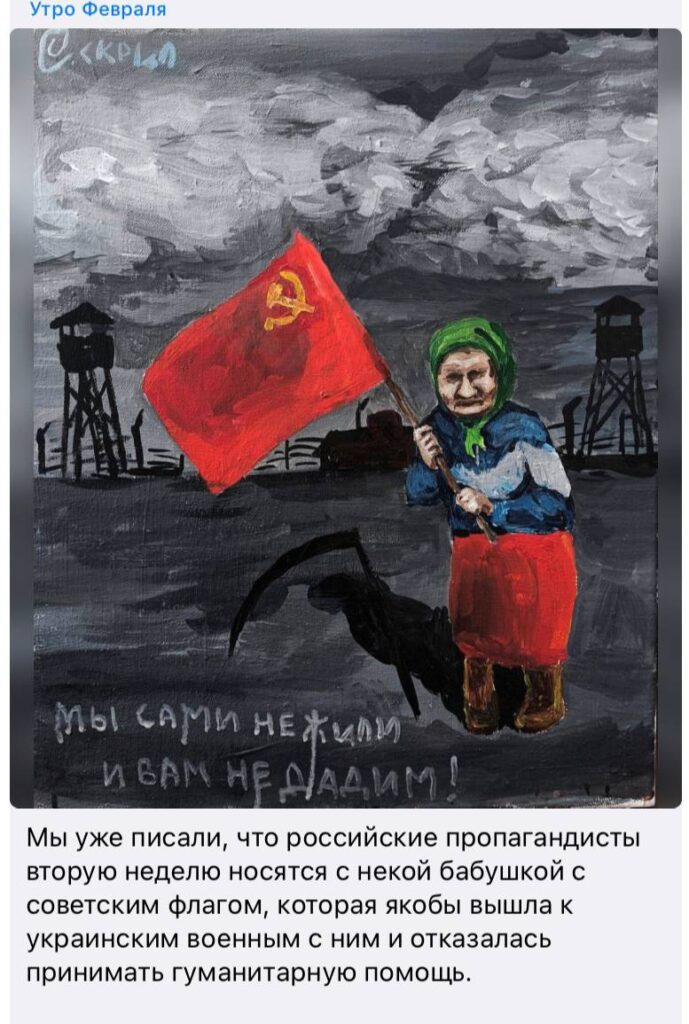 "To take part in this 9th of May fiasco parade, someone should act as a weak-minded old woman with the red flag. She has to open the parade. They need a bright and vivid symbol of patriotic folly. Perhaps slightly made-up Putin will play this role", ironically comments Russian opposition journalist Aleksandr Nevzorov.
"Putin embodies this crack-brained old woman with the red flag. She has had her days, however now she is dragging everyone in this dreary and creepy past with her bony hand holding fake flags and spreading hatred to youth and life. This is why they install these monuments. They feel it is actually Putin himself", Russian public figure Leonid Volkov writes in his Twitter.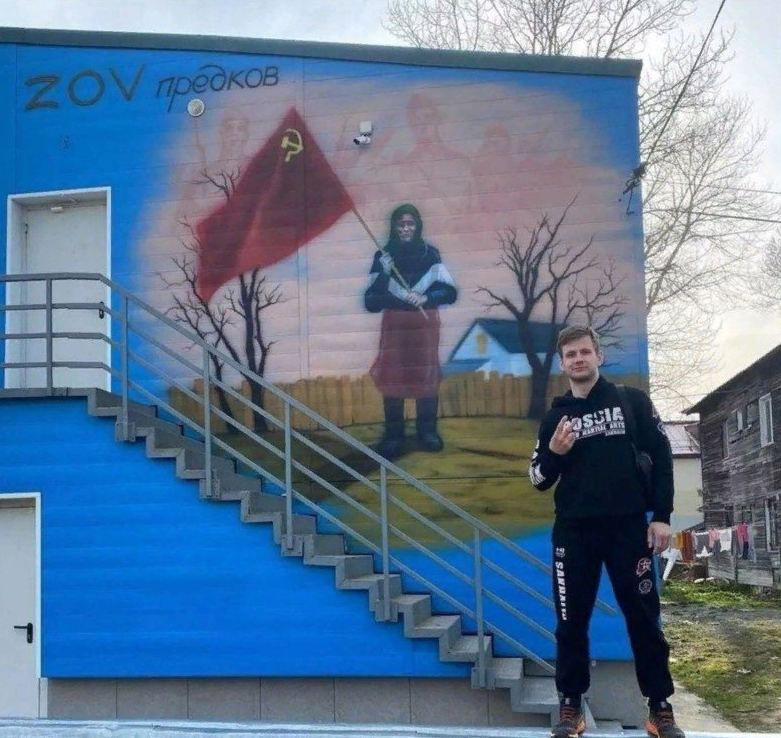 However, this image represents the world vision and perception of collective Putin. For example, Russians post such photos in social media without even getting a sense of how ridiculous and absurd they can be. The users from other countries find them "iconic".
Chinese outfit
Cheap Chinese shoes
45+ shack dating back to the great USSR times
Absolutely everything looks shitty on this picture
P.S. Tree, grass and sky are not to blame, comments one user.