"Moscow Has Interests Everywhere: From Kamchatka to Odessa ": How children in Russia are zombified while still in kindergarten in order to raise cannon fodder from them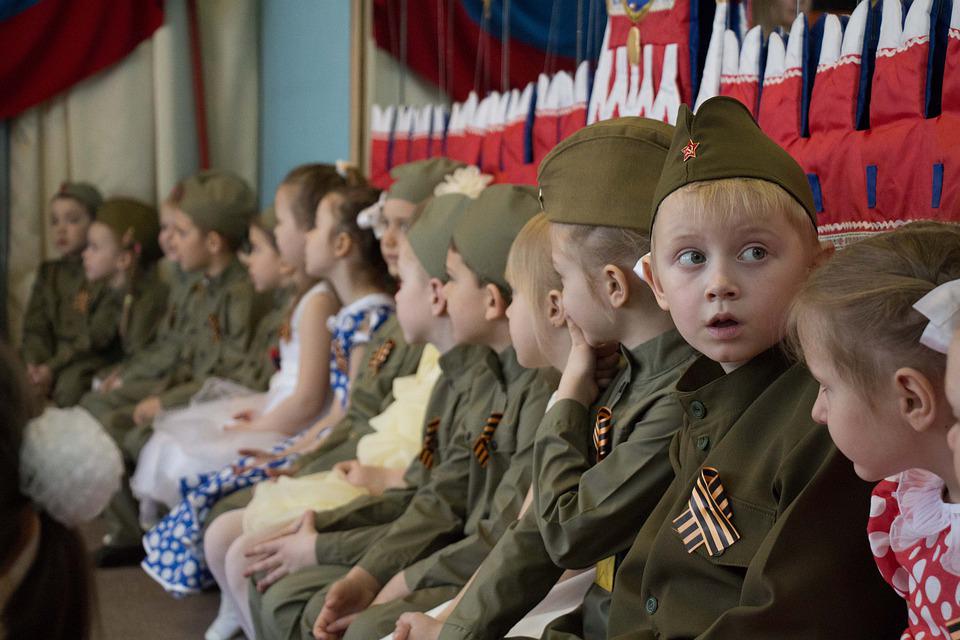 Kremlin propaganda has been affecting Russians since diapers. And that's hardly an exaggeration. Imperial chauvinism and war are instilled in Russian children from the first years of life.
Do you remember how in Cheboksary schoolchildren were handed out the words to a new "propaganda" song in preparation for the celebration of May 9? The song writers' ideas about the geography of the Russian Federation are quite peculiar. And not just about geography.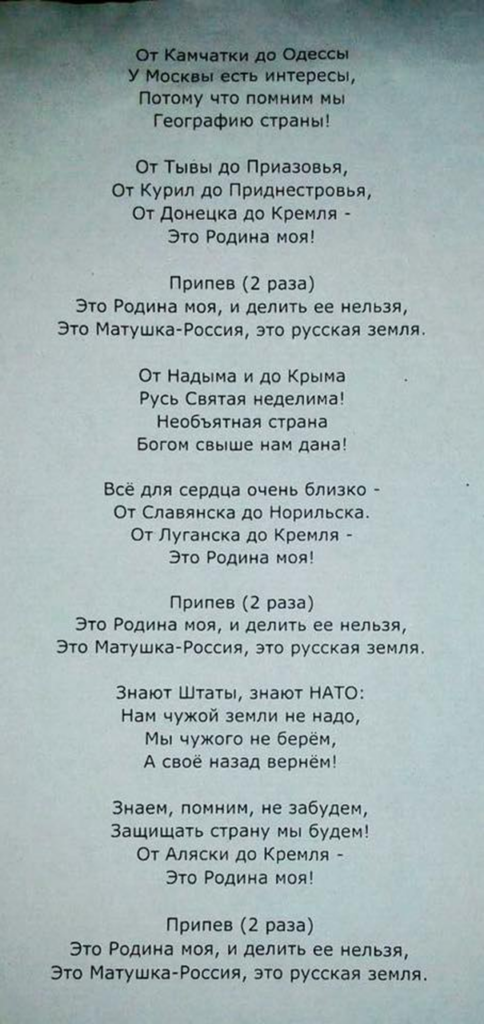 Besides school, propagandists are "working" in kindergartens. In Barnaul, it is recommended that 2-3-year-old children be told about the war "in a playful way".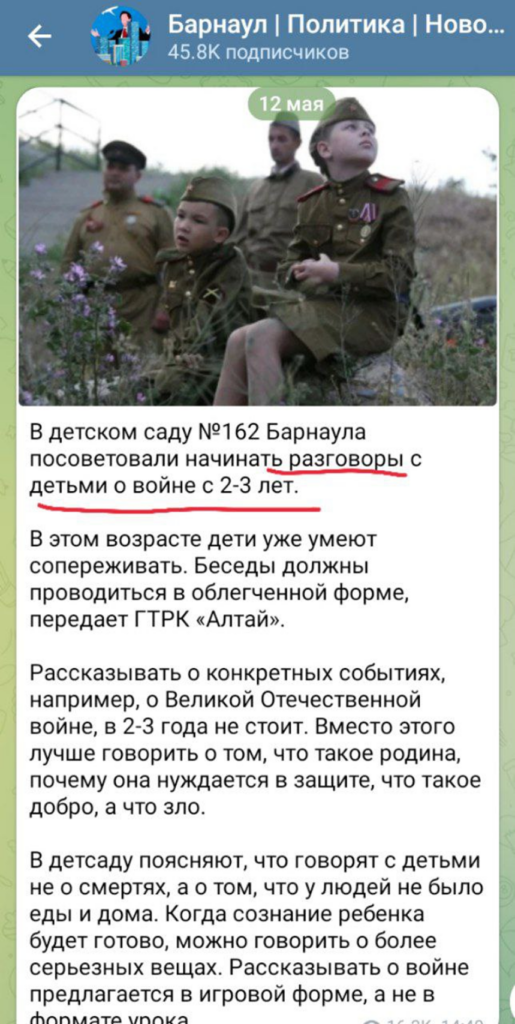 We are not going to comment on that. It's already very clear what Russian children are being prepared for in this way.
We should only remind you that such "patriotic education" has long been practiced in one country, which the Russian Federation is trying to follow.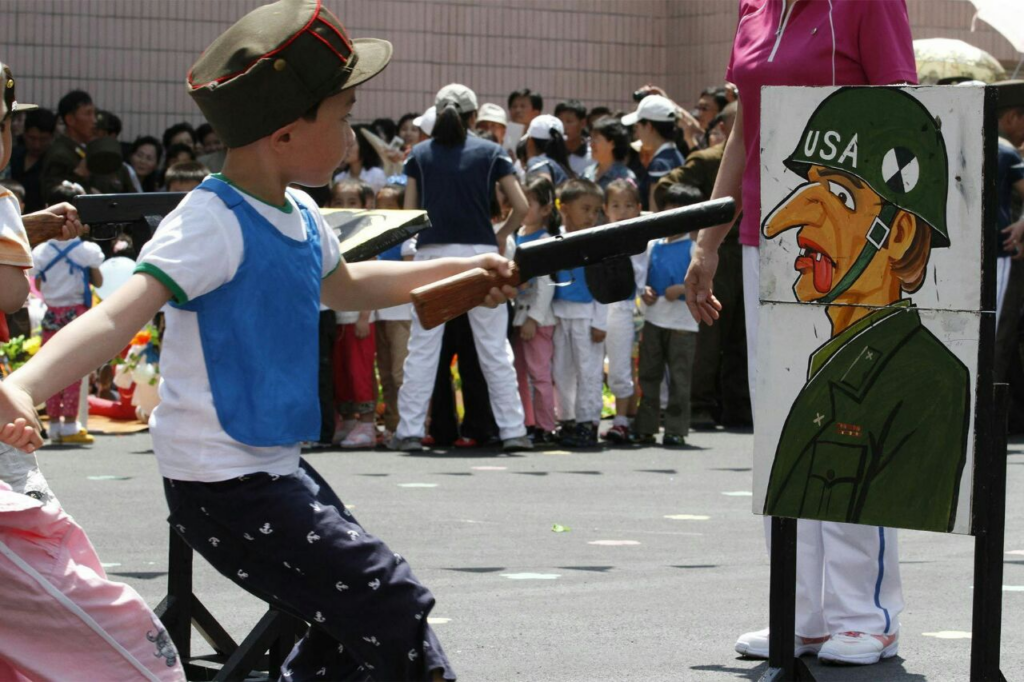 This country is North Korea, by the way.