May 6 to the front, and May 8 already home. Unteachable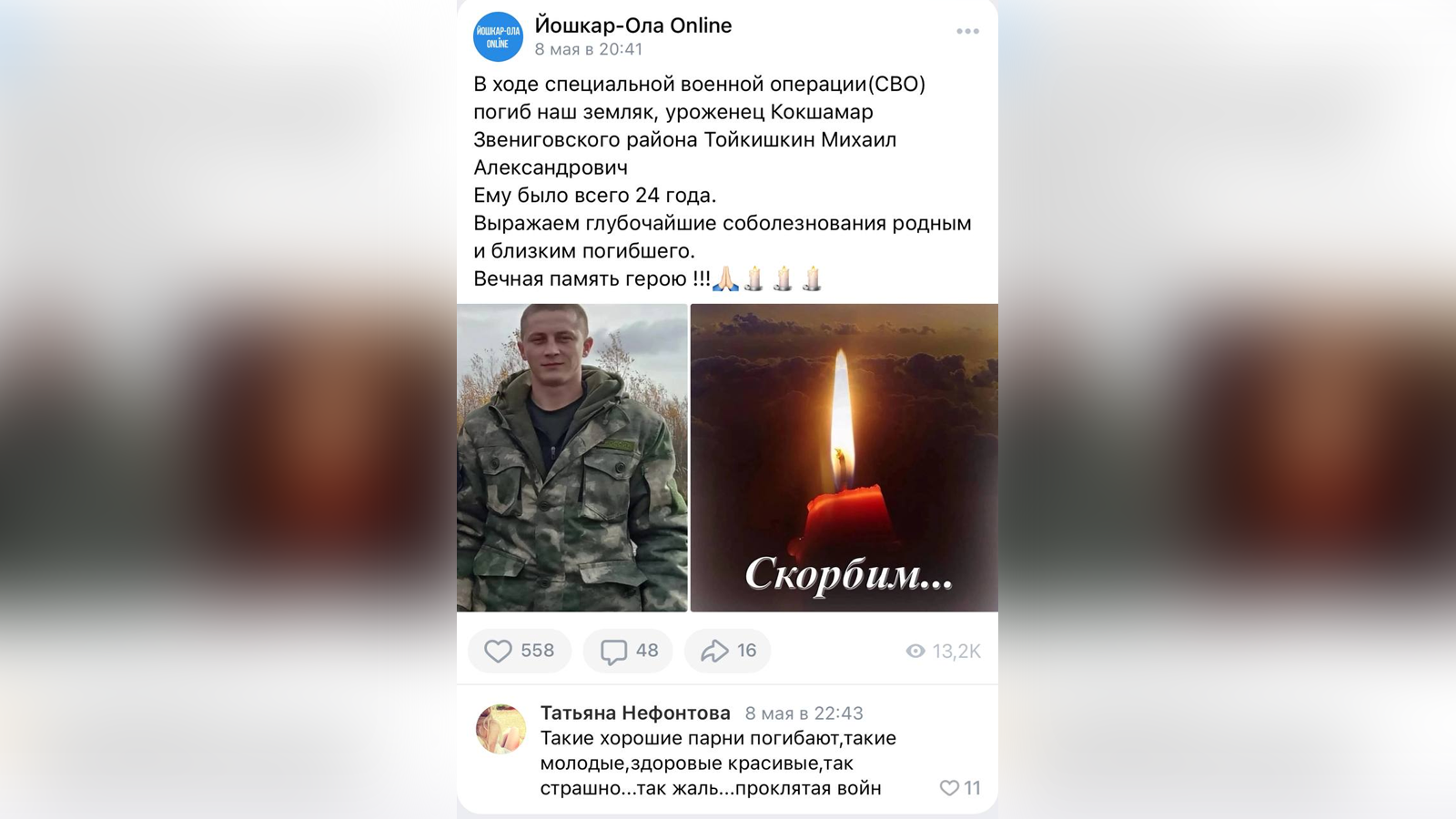 The Ukrainians defeated the 72nd brigade of the Armed Forces of the Russian Federation near Bakhmut: they liberated the territory and took captives. The information was confirmed by Prigozhine.
As a result of the offensive of the 3rd separate assault brigade of the Armed Forces of Ukraine, units of the 72nd brigade of the Russian Federation were defeated. In fact, the 6th and 8th companies of this brigade were completely destroyed. Brigade reconnaissance was destroyed, a significant number of armored combat vehicles were eliminated, and a considerable amount of prisoners were captured. The so-called 3rd assault detachment of the Wagner PMC suffered heavy losses.
Offensive was carried out on a strip 3 km wide and 2 km 600 m deep. The entire territory was completely liberated from the Russian occupation troops.
Yuriy Zaitsev is silent and has not yet sobered up since yesterday, but this defeat occurred after the arrival of a detachment from Mari El near Bakhmut to help the Wagner militants.
We expect a surge of activity in Mari El soon, when relatives and friends begin to demand to withdraw their people from the front line, because everything happens as always – they promised the second / third line, and then "suddenly" deceived.
Although how to explain to these people that in the world of missiles and drones, any second and third lines are rather conditional?