Mass flight of Russian officials and businessmen abroad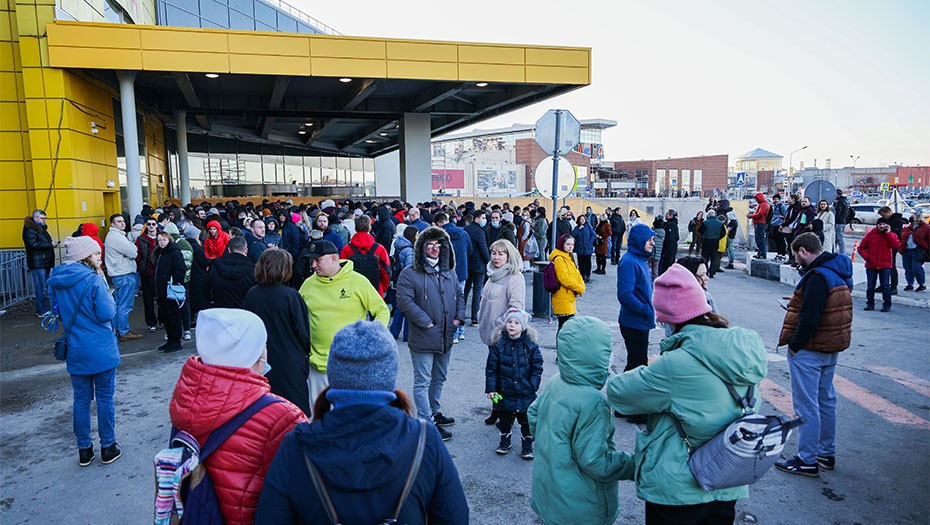 Russian occupation forces have used at least 95% of their battalion tactical groups, has reported Oleksiy Danilov, the Secretary of the National Security and Defense Council of Ukraine. A number of Russian mass media have reported about a great probability that Putin will announce general mobilization in the country this Friday.
Young people, with no combat experience, and even those who have never fired a weapon in their life are expecting the mobilization and sending to Ukraine fearfully.
Rouble rapid devaluation, cash withdrawal severe restrictions, termination of every business relations with the outside world, imposed total censorship and criminal persecution for dissemination of information about the Russian military losses prompt Russians to massively run away from the country. Officials and business people are making attempts to fly through Kazakhstan and Armenia and further westward, poorer people are striving at least to escape anywhere from Russia, the poorest trust that "the situation will soon calm down and everything will be just as before".
37 flights from the Russian Federation are anticipated at least on 4 March and it is alone to Yerevan.
Skyscanner service leaves the Russian market. The tickets for the flights from RF are no longer for online sale. In general, the avia ticket prices from RF have increased in 2-3 times in 24 hours, depending on the destination.