In Shumerla they began to repair roads with bricks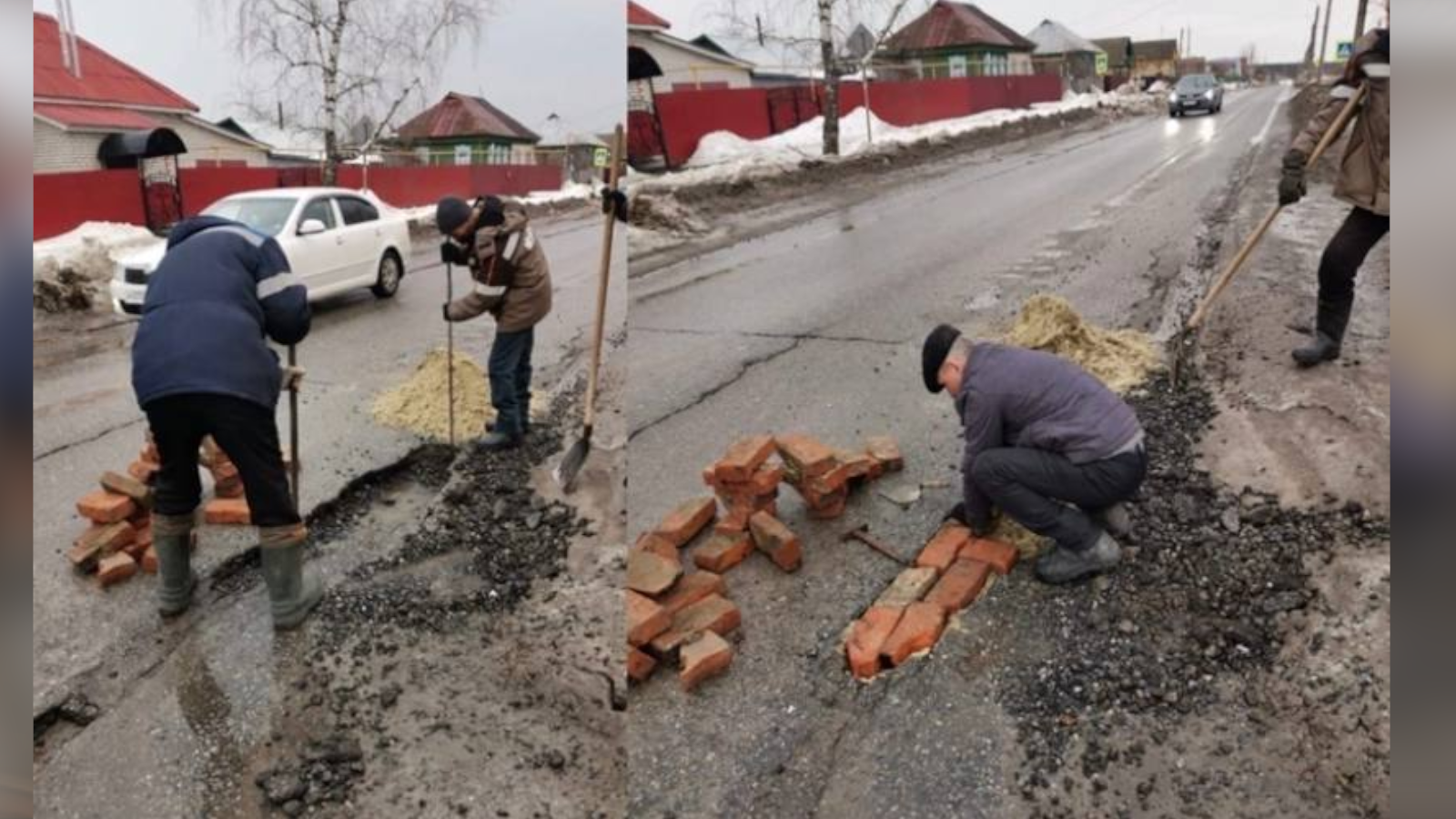 "The measure is forced, but necessary: no matter how skeptical many are about such repairs, today it is an effective method to eliminate deep ruts and potholes," writes the Shumerla administration.
Yes, this is the only method in conditions when the 'under-superstate' can neither produce asphalt nor buy it.
Over time, there will be no money for bricks, and then for the salaries of road workers – whatever Moscow will not take, the war will. But why repair the roads? Then NATO soldiers will be able to drive over them and see that they have nothing to steal in the Russian Federation.