In Finland there was an action in the memory of the Udmurt scientist Albert Razin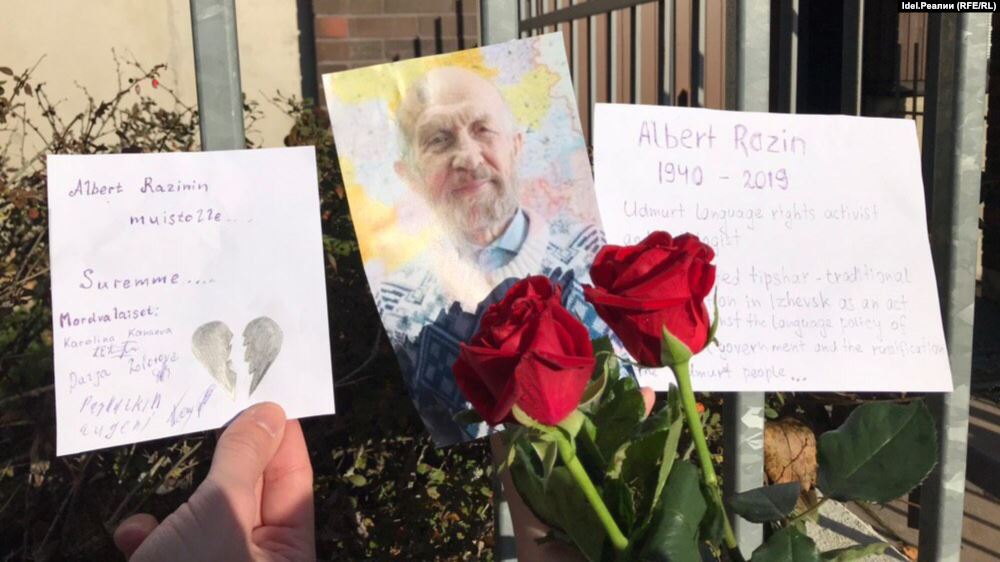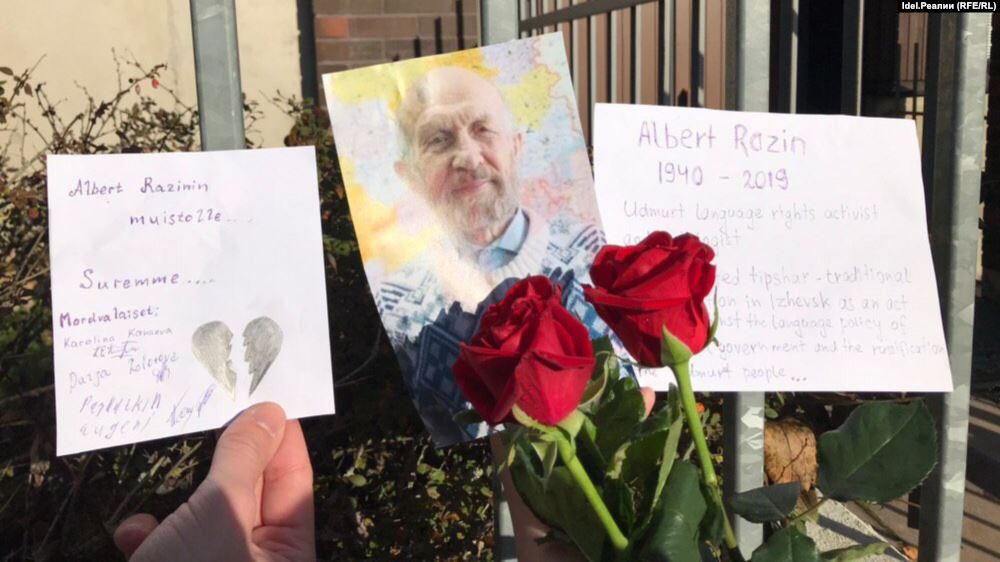 In the city of Turku, Erzya activists brought flowers and commemorative postcards to the building of the Russian consulate, the IdelReal website reports.
October 5, activists from Mordovia brought flowers and a photograph of the Udmurt scientist Albert Razin to the building of the Russian consulate in Turku (Finland).
The commemorative action in Turku was attended by members of the Open Russia movement from Mordovia, Yevgeny Pashutkin and Karolina Kanaeva, who left the country, according to them, because of the persecution of security forces.
– On a card with a broken heart it is written in Finnish «In the memory of Albert Razin», «We grieve», below «Mordovians», activist Karolina Kanaeva says. – In English there is an excerpt from Wikipedia about Albert Razin, that he is a Udmurt scientist, a little about his work and the fact that on September 10 he made a self-immolation.
Activists said that the Russian consulate in Turku ignored the action.
«But Finns passing by expressed their approval» activists shared information with the correspondent.
Recall that on September 10, Udmurt scientist, activist of the national Udmurt movement Albert Razin, committed an act of self-immolation. Beside him there were found banners in which he demanded to save the Udmurt ethnic group. On one of them it was written: «And if tomorrow my language disappears, then I am ready to die today».