"If it goes like that, the 2022 Lend-Lease will meet the 1945 Lend-Lease on the battlefield": Moscow reactivated and threw into combat old T-62 tanks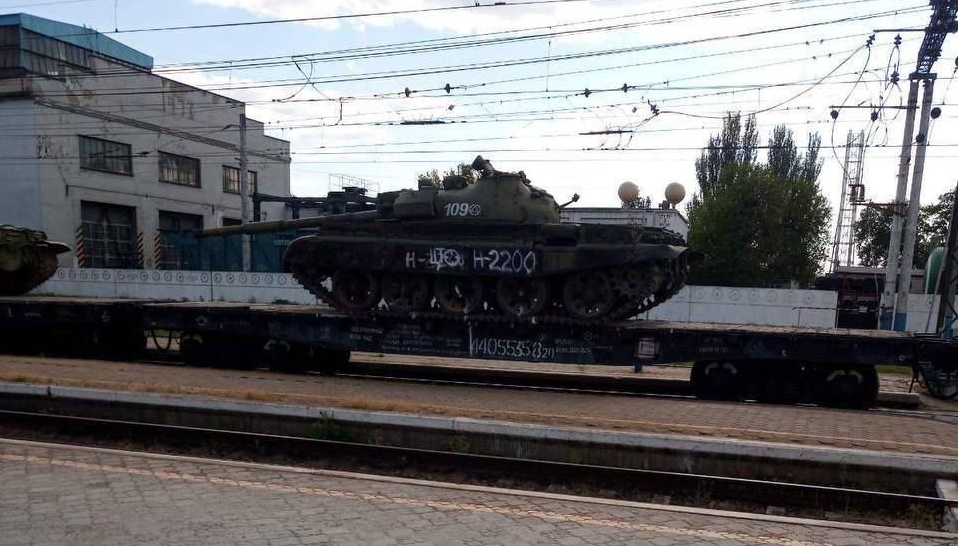 When it became known that russia had begun reactivating ancient T-62 tanks, it was understandable: after all, one-third of the new tanks had burned down in Ukraine and there was nothing to replace them with. But optimists hoped that the tanks would be sent for modernization, because they are not even equipped with dynamic protection, so the turret of this under-tank is penetrated even by an elementary RPG-7. However, it turned out that no one was going to modernize the reactivated vehicles, they were simply shipped off in the direction of Ukraine. It is easy to see that the special operation is going according to 'the plan'.
The T-62 was a Soviet medium-size tank, the world's first tank with a smooth cannon, produced in the USSR from 1961 to 1975. The obsolete tanks have weak armor and a 115-mm gun. Military experts call them "a coffin for the crew."
According to the Zaporizhzhia Regional Military Administration, T-62s have already arrived in occupied Melitopol. .
"How will they be burned by the Javelins and NLAW," admits the Administration .
Social networks also make fun of the new power of the "second army of the world".
"We suggest that russian tankers immediately write their wills. With such tanks, duration of their worthless life will be equal to one trip to the position", "If it goes like that, the Land-Lease of 2022 will meet the Land-Lease of 1945 on the battlefield", joked commentators.