Erzya delegation is ready to participate in VIII World Congress of Finno-Ugric Peoples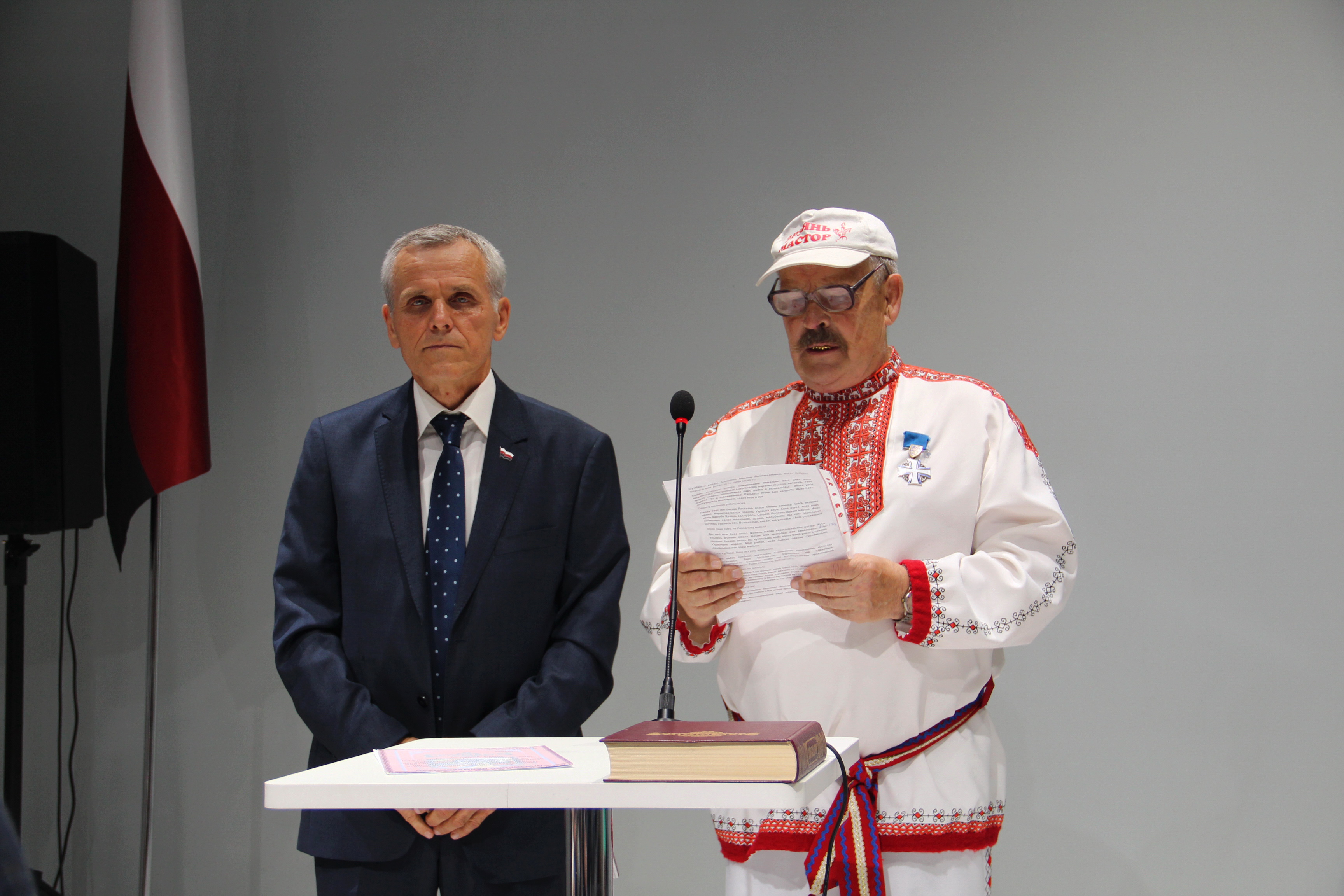 Syres' Boliayen', Inyazor (chief elder) of Erzya people, addressed a formal letter to Consultative Committee of Finno-Ugric Peoples, that is the coordinating body of the World Congress of Finno-Ugric Peoples.
In his letter Inyazor informs about composition of the Erzya delegation, which was agreed upon with Atian' Ezem (Council of Elders) and submitted for consideration of Consultative Committee as early as January 2020. Syres' Boliayen' expressed regret that up to this day he does not know about status of those who were delegated by the national representative bodies of Erzya people.
"Moscow accuses World Congress of Finno-Ugric Peoples of all possible cardinal sins. They say, instead of singing praises for president Putin and Russian government the Congress "emphasizes on negative aspects". "Negative aspects" is quite a delicate umbrella term for self-immolation of Udmurt scientist Albert Razin, banishment of national languages from school education and catastrophic decline of population of Erzya, Moksha, Komi and Udmurts. Demarche, made by Assosiation of Fino-Ugric Peoples of Russia (AFUN), is the obvious pressure on both Congress and Estonia as host country. I will remind Consultative Committee that the is "free from governments and political parties" – this is what constituent documents of the Congress say. Thus any desire to get approval from Russian officials or lure Putin out in Tartu at any cost looks very strange. If Estonian president wants to talk to Putin, or if Consultative Committee has some important topics to discuss with Ministry of culture of Republic of Mordovia, then is can be done directly, not hiding behind congresses and delegates", – Boliayen' commented on the letter.
In addition, chief elder of Erzya expressed surprise at attempts of Russian authorities to present officials and employees of budgetary establishments as "delegates of Erzya people".
"Erzya people will be represented on the Congress by those who were properly delegated by national representative bodies. Russian official authorities could be represented by some bureaucrats, however they don't have a mandate to talk on behalf of our people", – Inyazor summarized.
In April 2021 Assosiation of Fino-Ugric Peoples of Russia (AFUN) had officially withdrawn from participation in World Congress of Finno-Ugric Peoples, that will take place in Tartu (Estonia) on June 16-18. AFUN accused Congress of politicizing and "playing a finno-ugric card" to put pressure on Russia.