Deputy of Kurultai, Bashkortostan, was arrested in Ufa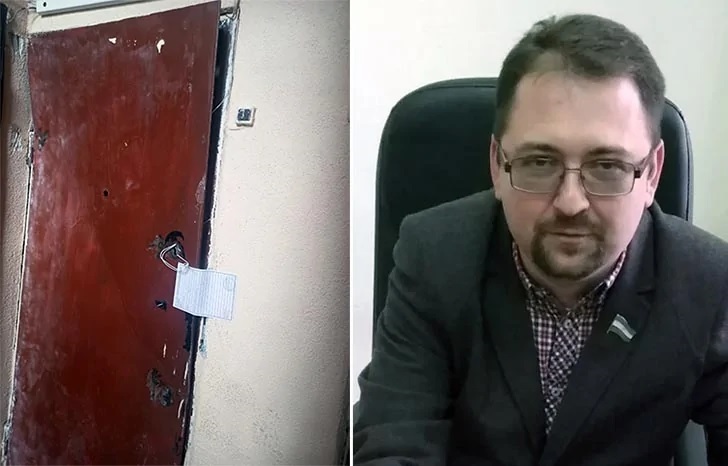 Deputy of the CPRF faction of the State Assembly of BR Dmitry Chuvilin was arrested in Ufa. Neither his loyalty to Moscow, nor his russian surname – nothing saved him from being suspected in terrorism.
This is what site "Proofs" reports with its references on its own sources in the republic's parlament.
"Literally two hours ago I was told that nobody can contact Dmitry. I drove to his apartment and saw a metal door, busted like a lid on the canned food. Now it is tied with rope and sealed with a paper from the Investigative committee. Called the IC and was told, "You are nobody to us, we can't give you this information, appeal to an advocate." As we understood, this case is handled by the department of the especially important cases," says Albert.
The activist says that Chuvilin's arrest is tied to the arrest of Golovanov that happened that morning. He is a part of a marxists organization and, similarly to Chuvilin, his apartment was searched. Both are activists of the left opposition.
Our publication found out that searches and arrests occurred among other like-minded people. Some of them were issued a search decree on the basis of criminal case, opened by articles on "Organization of terrorist groups and activity within them" and "Public calls to terroristic action".
We do not have details on Dmitry Chuvilin's health and current location.
As a reminder, 2 years before full-scale invasion of Ukraine, Moscow started picking national movements of Idel-Ural: a number of organizations and tatar, bashkir, mari and erzyan national movements were declared extremist, "unwanted" or were persecuted in court. Among them: baskir nationalistic organization "Bashkort", Tatar public center, movement "Free Idel-Ural", religious marian organisations. Several individual activists also got under authority's heavy hammer.