Chronicles of the collapse (09.03.2022)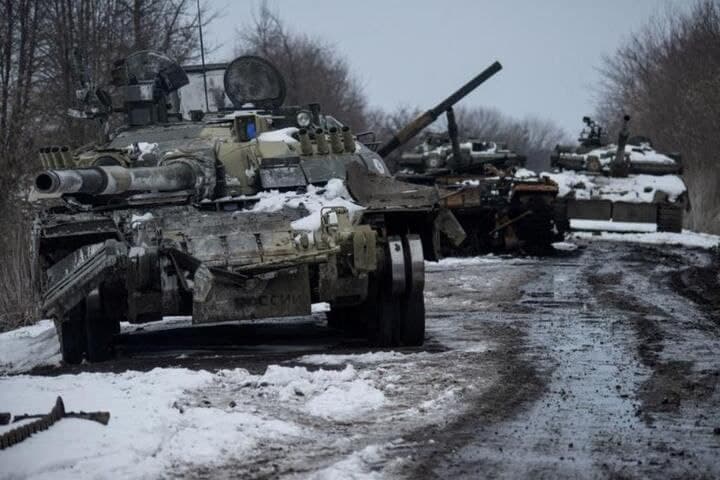 The Collapse of Russia Live: A Brief Summary of the Key Events of the Dayю

Military operations
The Ministry of Defence of the Russian Federation has discovered "several facts of the presence" of the conscripts on the territories participating in the so-called "military operation" in Ukraine. Some of the draftees are captured. Earlier, Putin said that conscripts are not involved in the "operation".
Russian troops intensified shelling of the civilians and civilian buildings, including evacuation vehicles with children.
The same shift of personnel has been working at the Chernobyl NPP since the Russian large-scale invasion of Ukraine. Because of this Ukraine has appealed to the IAEA.
"I realize what a terrible thing we did. There are no fascists here [in Ukraine]. We are fighting against a peaceful nation. I would like to tell the Supreme Commander-in-Chief [Putin] that it is impossible to conceal it for a long time" – an appeal of the Russian war prisoners in Ukraine.
As of March 9, the Ukrainian army neutralized over 13,000 of the Russian military personnel.
On the instructions of the Russian president, the materials related to participation of conscripts in the war in Ukraine have been sent to the Chief Military Prosecutor's Office for verification and legal assessment of the actions and punishment of the responsible officials.
67 children have died at the hands of Russian troops since the start of the war in Ukraine.
On the tapes intercepted by the SBU (the Security Service of Ukraine), a Russian military officer is heard complaining to his wife that their leadership has forgotten about them and does not support them with food and equipment. At the same time, his company is a support subdivision.
The Russian army has blocked 50 evacuation buses and does not allow the convoy to leave Bucha. Negotiations are underway.
Belarusians created a Kyiv defense battalion.
The Armed Forces of Ukraine has started issuing sanitary bags so that bodies of Russian soldiers can be buried, as Russia refuses to take them back.
Today, a maternity and children's hospital in the city of Mariuol was hit by a Russian air strike, 17 people were injured including newborns, mothers and staff.
Over 3,000 Americans have already applied to join the International Legion to fight Russian invaders. The armed forces veterans are among them. The volunteer forces from Georgia, UK and many other countries have also joined them.
NATO Secretary General Jens Stoltenberg has warned that the Russian attack on the supply lines of allied nations supporting Ukraine would be considered an attack on the entire Alliance.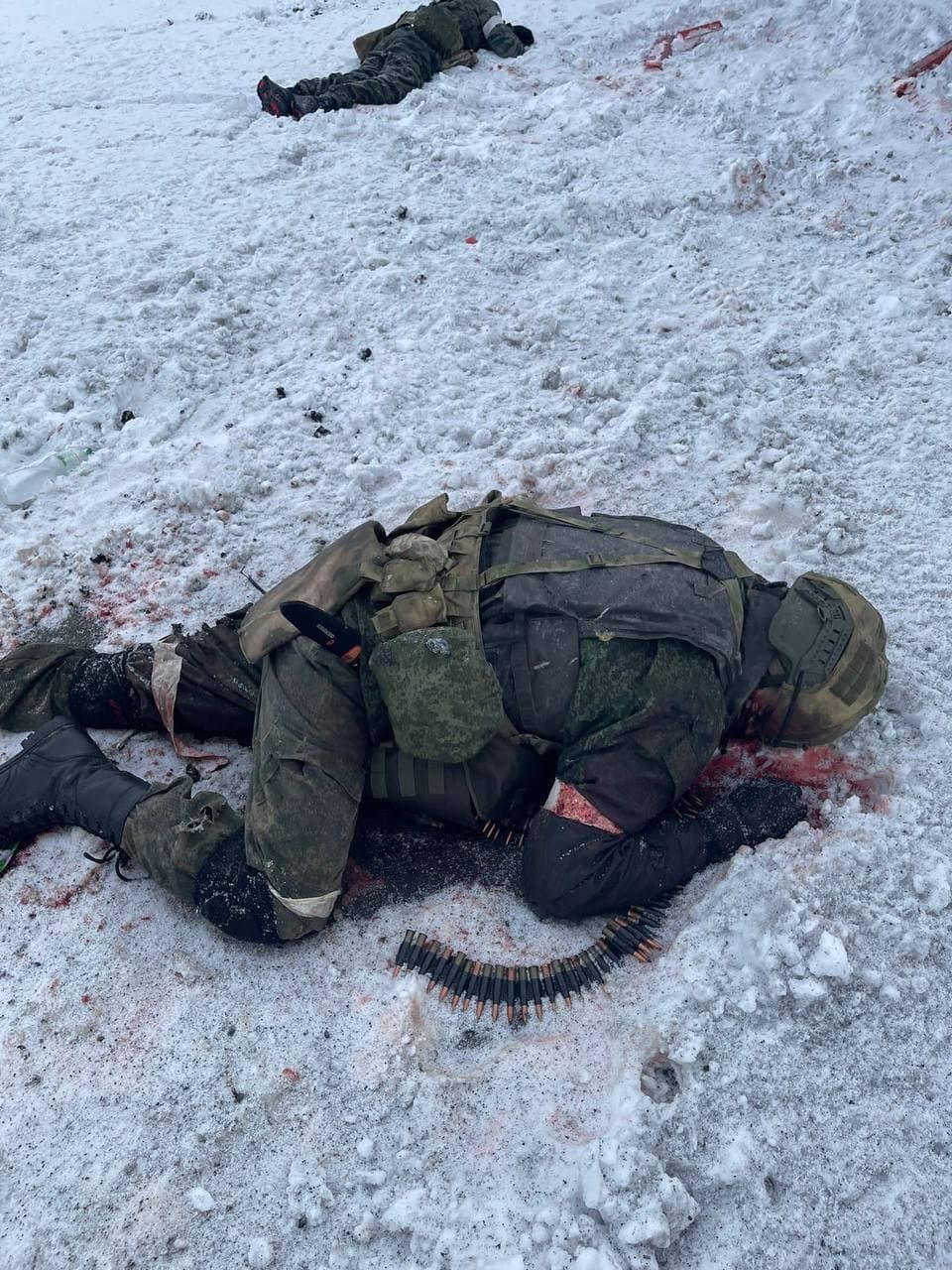 Turmoil in RF
Vladimir Solovyov in his daily program was unable to prove to his audience the exact reason why Russian troops attacked Ukraine without declaring war, under the veil of a "special operation". One of Solovyov's interlocutors expressed surprise at how Ukrainians are pushing back Russian troops.
58,675 new cases of coronavirus infection in Russia.
At the end of February Russian TikTokers with a small audience began to receive offers for political ads placement: to participate in TikTok challenges with hashtags like #timetohelp, and record videos about "fake information in the media".
Outbreaks of aggression, radical views and discord between people are observed in the Russian Federation society upon the sanctions imposition.
Russia will create a unified register of individuals declared "foreign agents" or those associated with them – for example, media workers with this status.
Saint Petersburg State University management has proposed enrolling participants of the war in Ukraine without entrance exams. The university also offered to provide second degree education for free.
In Yuzhny Chertanovo district, at Prazhskaya and Ulitsa Akademika Yangelya stations, police officers stop metro passengers and demand to show them correspondence in passenger's instant messengers.
The authorities proposed to introduce external management in foreign companies in case they terminate operation. "United Russia" called it "the first step towards nationalization."
Self-shooting
The Chernobyl nuclear power plant is cut from the power supply due to the actions of the Russian military, diesel generators will last for two days. After that the control over nuclear hazardous facilities will be completely lost. This may cause a threat of a nuclear explosion and a catastrophe for the entire planet.
Russia may face a shortage of infant formulas and purees. Manufacturers notified retail chains that raw materials will last for a week and a half.
Russian drug manufacturers face a shortage of raw materials and components due to sanctions.
Children's goods retailer Mothercare suspends operation and the supply of products in Russia.
British tobacco company Imperial Brands (Davidoff, Richmond and Gitanes) suspends their operation in Russia.
Chinese manufacturers have significantly reduced the supply of smartphones to Russia.
Starbucks will close its coffee shops in Russia.
International publishing house Condé Nast that issues Vogue, GQ, Glamor and Tatler suspended operations in Russia.
Air Astana has suspended flights to a number of Russian cities from Kazakhstan for operational reasons.
Brown-Forman (Jack Daniel's whisky and Finlandia vodka), stops its operations in the Russian Federation.
Lamborghini and Ferrari refuse to produce cars for Russia. Tyre manufacturer Continental is stopping business in Russia.
Cropp, House Brand, Helly Hansen and Sinsay are closing their online shops to Russians.
Victoria's Secret is suspending its shops and online sales in Russia.
The dating apps Bumble, Badoo and Fruitz are discontinued in Russia and Belarus.
What's left of the economy
Fitch has again downgraded Russia's long-term foreign currency rating and claimed that "a sovereign default is imminent".
The Central bank has banned banks from selling cash currency to Russians until September 9 and has restricted withdrawals from their existing deposits to $10,000, even if the deposits are in other foreign currencies.
The dollar is quoted at 130 roubles in international currency trading, while the euro is traded at over 140 roubles.
If the sanctions imposed against the Russian financial system are not lifted in the coming months, the Ministry of Finance and the Bank of Russia will have to impose drastic restrictions on currency purchases by companies and citizens.
The US has offered Venezuela to replace Russian oil supplies, on which Washington has imposed a ban on imports. In return, the White House is ready to ease the oil sanctions imposed on Caracas in 2019.
The economic rupture with the West, resulting from the imposition of unprecedented sanctions, makes China Russia's main trade and economic partner. However, China will not sacrifice its interests and quarrel with the West.
Russian banks have complained to the Central Bank about "acute problems" with syndicated loans.
Against the backdrop of sanctions, sales of cards and subscriptions to fitness clubs fell by 13.4% compared to the pre-sanction period.
Preventing unemployment as a result of foreign business leaving Russia is a government priority.
The EU has imposed new sanctions in response to Russia's invasion of Ukraine. The restrictions affected 160 Russians, including "oligarchs" and members of the Council of the Federation, as well as cryptocurrency transactions.
The EU has unveiled a new list of sanctions in response to Russia's military invasion of Ukraine. Several heads of Russian companies and businessmen from the Forbes list and their sons have been hit by the restrictions.
Prices increase in Russia has accelerated sharply since the start of the "special operation" in Ukraine, with inflation surging from 9.1% to 10.4% in annual terms in a week, the highest rate since December 2015.
In Russia consumer prices rose by 2.2% in the week ended on March 4.
Russian President Vladimir Putin has signed a law giving the Bank of Russia the right to suspend operations and transactions by banks for up to six months in 2022.
Moscow's new housing market saw the steepest price jump since 2014, with the price per square meter rising by 5% to RUB 281,000 in one month.
Countries around the world and international organisations have already imposed 5,800 different types of restrictions on Russia. This makes Russia the world's number one country to have more sanctions imposed on it.
Canadian Prime Minister Justin Trudeau has announced his intention to completely stop importing crude oil from Russia by the end of 2022.
International Isolation
The USA will cut off the Chinese companies from the American equipment and software if they ignore sanctions against Russia.
UK expands sanctions against Russia in the aviation and space industry.
Britain unveiled new sanctions against Russia under which any Russian plane which enters the country's airspace can be detained.
Rogozin has restricted foreign travel for Roscosmos employees because of the "worsening geopolitical situation" and sanctions.
The EU will impose new sanctions against 146 members of the Russian Federation Council.
In Dublin, during the parade of nations, Irish police officers carried a Ukrainian flag in the first row of 20 participating countries' columns as a sign of solidarity with Ukraine and its citizens.