British intelligence on the situation on the frontlines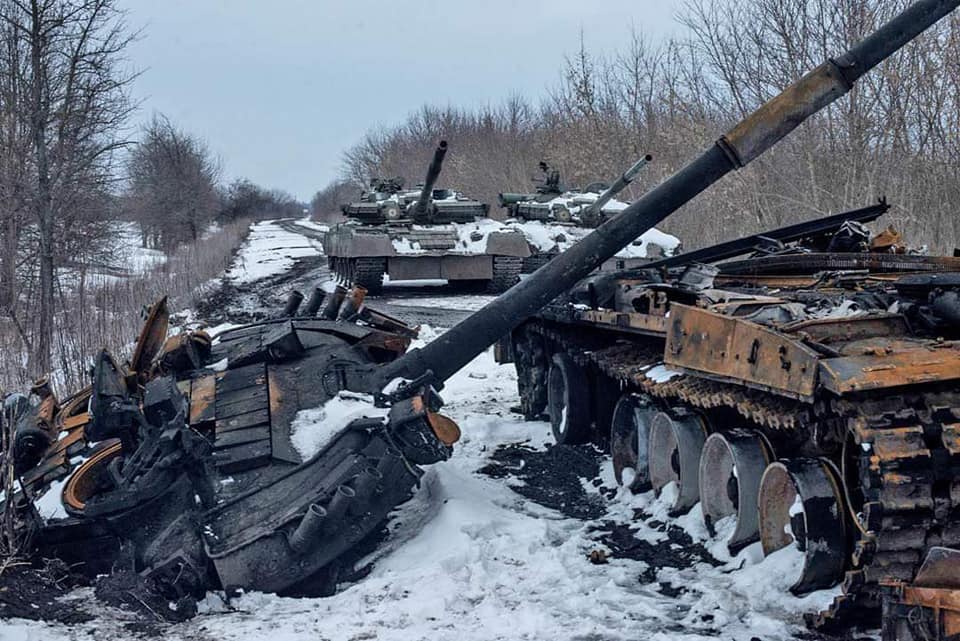 British intelligence has shared some information on the situation on the fronts of the Russian-Ukrainian war. According to them, Russian troops are "desperately trying to overcome issues related to the Ukrainian terrain".
Russian troops remain largely confined to Ukraine's road network and have demonstrated a reluctance to maneuver off-road.
The destruction of bridges by the Ukrainian army along the directions of the Russian aggressor's advance played a key role in halting the Russian offensive.
Russia's failure to gain control of The Ukrainian airspace has severely limited their ability to use air maneuver effectively, which has further weakened the aggressor's capabilities.
The Ukrainian armed forces, in their turn, have adeptly exploited Russia's lack of maneuver, frustrating the Russian advance and inflicting heavy losses.
According to British intelligence, Russia's invasion of Ukraine has largely stalled on all fronts.
Russian forces have made minimal progress on land, sea or air in recent days and they continue to suffer heavy losses.
Britain points out that Ukrainian resistance remains staunch and well-coordinated. The vast majority of the country, including all major cities, remains in Ukrainian hands.
Meanwhile, the US is sending 100 Switchblade kamikaze drones to Ukraine. The loitering munition has been used by US special operation forces for several years and has proved highly effective.
For his part, Biden declared that the war could drag on. "This could be a long and difficult battle. But the American people will be steadfast in our support of the people of Ukraine in the face of Putin's immoral attacks on civilians.
Together with our Allies and partners, we will keep up the pressure on Putin's crumbling economy by isolating it. Our goal is to make Putin pay the price, while strengthening the hand of Ukrainians on the battlefield and at the negotiating table," Biden said.
At the same time, the White House refuses to deliver planes to Ukraine and "close" the sky over the country to save civilians from Russian bombardment.