British and spanish fans discussed political situation in Idel-Ural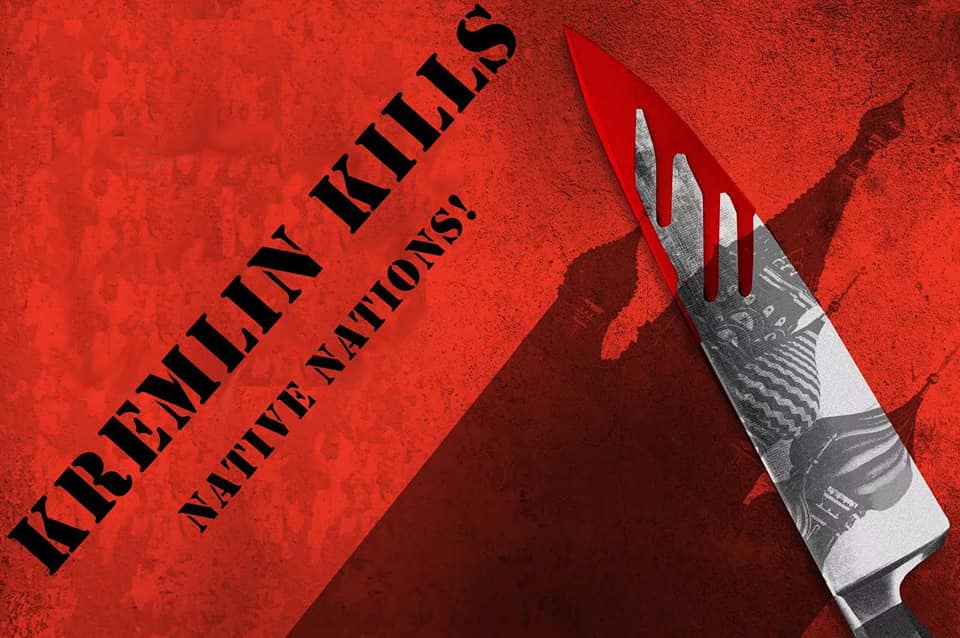 On May 26 Free Idel-Ural civic movement conducted a civic action near "Olympic" stadium in Kyiv on the occasion of the Champions League final match between English Liverpool and Spanish Real football clubs.
Activists of Free Idel-Ural rolled out a banner with slogan "Kremlim kills native nations!" on entering the stadium and distributed booklets in English and Ukrainian languages about political situation in Republics of Idel-Ural among fans. Football fans demonstrated deep interest in the banner message and talked with activists about repressions in republics of Povolzhye, about absence of justice and lawlessness of repressive state powers, about prohibition of obligatory study of national languages in schools, about necessity of international pressure on Kremlin and the like.
"Unfortunately, foreigners are badly informed about Russian realities. Yet less foreign country citizens about fight of native peoples of Russia for their political and national rights. Our action has educational nature. We explain to europeans, that authentic nations of Idel-Ural yield to reckless Russian assimilatory pressure. We tell the truth about aggressive politics of russification and pursuit of national movements activists. Nothing matters more than we deliver extraordinarily impornant message: irregardless to all pursuits we continue our fight, and we need support of international community", – an organizer of the action and a Free Idel-Ural co-founder Bolyaen' Syres' explained.
Some Ukrainian fans were involved into the event organization. The action lasted during a few hours and came to an end peacefully. Activists distributed about thousand booklets and gave hundreds of active conversations. Most foreigners behaved favourably to the event, many of them made pictures with the banner and expressed their wish to Republics of Idel-Ural to get their independence from Russia.