A betrayer gets a first bullet in the head, broken from the bowing down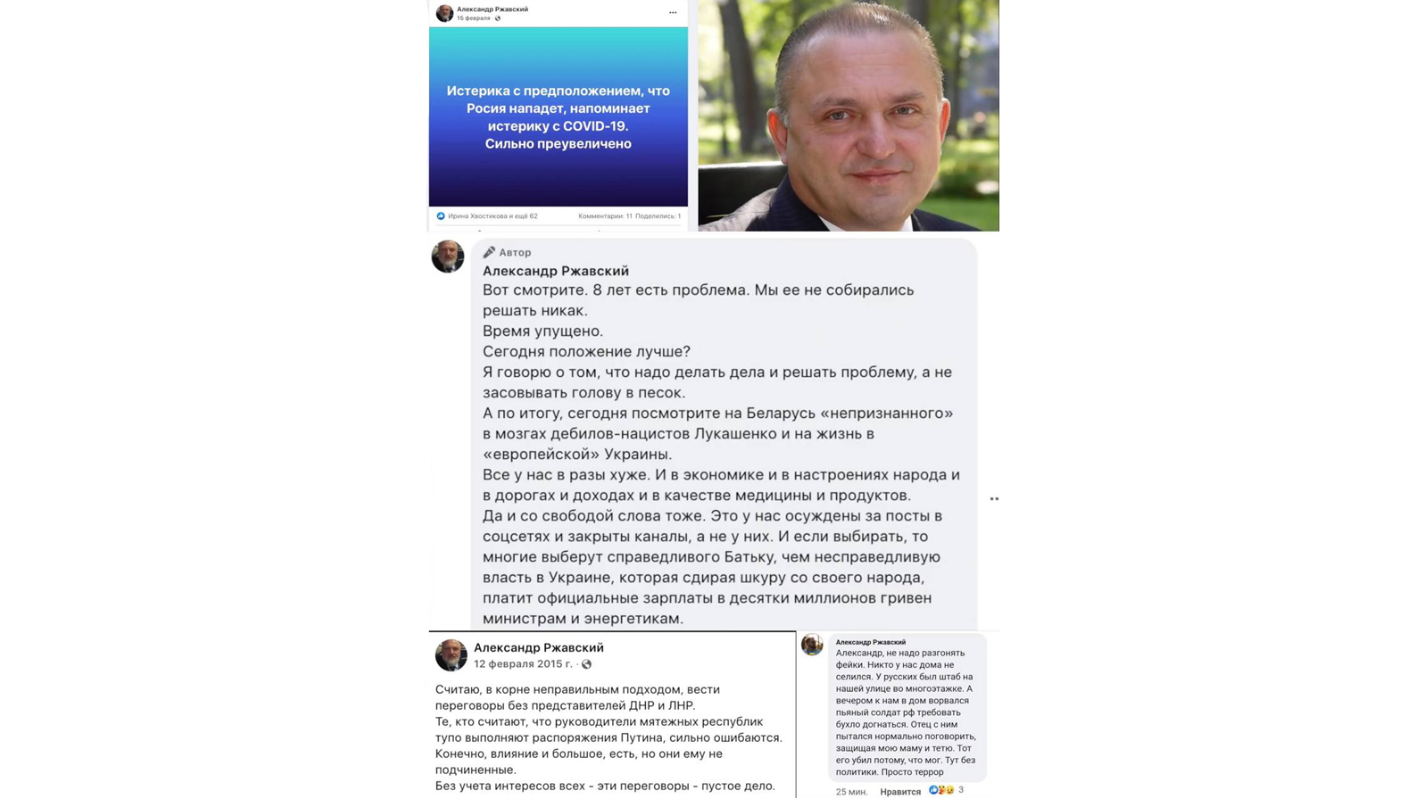 How far mankurts are ready to go in betrayal of their people, and what next to expect from them? How ready these khabirovy, minnikhanovy, and others are ready to strive before the occupants? There is no need to look for examples far.
In Bucha lived pro-Kremlin deputy Oleksandr Rzhavskyi. He was running for the 2004 presidential elections, but got no support. Even before the full-scale war, he continued to post on his pages absurd delusions from Kremlin tutorials. When the full-scale invasion started, Rzhavskyi, no doubt, right away proposed his services as a collaborator and betrayer to the occupants. He provided them with alcohol, reported the names of the local patriots, and did his best to help with his Motherland's occupation. But once he refused to get more alcohol for the gang of Kremlin soldiers and was shot on the spot for that. His son claimed that "it was not politics, of course, but domestic conflict". Well, what politics it could be when an occupation army soldier shoots you in your own home, right?